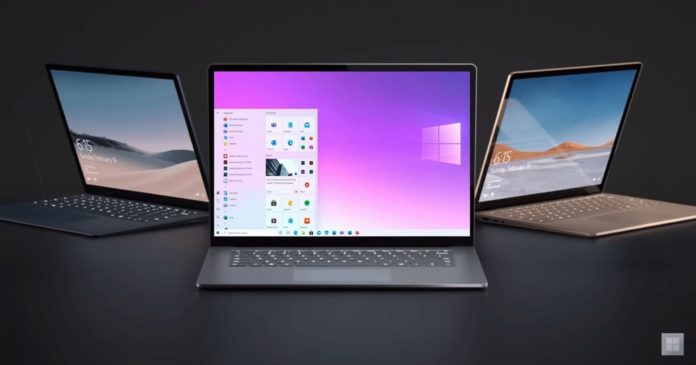 The developers of the open-source Microsoft's PowerToys tool for Windows 10 are planning to release a new update with new utilities and improved user interface. This update is still in the early stage of development and Microsoft could be planning to release it later this year.
PowerToys for Windows 10 was first launched in 2019 and it is based on the same approach as Windows 95-era power-user tool. Towards the end of 2020, Microsoft updated the open-source tool with some new features and UI improvements designed specifically for Windows 10.
Microsoft is now working on another big update, which could offer some much-needed improvements to the user interface.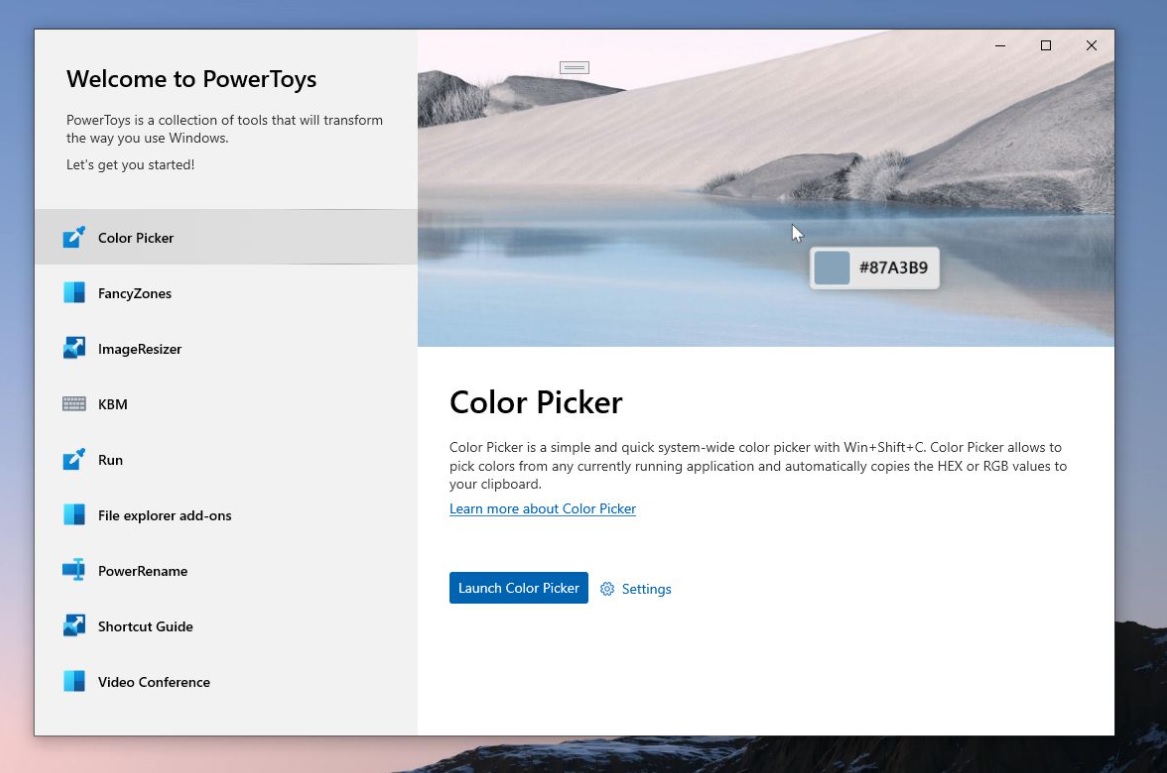 On Github, Microsoft has posted a new concept that shows off PowerToys with improved first-run experience. Currently, PowerToys launches silently in the background and it makes users wonder if anything actually happened.
To address this problem, Microsoft is working with independent developers to create a new user interface that would display the major modules (features of the app) when PowerToys is launched from the system tray.
A new way to access PowerToys utilities
PowerToys lives in the system tray of Windows 10, but the system tray support is currently limited and it only allows you to open settings or end the app process.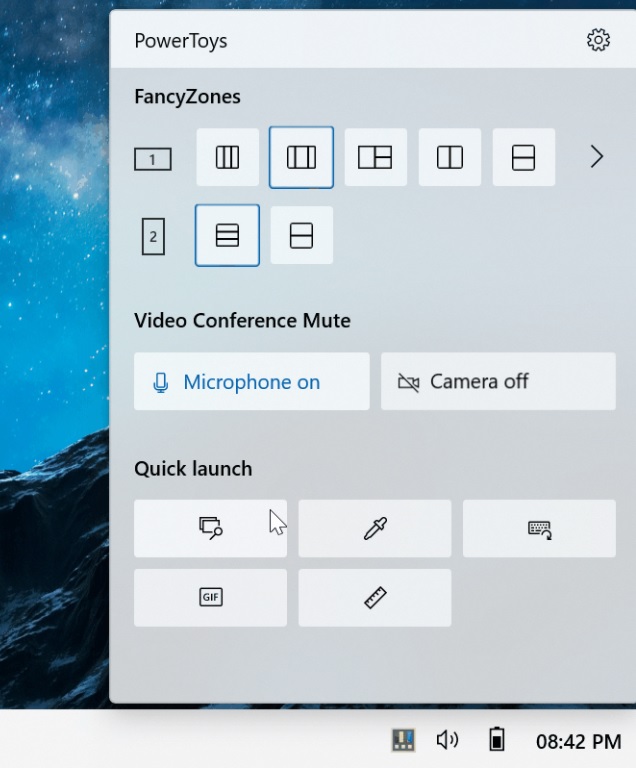 According to the roadmap, PowerToys could soon get a new flyout menu in the system tray that will allow users to quickly launch the following modules:
Settings.
PowerToys Run (faster Windows Search experience).
PowerToys Colour Picker.
Video conference buttons.
Upcoming features for power users
Using PowerToys, Microsoft is also planning to add support for missing features on Windows 10, such as 'paste as plain text' mode and a quick way to end the background process of any app.
The tech giant is working on other features too. According to the roadmap, there are plans to enable support for a new way to render smooth fonts on Windows 10.