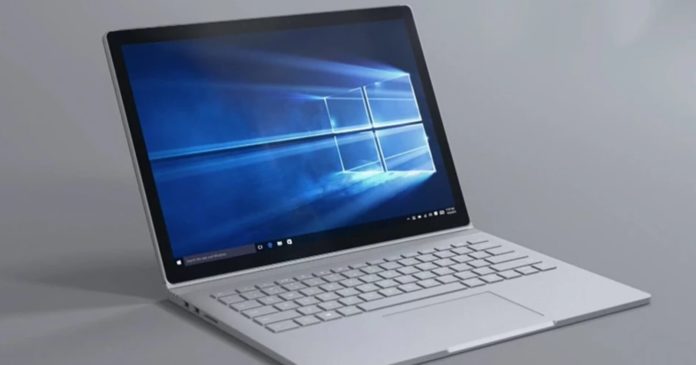 Microsoft has just started rolling out the January 2021 updates to Windows 10. Microsoft has also published direct download links for Windows 10 KB4598242 offline installers, which as the name suggests doesn't need an active connection to the Internet.
KB4598242 update will advance your system to Windows 10 Build 19042.746 if you're using version 20H2. If you're still on version 2004, Microsoft says you will receive Windows 10 Build 19041.746 with identical bug fixes and improvements.
When you're connected to Windows Update or Windows Service for Business, you're going to be getting these security updates automatically. If you don't want Windows to apply the patch immediately, you can pause updates for seven days from Settings > Windows Update.
On January 12 2021, users will get the following Windows updates:
2021-01 Cumulative Update for Windows 10 Version 20H2 for x64-based Systems (KB4598242)
2021-01 Cumulative Update for Windows 10 Version 2004 for x64-based Systems
Download Links for Windows 10 KB4598242
Windows 10 KB4598242 Direct Download Links: 64-bit and 32-bit (x86).
Windows 10 KB4598242 (Build 19042.746) Full Changelog
Fixes security issues with external hardware.
Fixes security issues with core apps, such as virtualization and kernel.
Protection against a vulnerability in Printer Remote Procedure Call (RPC)
Windows 10 Build 19042.746 has fixed security issues with game controllers, keyboard, mouse, printers, and external cameras. The tech giant has made security updates to Windows Kernel, Windows Virtualization, Windows Media, Apps and Frameworks, and basic operations of the OS.
Microsoft has also bundled security improvements for HTTPS-based intranet servers. This fix applies to businesses only or devices where admins have not configured a system proxy on the clients.
Microsoft is currently not aware of any new known issues in Patch Tuesday updates, but bugs are to be expected when Microsoft roll out updates.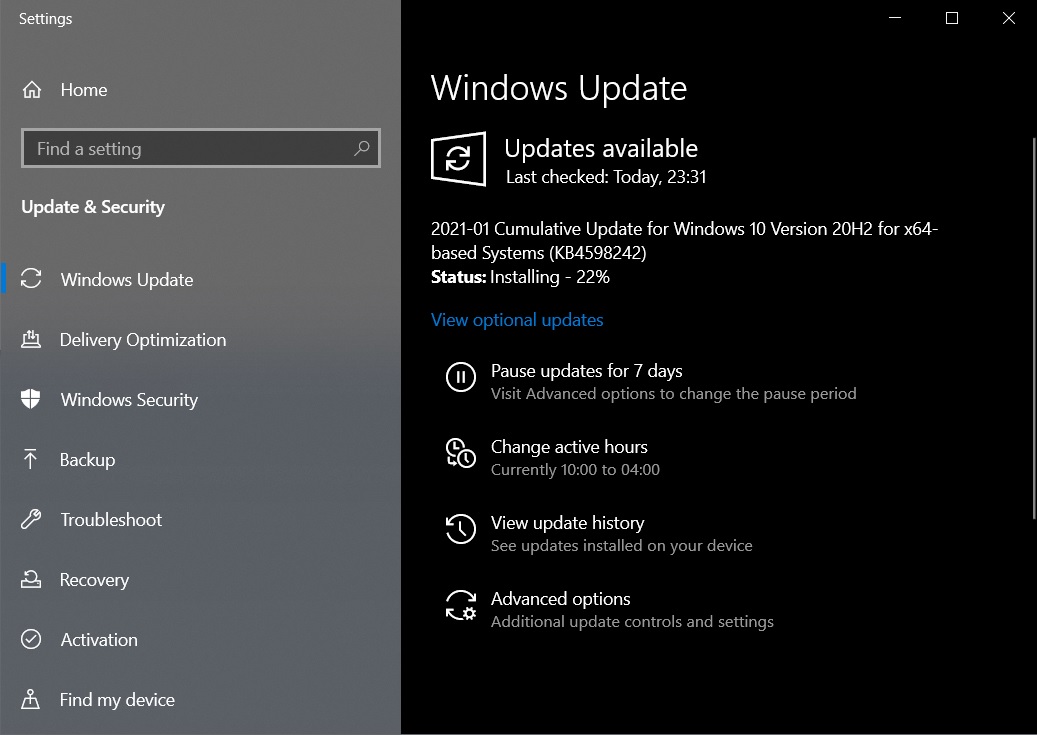 Automatic updates have to be stable, but it's something that hasn't always happened over the last few months.
A look at the Windows 10 update release history shows that have been several issues with the operating system over the last six months. For example, a cumulative update released last year resulted in problems with sleep mode and Windows Credentials Manager.
Microsoft is still testing a fix for the frustrating Windows 10 bug that causes issues with passwords stored in Chrome and Edge. The fix is currently available in the beta channels of the Windows Insider, but it won't be released to the general public until at least February.
Resuming normal Windows Update operations
Back in December at the start of the holiday season, Microsoft announced that it was pausing optional "C" and "D" updates for Windows 10. Now, Microsoft has confirmed that it's resuming normal operations and new optional updates will be delivered in the third week of this month.
Unlike the mandatory cumulative updates rolling out today, Microsoft says optional updates won't be installed downloaded or installed automatically.