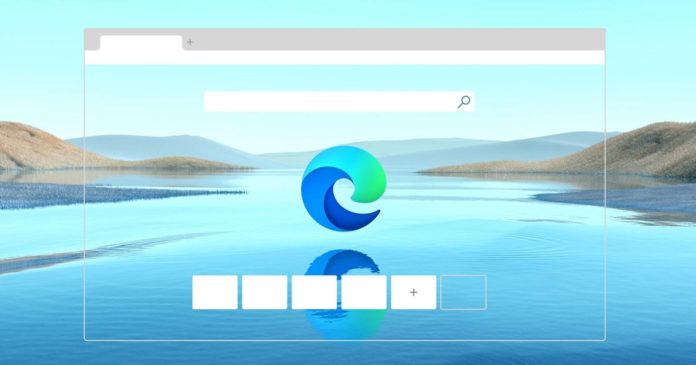 Part of Microsoft Edge's popularity lies in its minimal interface, improved performance and privacy settings. At the same time, Microsoft is testing new features that can improve your web experience without ruining the browser's stripped-down style.
Chromium-based Microsoft Edge is set for a big update in 2021 and Microsoft has revealed the upcoming features in an update to its roadmap.
All of these features can be found in Microsoft Edge Canary — bear in mind that you may need to enable experimental flags if you're unable to access your favourite feature. For the general public, these improvements will begin rolling out in January and March.
Tab warning
Microsoft Edge is getting a new feature that will display a warning message when you close multiple tabs.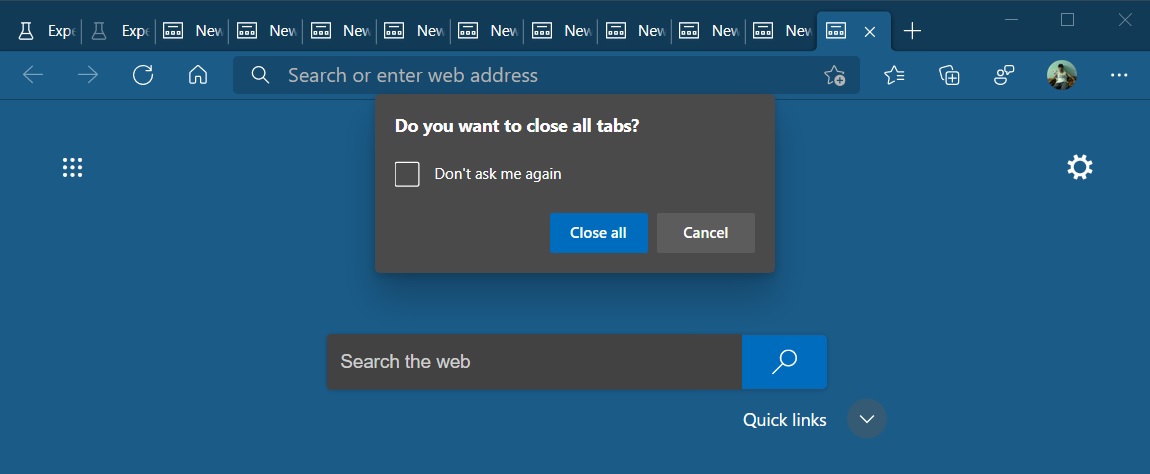 When enabled, users will see a pop-up message with two options – cancel and close all the tabs. If you don't like this feature, you can select "Don't ask me again".
Vertical tabs feature
In Microsoft Edge 88, you can switch back and forth between the vertical and horizontal tab with a new button on the left side. When vertical tab UI is activated, your browsing tabs will appear on the left side vertically.
You can also rearrange tabs and use Chromium features like Tab Groups or Tab Search.
Tab preview
In January, Microsoft is planning to deliver support for the highly-anticipated tab preview feature.

As the name suggests, tab preview will allow you to hover over a tab to see the preview of the website appear under your mouse. Tab preview is especially useful when you have a lot of tabs open at once.
Default PDF viewer
Microsoft Edge can now detect the default PDF viewer and direct users to the app on Windows 10.
Dictionary in PDF
Microsoft has confirmed that it's working on a new feature that will allow you to see an instant pop-up definition for selected words in a PDF document.
Alternatively, you can also use Edge's new sidebar search, which basically allows you to access Bing without interrupting your browsing.
Flash Player
After December 31, 2020, Adobe will end support for Flash Player on Windows and Flash plugins will no longer play flash content in Microsoft Edge, Google Chrome and other browsers.
Browser cookies
In Edge 88, you can delete third-party cookies without affecting first-party cookies. You can also use filters to quickly find first or third-party cookies, and sort the list by name, number of cookies, and the amount of data.