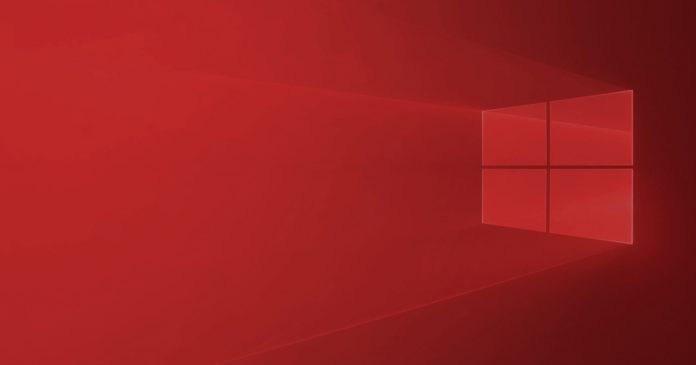 Microsoft has already confirmed next update for Windows 10 will automatically remove Flash Player. Since Flash Player is nearing its final curtain, Adobe has now issued a new pop-up alert reminding users to remove the software for good.
In September 2020, Microsoft confirmed that it's working on a new automatic Windows Update which will remove the Flash Player from Control Panel and other areas. The tech giant also published an optional update labelled as "Update for the removal of Adobe Flash Player".
As you may be aware, Microsoft and Adobe are planning to pull support for Flash in early 2021. Ahead of the deadline, Adobe has now started showing pop-up notifications on Windows PCs where Flash Player is still being used.
"Thank you for using Adobe Flash Player. To help secure your system, Adobe will block Flash content from running in Flash Layer beginning January 12, 2021. Adobe strongly recommends immediately removing Flash Player from your system by clicking the uninstall button," the pop-up message reads.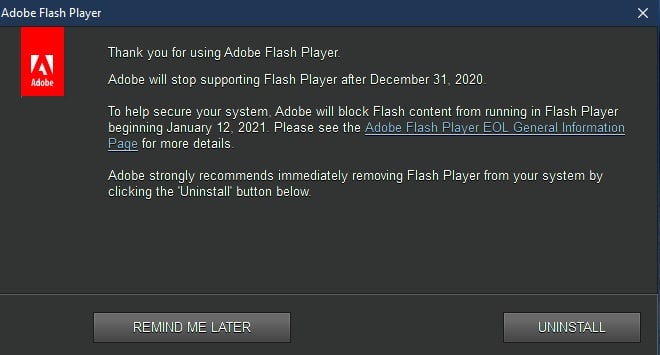 As you can see in the above screenshot, Adobe stated security as a reason for the decision, with confirmation that Flash content will automatically stop working in January even if you don't remove the player manually.
Note that this pop-up is not being pushed to all devices and is currently rolling out gradually. It is likely that it will see a wider rollout via Windows Update in the next three weeks. In addition to the Adobe's own alert, Flash Player will be deleted from your system by the Windows Update.
It is worth noting that this change won't affect your browsers where Flash will still remain a built-in component until the next big browser update.
Mozilla has confirmed that Flash Player will not be included when Firefox 85 is released in January. Microsoft and Google are planning to disable Flash Player in their Chromium-based web browsers, but no official word has been given as to when this will happen.