Microsoft Word for Android and iOS is getting a new feature called "header navigation" that will allow you to jump around your document in new ways. With the new navigation header in Microsoft Word mobile app, you can find text, tables and graphs more easily if they've specific headings.
Microsoft is also experimenting with a feature called "auto-detected headings". If your documents have don't have headings, Microsoft Word will automatically detect headings using AI/ML.
The AI built into the Word mobile app will try to detect and highlight texts that are most likely to be headings.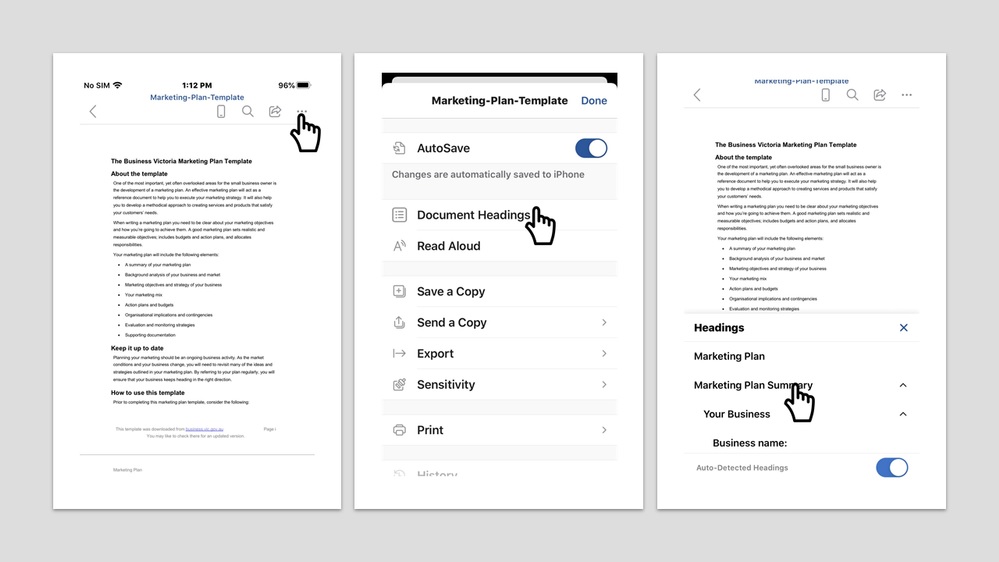 Since this feature is based on Microsoft's AI, it may take some time to learn different patterns in the documents.
Create your own headers in Microsoft Word mobile
If you don't see your headers, you can also create the headers manually.
To do this, open the 'Home' tab and click on the 'Styles' gallery. From there, you can customize the style and apply header fonts to your text.
Once done properly, you should see them in Word document under the headings or navigation pane.
This new feature will show up in version 13530.10000 for Android and version 2.43 for iOS.
For desktop users, there's another update rolling out which enables support for grammar assistant and native dark mode.
Microsoft Office gets Microsoft Launcher integration
In addition to Microsoft Word, Microsoft Launcher is getting a big update on Android with improvements to app groups feature and spacing/icons consistency for the app drawer.
According to the changelog, the update comes with an interesting new feature called "keyword search" in Office apps, but it's unclear whether this is an Office widgets-related feature or will only work inside the Office apps.
It's not yet clear when these features will be rolled out to everyone, but it's not the first step Microsoft has made in helping mobile users stay productive.