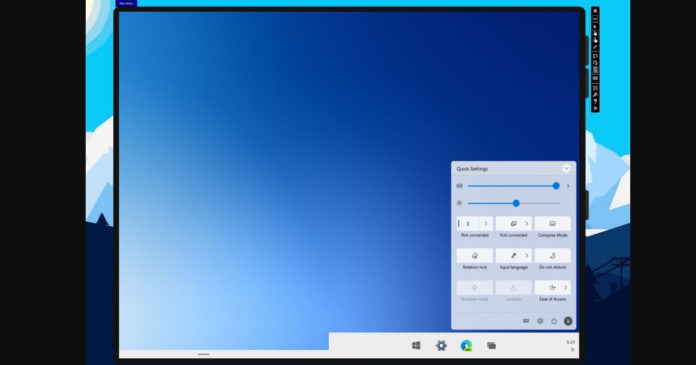 Windows 10X is rumoured to be a modular and multi-device operating system that will compete against the likes of ChromeOS in the education niche.
Based on last year's announcement, it looks like Windows 10X is going to be a 'hybrid' OS, which means the operating system will be based on Windows Core OS and it will support multiple form factors.
Windows 10X is optimized for both dual-screen devices and traditional desktop UI, such as the Surface Pro, Dell XPS or HP 15. However, it will first launch with new single-screen PCs and then expand to Surface Neo-like products in early 2022.
To put it simply, Windows 10X update looks to be Microsoft's way of improving Windows 10 into a more efficient operating system with modern codes – but it will not become available to the public as a digital download.
A new support document, spotted by us earlier today, suggests that Windows 10X will use "Windows Drivers", a new driver model introduced with Windows 10 May 2020 Update (version 2004).

Starting with Windows 10 version 2004, drivers are now classified as either Windows Drivers or Windows Desktop Drivers. While the 'Desktop Drivers' will run exclusively on traditional computers, Microsoft says its new 'Windows Drivers' will run on devices with both Windows 10X and Windows 10.
"Windows Drivers will run on all Windows 10 variants, including Windows 10X and Windows 10 Desktop editions. Windows Desktop Drivers will only run on Windows 10 Desktop editions," the support document reads.
Windows 10X won't use a special or exclusive version of drivers to run programs, which means it would be possible for companies to use the same driver across all of their offerings.
In addition, Microsoft confirmed that the new Windows Drivers must adhere to "sticker reliability and serviceability requirements" on Windows 10X.
Microsoft also confirmed that it won't force the vendors to modify their existing drivers to meet additional requirements, but making appropriate changes will enhance the quality and reliability, as well as prepare the driver for Windows 10X devices.
As we mentioned at the outset, this operating system is made for new devices only, but independent developers will be able to create a streamlined unofficial installation experience for existing devices and the universal driver approach should make things easier.