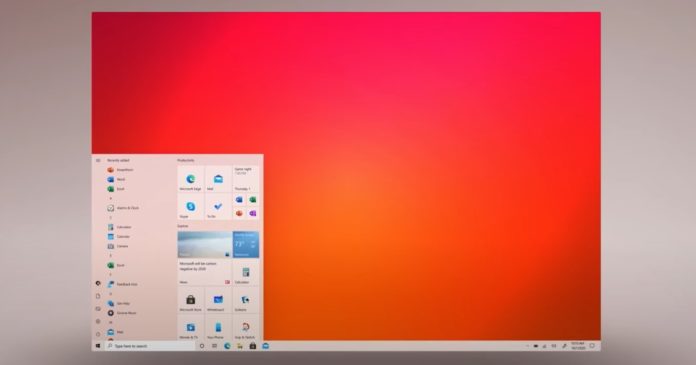 Intel is rolling out this year's final graphics driver update for those running Windows 10 version 1709 or later. Intel's December GPU driver for Windows 10 comes with improved performance for popular titles like Fortnite.
Intel calls this a general update to Windows 10 graphics that addresses problems with games. After applying the update, Intel DCH GPU driver will advance to version 27.20.100.9030.
As we mentioned above, the most significant change is playability and performance tweaks for Fortnite on 7th generation Intel Core processors or later. This update also includes support for additional titles including Dragon Quest XI S and Football Manager 2021.
In addition, there's a fix for a mysterious bug crashing Rainbow Six Siege, Shadow of the Tomb Raider, and other games.
Intel also fixed an issue where some app windows will automatically start flickering on devices with newer Intel processors and graphics. Another bug has been resolved where users observed problems with Microsoft Excel and PowerPower in different scenarios.
What's new in Intel graphics driver v27.20.100.9030
Intel has fixed a bug crashing the following games – Tom Clancy's Rainbow Six Siege, Shadow of the Tomb Raider.
Addresses graphic anomalies in Battlefield V, Hitman 2, Tomb Raider, Forza Motorsport 6.
Addresses screen flickering issues, video corruption, and another bug where the external display doesn't enumerate.
Improves compatibility with Microsoft Office apps.
There are still some "known issues" with Intel graphics. One problem involves performance issues with YouCam Camera Preview app and the second bug causes minor graphic anomalies in some games.
How to get the December driver update for Intel GPU
Intel confirmed that nothing has changed in terms of compatibility, which means the driver will still work with your current computer.
According to the official documentation, Intel support covers Windows 10 version 1709 or newer and 6th-generation Intel Core processor or newer. Celeron and Pentium processors are also supported.
If you're interested, you can download the driver update by launching Intel's Driver & Support Assistant tool. Note that the automatic graphics update is not yet available, but the "Check for update" option in this tool should immediately download the updated build.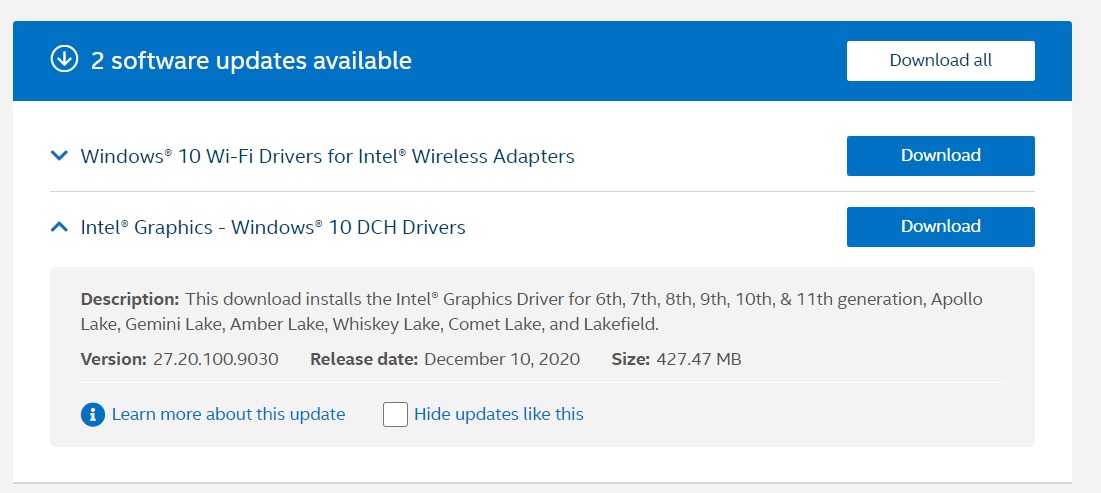 It's also worth noting that Intel has published separate updates for Wi-Fi and Bluetooth drivers. If you've issues with your wireless connectivity or you often get Blue Screen of Death errors, you can download the new Intel drivers using the same tool.