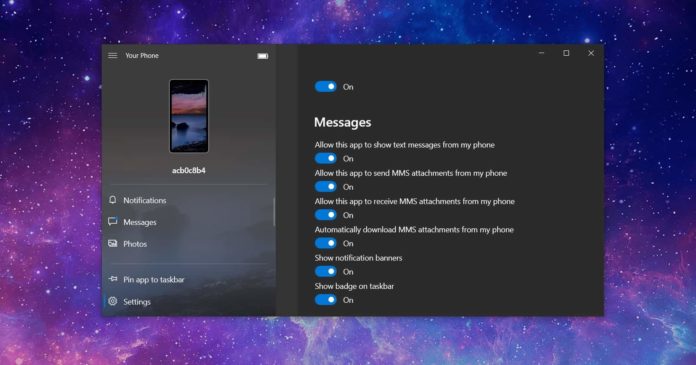 Microsoft Teams is one of the best ways to communicate with co-workers, but the experience is currently aimed at business customers. However, the software giant is now working on a consumer-centric feature that will allow Windows 10 users to access phone contacts on their desktop.
Windows 10 currently allows users to import mobile contacts in .vcf format and access them using the People app. Microsoft will now allow you to access mobile contacts directly through its Your Phone app in real-time.
Microsoft is rolling out a dedicated page that displays all of your mobile contacts in Your Phone. This feature currently works with Android phones only, but it might come to Apple devices as well.
Once enabled, you can see the full list of contacts saved locally in your mobile device or synced to online accounts. You can also search for contacts, view the contact details like the phone number, email, links, and even access the call history.
Furthermore, Your Phone app lets you directly make a phone call or send a text from the contacts tab of the app.
Other improvements
Late last month, Microsoft started rolling out another feature that lets you launch the Your Phone app when Windows starts.
The feature is called 'Startup' and it basically lets you add the app to the list of startup programs. This will allow Microsoft to connect with your mobile device as soon as you turn on your computer to sync the text messages, call history, contacts, photos, etc.
In November, Microsoft also commenced the rollout of Android apps streaming support for the Windows 10 Your Phone app. This feature is still exclusive to select Samsung because of 'firmware limitations', but Microsoft is expected to add support for more devices next year.