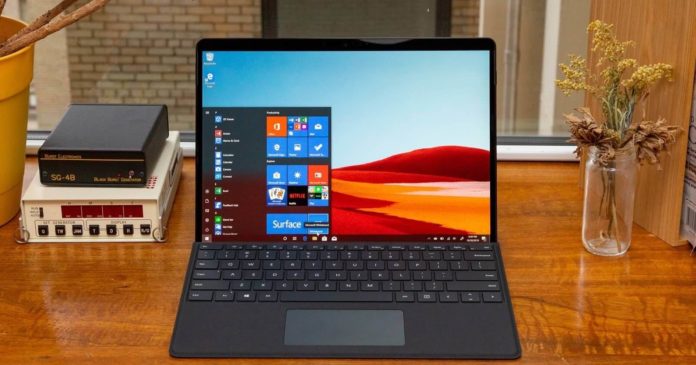 According to the latest benchmarks, Apple M1 is capable of running 'Windows 10 on ARM' nearly two times faster than Microsoft's own hardware. The updated benchmark shows that Windows 10 on Apple M1 is way faster than the Surface Pro X, which runs the OS natively and comes equipped with Snapdragon 8cx-based processor.
M1 processor was announced in June and it is based on ARM hardware. Apple has designed the SoC from the ground up with both performance and battery backup in mind, and it runs macOS by default.
Microsoft has also developed Windows 10 for ARM-powered devices and the OS should technically be able to run on Apple too, but it's completely it's up to Microsoft to make this a reality.
As we reported last week, developers have managed to run Windows 10 on ARM on Apple M1. Now, there's a new version of the launcher that uses open-source virtualization technology to run Windows 10 on Apple hardware and the results are way better than expected.
On Geekbench, Apple M1 Mac benchmarked more than 2,000 points higher than the Surface Pro X in multi-score tests.
Apple Mac mini with Windows 10 ARM got nearly 5,450 points on Geekbench, while the Surface Pro X was lagging behind at 3,113 points.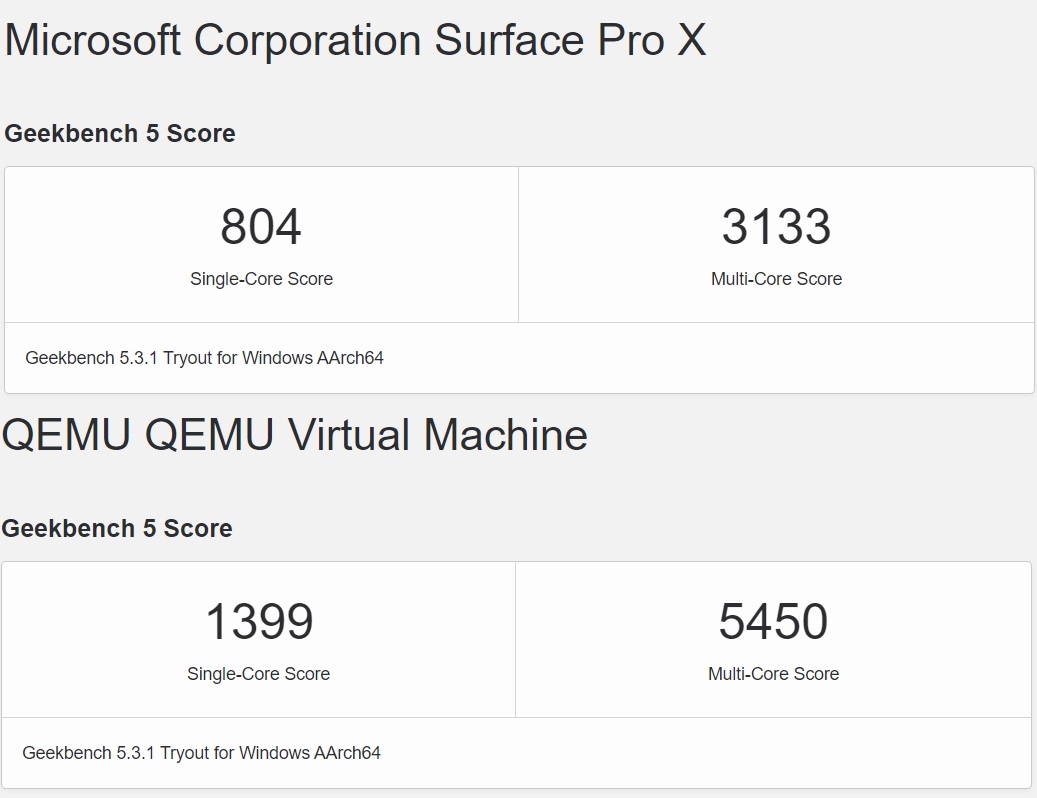 Microsoft currently doesn't allow its ARM version of Windows 10 to be used by Apple and the developers have produced the benchmarks by running the operating system via virtualization.
The chip appears to be capable of providing insane power with proper optimization to Windows 10, which could happen next year when native support for the OS lands.
Qualcomm has also responded to the reports and promised that future Snapdragon generations will be better.
The chipmaker said that it's working on devices "that are going to be competitive in the market" with performance upgrade every year.