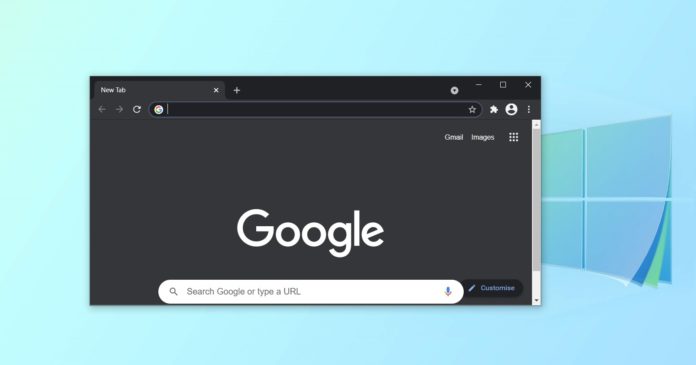 Google is rolling out two new features that will allow you to visit browser pages directly from the address bar and easily navigate between open tabs.
The company is testing a new feature called 'Tab Search' that will allow you to easily locate your open tabs. In addition, there are plans to improve Chrome's integration with antivirus software on Windows 10.
Google is also working on a new actionable address bar to help you open browser settings by typing keywords.
As the name suggests, the 'actionable address bar' will allow users to perform specific browser actions. For example, you can type 'Clear browsing data' or 'Edit passwords' to clear your browsing data (cache, cookies, history, etc) and manage your saved passwords respectively.
The actionable address bar is currently rolling out to Chrome 87 on Windows and other platforms, but you can turn it on manually by following these steps:
Open Chrome://flags menu.
Search for "Omnibox suggestion button row" and "Omnibox Pedal Suggestions".
Enable the flags and relaunch the browser.
The new actionable address bar might also come to Microsoft Edge in near future, at least via the experimental flags menu.
As we mentioned above, Google is also working on a new Tab Search feature for Chrome browser. This will allow you to search for open tabs directly from the browser's window, as shown in the screenshot below.

Once enabled, it will add a search field to the tab row and you'll gain access to a search box. The search box can be easily accessed using your mouse or using a keyboard shortcut: Ctrl + Shift + E.
Chrome to get better antivirus integration
For Windows 10, Google is working on a new feature that will allow Chrome to function smoothly when your third-party antivirus software is configured to scan local storage.
In a commit, Google noted that Windows 10 antivirus programs and other scanners may briefly lock new files. This approach can lead to frequent problems when you're saving bookmarks and other files using Chrome.
A new Chrome attempts to deal with this by retrying the racy ReplaceFile step a few times.
"This is only done on Windows because that is hoped to be the only place where it happens," Google said.
As we reported last week, Google is also experimenting with a new feature that will reduce memory usage on Windows 10 by allocating resources correctly.