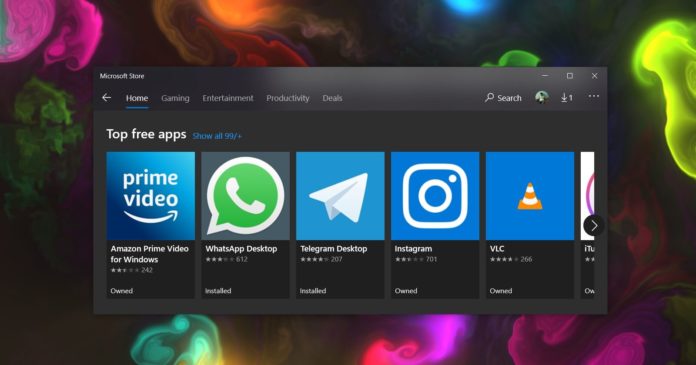 Microsoft is working on a new project that will close the 'app gap' in the Microsoft Store (also known as Windows Store).
Reports of running Android apps natively on Windows 10 go back to 2014 when Microsoft started exploring 'Project Astoria' and 'Project Islandwood', which were meant to give developers a way to bring their Android and iOS apps to Windows Phones.
In 2015, Microsoft abandoned Project Astoria because of two reasons – Windows developers were unhappy with Microsoft's approach and the project involved 'Android subsystem', which caused Windows 10 Mobile to slow down over time.
With Windows 10 Your Phone app, you can stream Android apps to your desktop, but the tech giant is now working on a new project that will allow you to run Android apps locally.
It's unclear how Microsoft plans to enable Android apps support in Windows 10, but reports have suggested that the company will allow users to run Android apps natively via the Microsoft Store.
Theoretically, developers will be able to publish the apps in the Microsoft Store and anyone with a compatible Windows hardware should be able to install them.
What this all means for the Windows developers and closing the app-gap in the Microsoft Store remains to be seen. Microsoft has a long history of supporting Windows developers and this move could also alienate Microsoft's own developer base should the project be successful.
Google Play Store is currently full of both quality and terrible apps, not to mention the poor user experience of mobile-optimized apps on Windows 10.
Certainly, Android apps on Windows 10 sounds like an ambitious plan and it could also benefit Windows 10X, which will only run UWP and PWAs from the Microsoft Store.
According to sources, Android apps could be coming to Windows 10 in the second half of 2021 when the tech giant is expected to launch the new desktop UI.