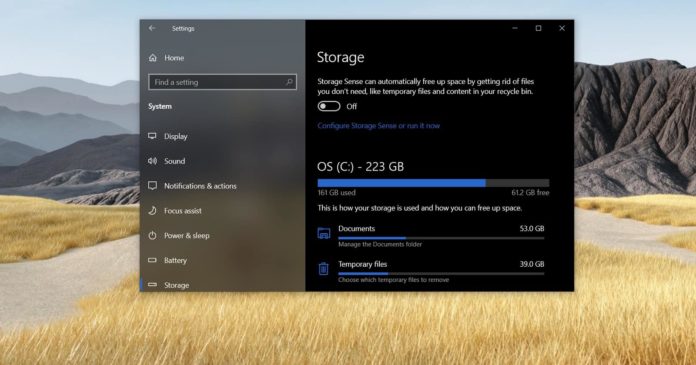 As the Control Panel is no longer the focus on Windows 10, Settings menu has been getting more and more features in recent years. Microsoft has already confirmed that more new Settings features are on the way and the latest addition is a new way to manage your disks and volumes.
The new disk management tool is available in Settings > Settings > System > Storage > Manage Disks and Volumes. In the Windows Insider podcast, Microsoft has revealed that the new Disk Management tool is one of the first settings page using both C++ and Windows Runtime (WinRT).
Microsoft says it has also greatly simplified the interactions with COM (Component Object Model) components within the new modern UI.

Windows 10's modern Disk Management settings app is also capable of reacting to device changes. For example, if you attach a USB storage drive, the new Settings will be able to detect it instantly.
Unlike the legacy tool, Windows 10's modern take on disk management can display information of disks and volumes in real time.
Information regarding your disk and external drives will be updated whenever a change on them occurs. Even if it originated on an external application, like the legacy disk management tool.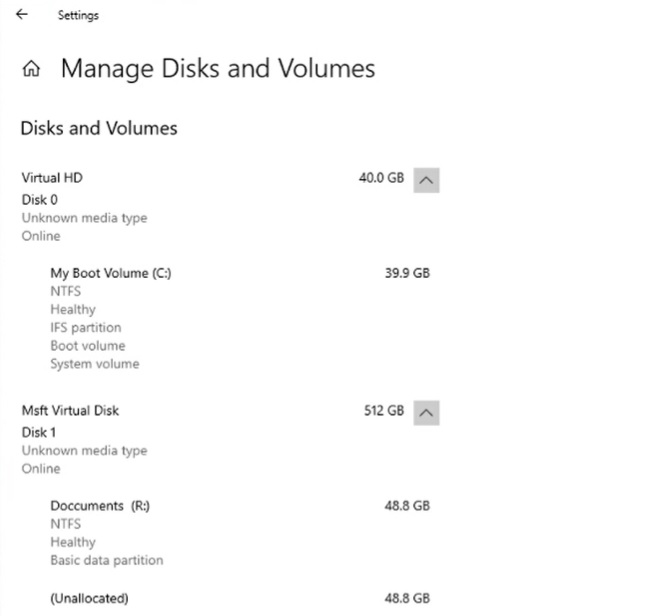 "The update mechanism is undocked from the UI thread. Then, the UI fetches information using a non-blocking synchronization mechanism," the company said.
In addition, Windows 10 Settings will automatically update the disk and volumes attributes as you make changes and real-time updates won't compromise the app's responsiveness.
Microsoft noted that it expects the modern app to perform and react better to real-time changes to reduce the long wait time.
The UI of the modern disk management tool is simple and plain because "one of the main goals of this project was to provide an accessible interface for managing device storage".
Unlike the classic disk management tool, Microsoft says this modern interface can be navigated completely using your keyboard and it's also fully compatible with Windows Narrator.
At the moment, this modern interface is pretty sparse looking and it's missing a lot of key features, but there are plans to make this tool even better.
It's likely it'll be able to present the storage information in a graph soon, but we don't know if and when the interface will become more visually appealing.