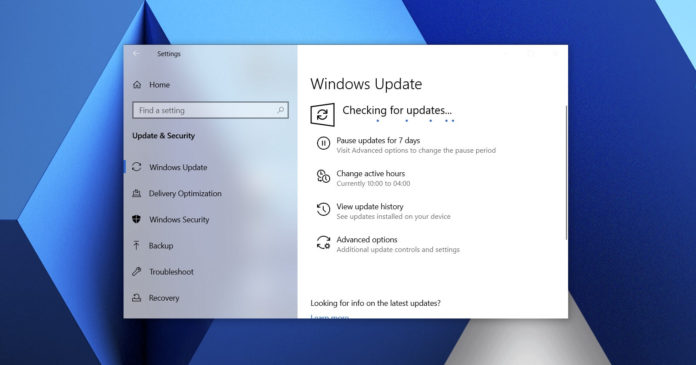 Reinstalling Windows 10 is an easy and effective way to fix all kinds of problems with the operating system. Microsoft allows you to refresh your Windows 10 installation with the Media Creation Tool (MCT) or the Setup.exe file in Windows 10 ISO.
When you do an in-place upgrade using the Media Creation Tool, Microsoft replaces the current operating system files with fresh versions. This allows you to address Windows 10 problems, broken features or apps and even update issues. Plus, an in-place upgrade leaves user files untouched.
Windows 10 in-place upgrade also retains settings and your customization. In fact, several pre-installed apps and their data also remain unchanged.
Unfortunately, following the release of Windows 10's October 2020 Update, it's no longer possible to save your apps, settings and files when performing an in-place upgrade.
A bug in Windows 10 enablement package disables two options – Keep personal files and apps and Keep personal files.
This means you'll only be able to choose the third option "Nothing". If you select "Nothing", it means you cannot reinstall the OS or perform an in-place upgrade of Windows 10 20H2 by keeping your personal files.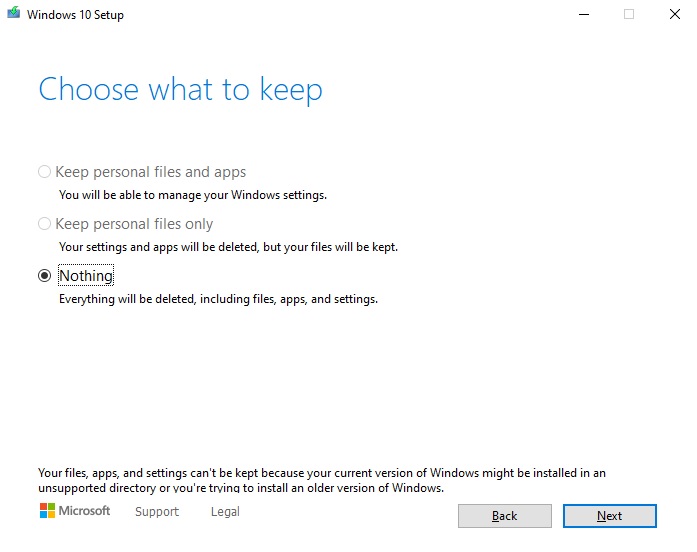 Note that the Media Creation Tool works as expected when you upgrade from Windows 10 version 2004, but if you install the October 2020 Update (20H2) via Windows Update (enablement package), you'll be forced to choose the "Nothing" option during an in-place upgrade and lose your files.
As you can see in the above screenshot, Windows 10 installer incorrectly states that the current version does not support upgrades, and cannot retain any user files and settings.
Fortunately, there's a workaround but it requires you to manually remove the enablement package.
How to fix broken in-place upgrade on Windows 10 20H2
To fix the in-place upgrade bug that causes "your files, apps, and settings can't be kept" error, follow these steps:
Open Settings > Update & Security > Windows Update.
Click on 'View update history' button.
Click on 'Uninstall updates'.
In Control Panel window, look for 'KB4562830'.
Select the update package and click on 'Uninstall'
Reboot your system.
Open the Media Creation Tool and you can now select the option that lets you keep your files.
Microsoft sources told us that the problem will be fixed in December 2020 Patch Tuesday updates.