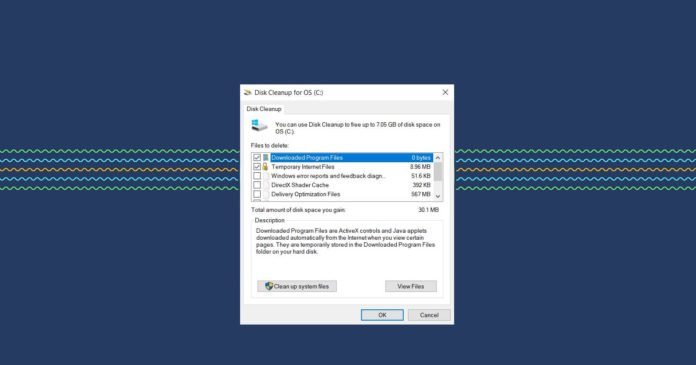 When you apply Windows 10 feature updates or upgrade to a new version of the OS, Microsoft creates a folder called "Windows.old" to save a copy of the previous version for recovery purpose.
If the update installation fails or Windows is unable to boot with Blue Screen error, you can use the Windows.old folder to go back to the previous or current Windows installation.
Windows.old folder can consume up to 20GB of your disk space, but it can be less or more depending on the number of apps, files and customization included in your previous installation.
To delete Windows.old folder, Microsoft recommends visiting Disk Cleanup tool where you need to click "Cleanup system files" button and then select "Previous Windows installation(s)" option.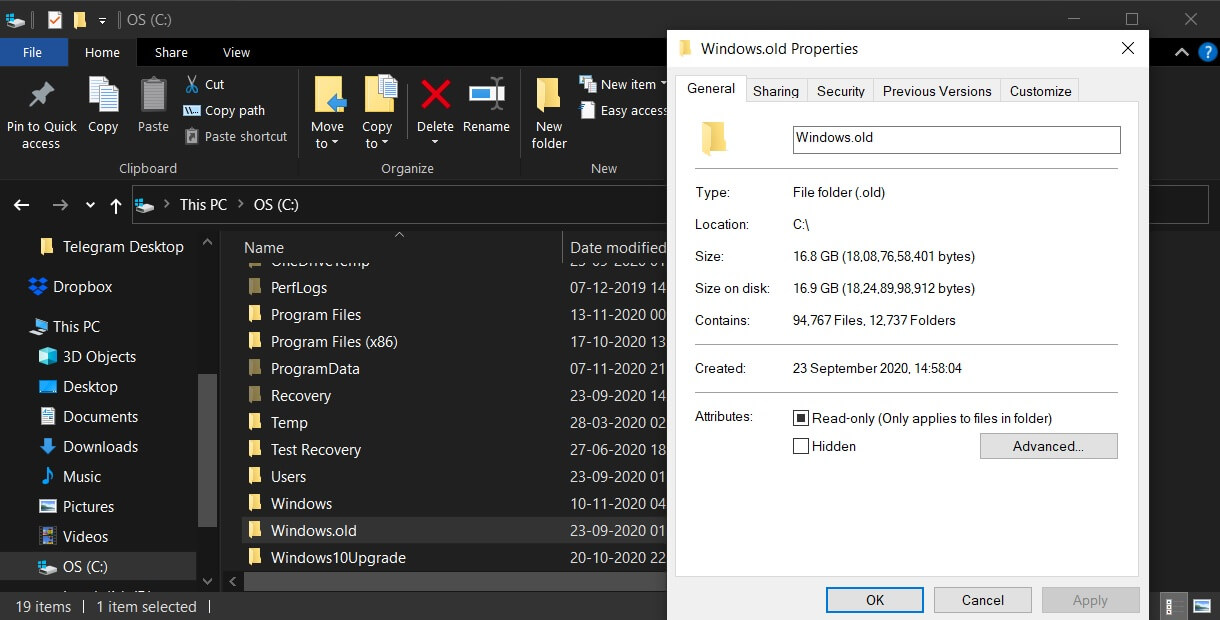 The tool will automatically calculate space those files are taking up and you can click on "OK" to wipe the previous Windows system files and free up storage. This process is very straightforward, but it may not work for everyone, according to the tech giant.
In some cases, Disk Cleanup won't remove the 'Windows.old' folder and users have been reporting the problem for several months. The bug was first reported and fixed in 2016, but it reappeared for some users after recent updates.
With this week's preview build, Microsoft says it has finally resolved an issue that prevents removal of Windows.old folder for some people when they use Disk Cleanup.
"We fixed an issue where the windows.old folder is not completely deleted when performing disk cleanup," Microsoft noted in the changelog of Windows 10 Build 20257.
It's worth noting that the fix is currently available for the testers in the Windows Insider program only.
Although Microsoft is yet to announce a release date for the undeletable Windows.old folder fix in production channels, it's expected to land later this year or early next year.
If you're unable to remove the folder using Disk Cleanup, you can head to the Settings app and navigate to Storage Settings. In the Storage Settings, select Temporary files and remove unnecessary files taking up space on your system drive.