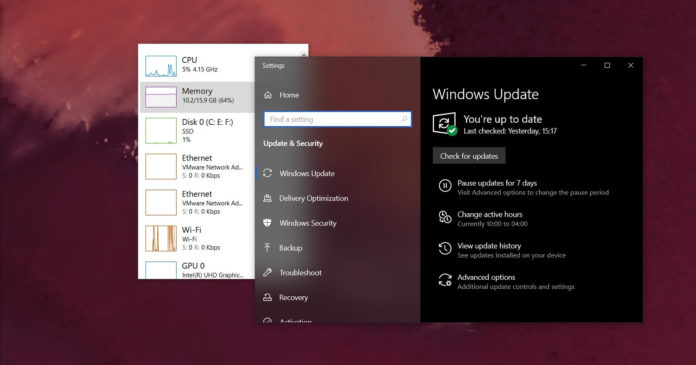 Windows 10 is encountering some serious problems thanks to a recent cumulative or feature update, with users reporting worrying system 'freezes'. Fortunately, Microsoft is aware of the reports, and they've already fixed the performance issues in a preview update.
Back in May, Microsoft launched the Windows 10 May 2020 Update, which was an optional update for about two months before it started rolling out to more users.
However, Windows 10 version 2004 and recent cumulative updates ended up introducing more problems for some users.
One of the most widely documented problems is system freezes or slow down. As users have noted in a forum thread, which is still active, Windows 10 version 2004 or newer will freeze games or apps, and "nothing can be done" as only "hard reset can get it working again".
"I've also had 3 random "freezes", where system hangs and becomes more and more unresponsive until a hard reset is needed, since the 2004 update," one user noted. Last week, the problem was also highlighted on Reddit.
In an update to the support document, Microsoft says Windows 10 KB4580364 fixes an issue "that causes the operating system to stop working or stop responding".
According to the company, a deadlock in the TCP/IP driver resulted in performance issues for some users. For those unaware, TCP/IP is a network-based feature that defines how your PC communicates with other devices.
Note that Windows 10 KB4580364 is an optional update and you don't have to install it to fix potential performance issues.
Optional updates always include several bug fixes and improvements, but these updates are never downloaded automatically. After these 'preview' updates are tested with interested users, their fixes make it into Windows 10's mandatory Patch Tuesday update.
On November 10, Microsoft will begin rolling out Windows 10's mandatory cumulative update and it will include performance improvements.