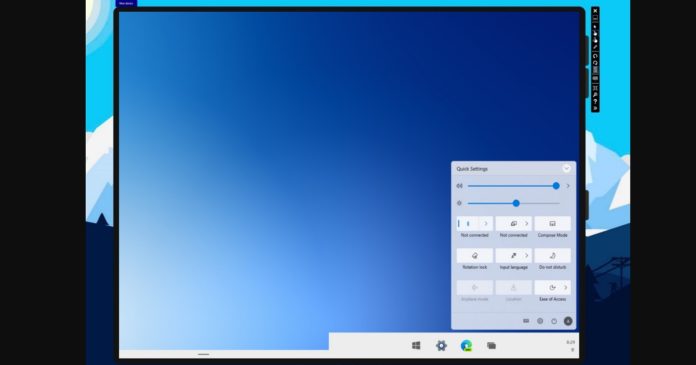 Windows 10X appears to be changing multiple features and apps for the better, making several UI components modern to differentiate itself from the current Windows 10.
For example, Windows 10X removes Cortana during the first-run experience, which means you'll get a faster and straightforward experience or animations when you configure the device for the first time.
Windows 10X could be finalized in December and it will be deemed ready for manufacturers later this year or early next year, but the modular operating system won't arrive in the market before the spring of 2021.
According to one leaked document, Windows 10X comes with several 'inbox' apps, also known as default apps. This includes Microsoft Edge, Office suite, Microsoft Teams, To Do, Photos, Explorer, Camera, Calculator, Alarms & Clock, Movies & TV, Paint, Music, Notepad, People, Messaging, Media Plan and Learning Hub.
The two apps – Media Plan and Learning Hub – are actually Mobile Plans and Windows 10 Tips.
Since Cortana isn't an important app within Windows 10X, Microsoft will be using the built-in "Learning Hub" (currently known as Tips app) to highlight concise explanations of how to perform tasks in the new operating system.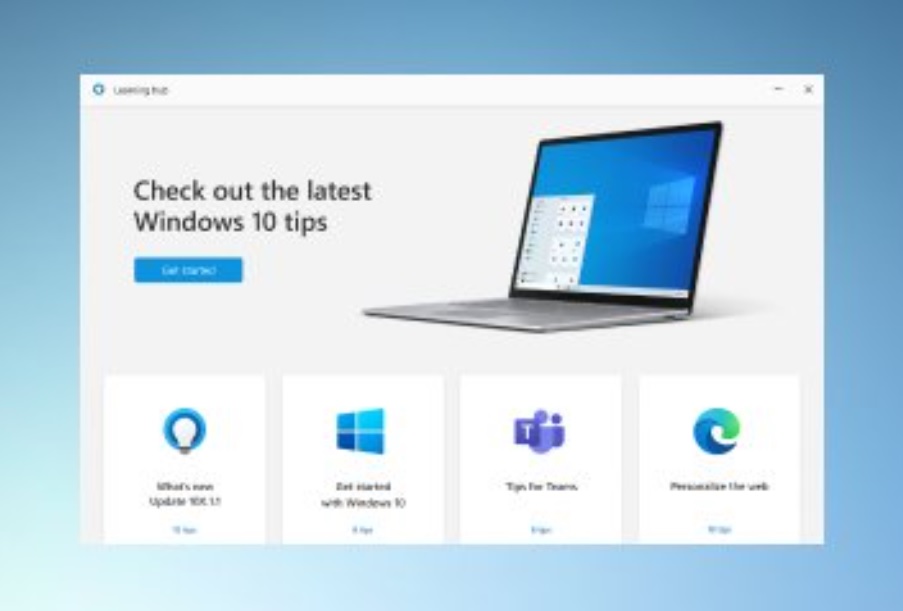 In a new screenshot posted to the current Tips app, Microsoft has confirmed that the "Learning Hub" is the same tips app with new UI and more information.
Thanks to the Learning Hub, PC makers won't need to create tutorials to help users learn the new Windows 10X experience. This new app, which will be baked into the OS, will teach you about the new aspects in a clean, straightforward way.
Microsoft also plans to include videos, images, and animations showing the new features of 10X in action.
Other pre-instaled apps include Weather, Voice Recorder, People, Spotify, Netflix, Snip & Sketch, and up to 4 OEM apps. For example, if you buy a Windows 10X device from HP, you can expect it to come pre-installed with HP support tool.
UWP, PWA, and Microsoft Store
Windows 10X will be limited to the apps available via the Microsoft Store, such as UWP and PWAs. The operating system is supposed to be lightweight with a strong focus on web apps, so can you expect it to come pre-installed with Office PWAs.
Windows 10X will be heavily reliant on PWAs and UWPs after Microsoft reportedly dropped support for VAIL, the virtualization technology that would have allowed Win32 apps.
Enterprises users will be able to stream Win32 apps using a technology built on Windows Virtual Desktop, which will work only when you have an internet connection. In simple terms, if you want to run a Win32 app, you would need to connect to a web service, which is likely to be paid.
We might see affordable devices with Windows 10X in the Spring of 2021 (Q2/Q3) that can compete closely with Chromebooks.