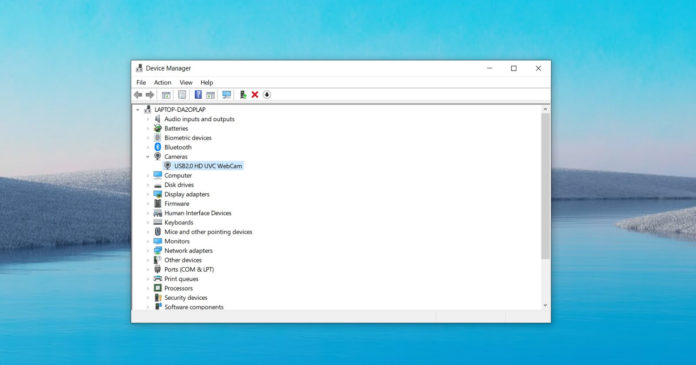 On November 5, Microsoft has started rolling out a new driver system that is intended to improve the overall experience but it could result in a frustrating problem for some users in rare cases.
The new driver system is changing the way Windows Update deals with automatic and manual drivers updates on Windows 10.
Windows Update currently scans for device drivers without your permission when you connect a Plug and Play (PnP) device, such as a keyboard, mouse, web camera, etc.
Your mouse or keyboard uses Plug and Play (PnP), which is a combination of hardware and software support, to automatically check for a compatible driver already available on your system.
For example, if you used similar peripherals before and a driver was installed, Windows will detect and use it.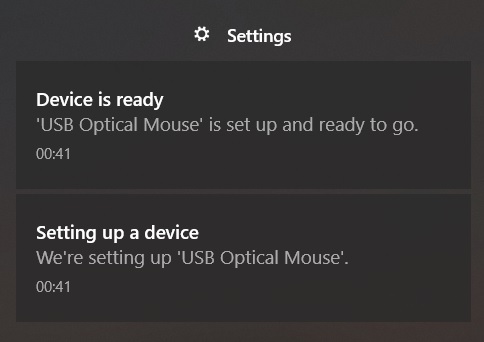 If a compatible driver is not available on your system, Windows 10 searches Windows Update for the driver. During the scan, it will look for the latest version and a new driver will likely show up 24 hours from when the device is plugged in.
Currently, driver vendors are allowed to publish these drivers in Windows Update with two values – Automatic and Manual.
Windows 10 is prioritized to look for the highest highest-ranking driver marked as "Automatic" by the vendor. If the automatic driver is not available, Windows 10 version 1909 or older proceeds to get the Manual driver to get the peripheral up and running.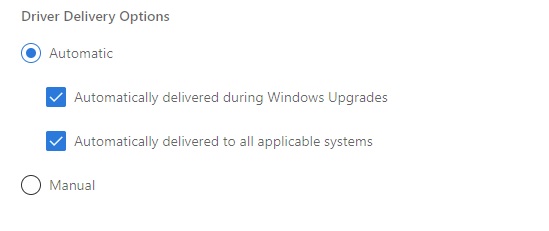 This ensures that your mouse or keyboard work as intended. Starting in Windows 10 version 2004 and 20H2, Microsoft says it will not install drivers marked "Manual" automatically and this will break your device.
According to a new update to support document, Windows will now return DNF (Driver Not Found) error when your peripheral does not have an automatic update available. As a result, the device simply won't work or respond to your inputs.
This happens because manual drivers are no longer installed automatically when the automatic update is not available. If you get the above error when installing a new device, you'll need to grab the "manual" driver manually by following these workarounds:
Go to Windows Update > View optional updates > Driver updates.
Reconnect your device.
Look for drivers on the manufacturer's site.
It's also important to understand that Windows 10 has now disabled Device Manager's ability to download drivers, so you'll now need to use Windows Update if you want to get the device up and running.
Microsoft noted that this change is part of the company's long-term intention to give users more control over Windows updates, but it also causes annoying issues when peripherals don't have automatic drivers.
The changes are now rolling out and it only affects some new and old peripherals when automatic driver update is not available.