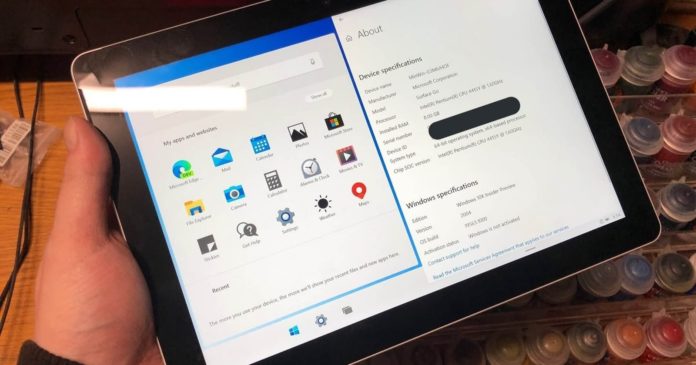 Microsoft is working on a new model called "Cloud PC" that will offer Windows 10 and productivity apps via a subscription fee. While the Cloud PC is aimed at businesses and enterprises, we have enough reasons to believe that Microsoft will use Cloud PC or similar technology to run Win32 apps in Windows 10X.
The 'Cloud PC' service was first spotted in a LinkedIn job posting, which confirmed that the company's long-term intention is to make Windows a service. It will be a paid service with Windows, Office 365 and other cloud productivity applications.
The software giant intends to roll out its Cloud PC in Spring 2021 when Microsoft is expected to announce Windows 10X for single-screen PCs.
This new Cloud PC technology is built on top of Windows Virtual Desktop and it uses Azure to offer managed Windows 10 experience to businesses.
Earlier today, a leak revealed that Microsoft has actively started developing Cloud PC service for Windows. According to the leak, Cloud PC service will be offered in three configurations:
2 vCPU, 4GB RAM and 96GB SSD.
2 vCPU, 8GB RAM and 96GB SSD.
3 vCPU, 8GB RAM and 40GB SSD.
Notably, sources familiar with the development believe that Microsoft also plans to use Cloud PC or similar technology to enable Win32 support in Windows 10X
As we reported last month, Windows 10X will be finalized without the desktop apps in December, but the operating system will support streaming Win32 apps through an Azure-based service.
This technology could play an important in the enterprise market for Windows 10X.
Windows 10X was originally supposed to launch with a technology known as 'VAIL', but reports revealed that Microsoft delayed the native solution for Win32 apps until 2022. As a result, users will be stuck using UWP and PWA apps, which could limit the usability of the operating system.