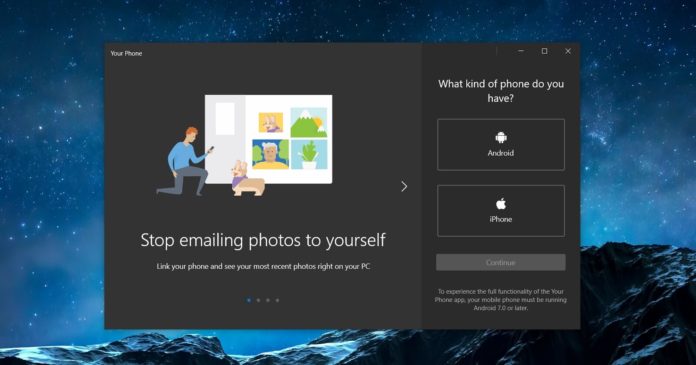 Windows 10's Your Phone app is an excellent way to bridge the gap between your computer and smartphone. After Windows Phone and Continuum efforts failed, Microsoft settled upon an app that allows you to send, receive and manage your mobile device content right from your desktop.
Microsoft hopes that Your Phone will eventually evolve into something even bigger, such as a productivity suite. The Your Phone app also allows you to view the photos stored in your phone, but the Photos component of Your Phone is missing one key feature – the ability to empty your gallery.
For some reasons, Your Phone app doesn't allow you to delete photos stored in your Android phone even when the devices are connected via Wi-Fi and Bluetooth in an unlocked state with photos app open.
Microsoft hasn't revealed the requirements that need to be in place for the Your Phone app to delete your mobile phones, but in a new update rolling out to the Insiders, Microsoft has quietly enabled the option that lets you delete the photos.
Note that Microsoft has always allowed users to delete the photos downloaded via the Your Phone using the Windows 10 Photos app, but you cannot delete a photo stored in your Android phone due to API limitations.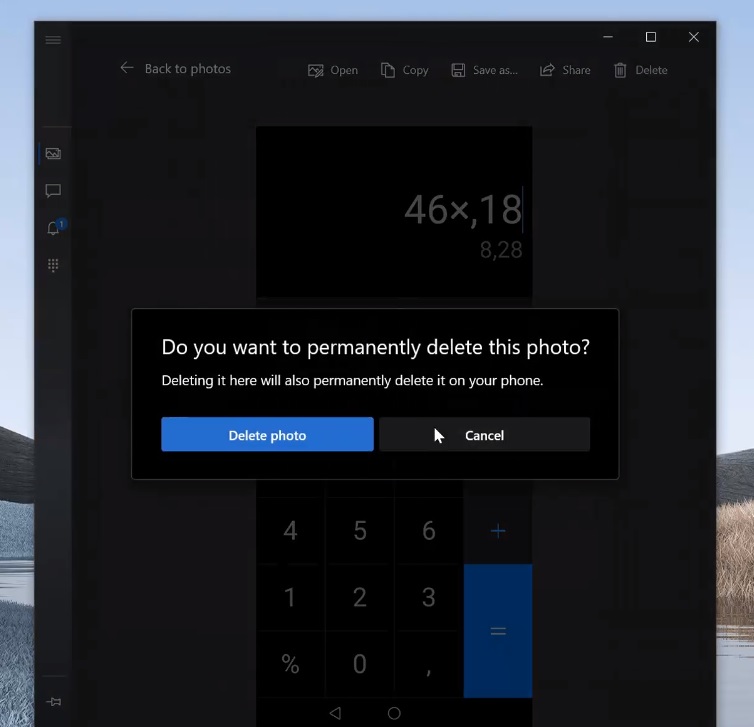 After the next update, you can soon select photos and delete them without touching your mobile device. Similarly, you can also right-click each photo to delete it, copy, save or share.
The Photos component of Your Phone app places a grid of pictures taken with your Android handset and it provides a better look at junk images, which should help you free up your mobile storage easily.
In the next update, Your Phone app is also gaining support to run the app at startup, which is a feature that allows Windows 10 to load the app when you enter your login credentials.
Notably, this move comes just a few weeks after Microsoft started working on a new feature in Windows 10 that will trigger startup apps alert when an app is added to the startup programs list.
By allowing Your Phone app to launch automatically at login, you could improve the overall performance and reliability of the app.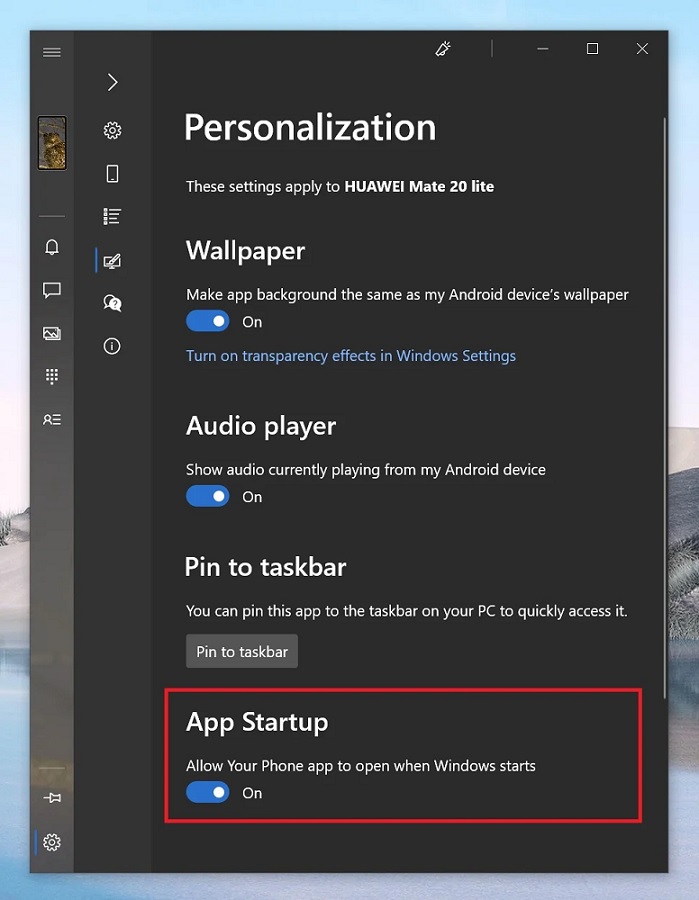 When the Your Phone is allowed to run at startup, you'll be able to access the app and synced content faster without having to wait for the app and its processes to launch in the background.
This approach makes perfect sense given the app is deeply integrated into Windows 10.