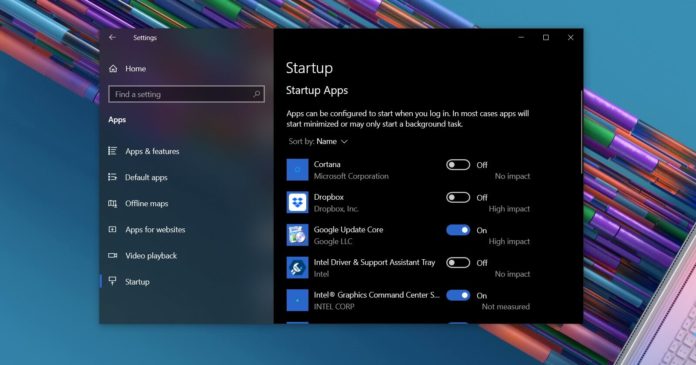 Windows 10 has always allowed apps to start up automatically when you turn on your computer.
Microsoft gives you complete control over your startup apps, but popular Windows programs such as Microsoft Teams, Spotify, OneDrive, Cortana, etc set themselves to start running in the background when you log into the operating system.
Startup programs are important when you want to quickly run scripts or apps as soon as you log into Windows 10. The most frustrating aspect of Windows 10 Startup apps feature is that the apps are added to the list automatically.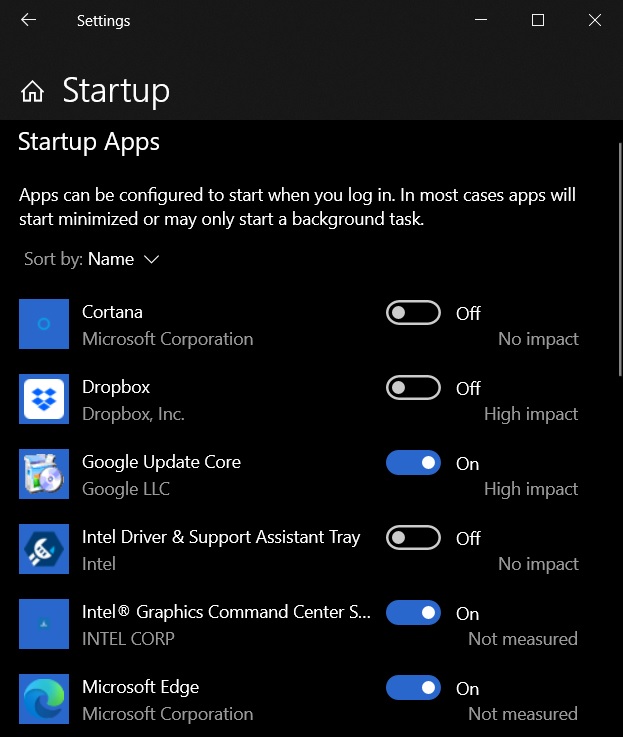 This Windows 10 feature will begin potentially hampering your PC's performance when you intentionally or unintentionally add several apps to the list, but you can now fight back.
Microsoft is finally working a new feature that will alert you when apps are added to the Startup apps list.
With the recent Windows 10 21H1 preview builds, Microsoft has made an undocumented effort to keep users more informed about background activities.
After the update, a new notification would pop up letting you know that an app was added to the startup programs list and it can run in the background.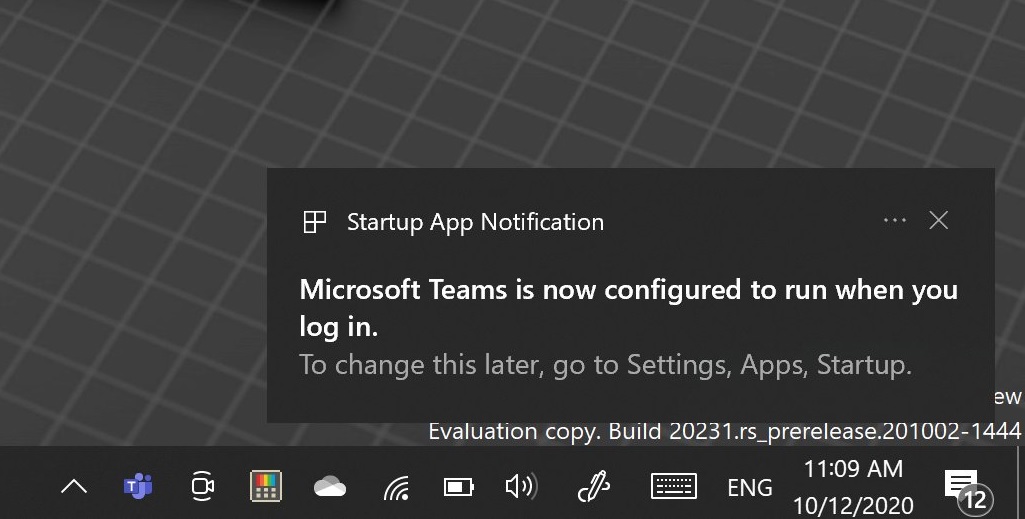 Windows has always offered a way for you to disable your startup programs, but up until now, it couldn't notify users when apps added themselves to the startup list.
You can click on the notification to open Startup settings where you could see and remove any programs you wanted to stop loading automatically.
If you miss the notification, you can still go through the Settings screen and access the list of startup apps with their current status, and the effect. Likewise, you can also open Task Manager and go through the Startup tab and disable any apps you don't want to launch at startup.