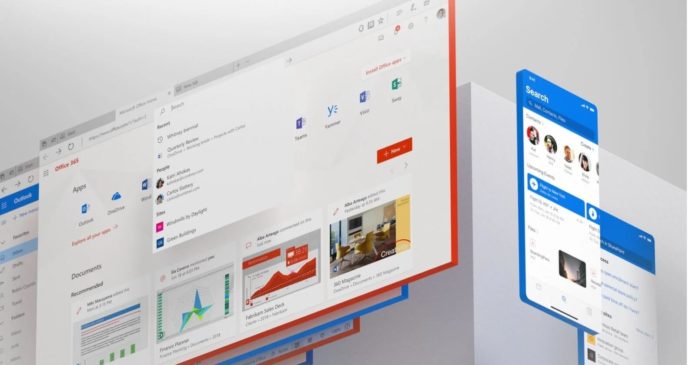 Windows 10's Fluent Design is expanding to Microsoft Teams soon and we've finally got our first look at the web version of Teams with Fluent UI elements.
Fluent Design was originally known as 'Project Neon' and it was announced way back in 2017. Microsoft describes Fluent Design as one universal design system that works across all devices and services. Fluent Design is not all about fancy blur effects and Reveal highlights, and it also comes with subtle improvements for the UI.
Microsoft has already confirmed that Fluent Design for Teams will begin rolling out to testers in November and others will get by the end of December.
For now, the updated user interface is coming to the web version only. The desktop client is expected to receive the same treatment next year.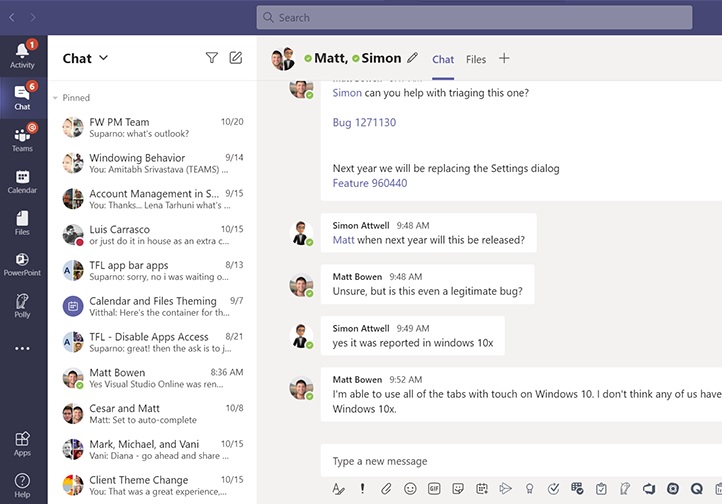 As we mentioned at the outset, first Fluent Design update is a minor one and it only includes updated Fluent icons with more rounded corners. You will also drop shadows around the app bar icons.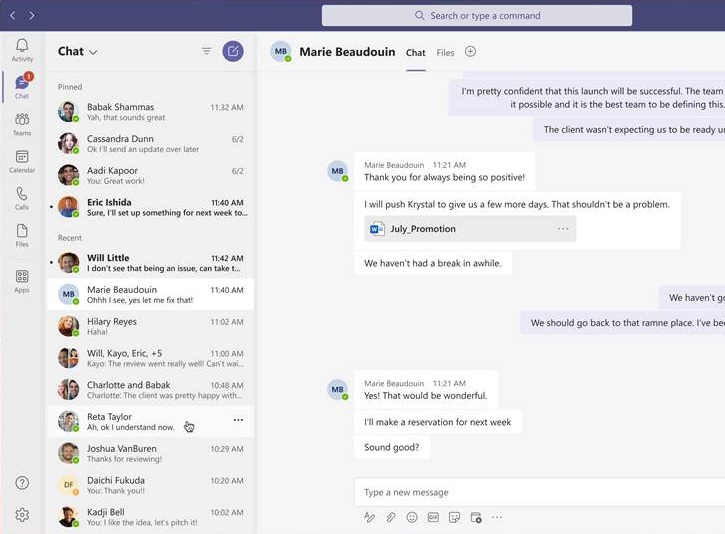 As you can see in the above screenshot, Microsoft is dropping the more bright purple colour for a shade of white on the left pane, which is also getting drop shadow effect.
The background behind the conversation screen is ditching white colour for grey, which seems less bright and more modern.
It's worth noting that Microsoft has yet to share screenshots of the new dark mode for the Teams web app and it's unclear if the dark mode will retain the purple left side pane.
As we noted above, Microsoft is planning to update the web UI of Teams in mid-November for testers or targeted users and December for everyone else. We don't know when Microsoft Teams desktop and mobile apps will get the Fluent Design makeover.
The November update for Microsoft Teams is also expected to introduce a bunch of other improvements, including the improved messaging, notification features, and new meeting options.