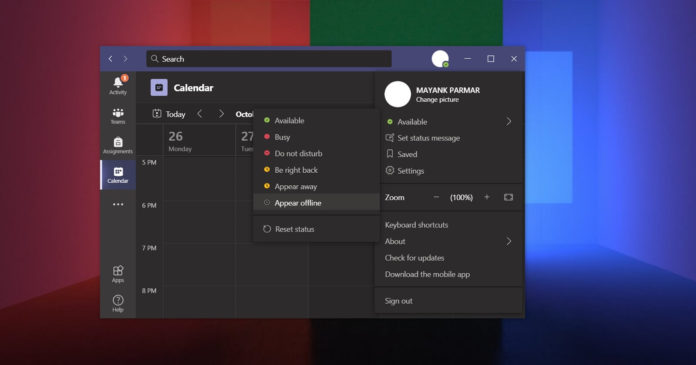 Microsoft Teams is the most popular tool for online video conferencing and collaboration, but there are times when you don't want to engage with users. If you launch Microsoft Teams, others can see when you're online and in a meeting. With a new feature, you can now change your "active status" so you appear offline.
Microsoft Teams uses a built-in feature called "presence" to report your availability status to other users. By default, your status is updated in real-time and anyone in your organization can see it unless you change the settings.
Microsoft Teams currently comes with the following status options:
Available (Green)
Busy (Red)
Do not disturb (Red)
Away (Yellow)
In a new update, which is now available for everyone, you can finally change your presence to appear 'offline'.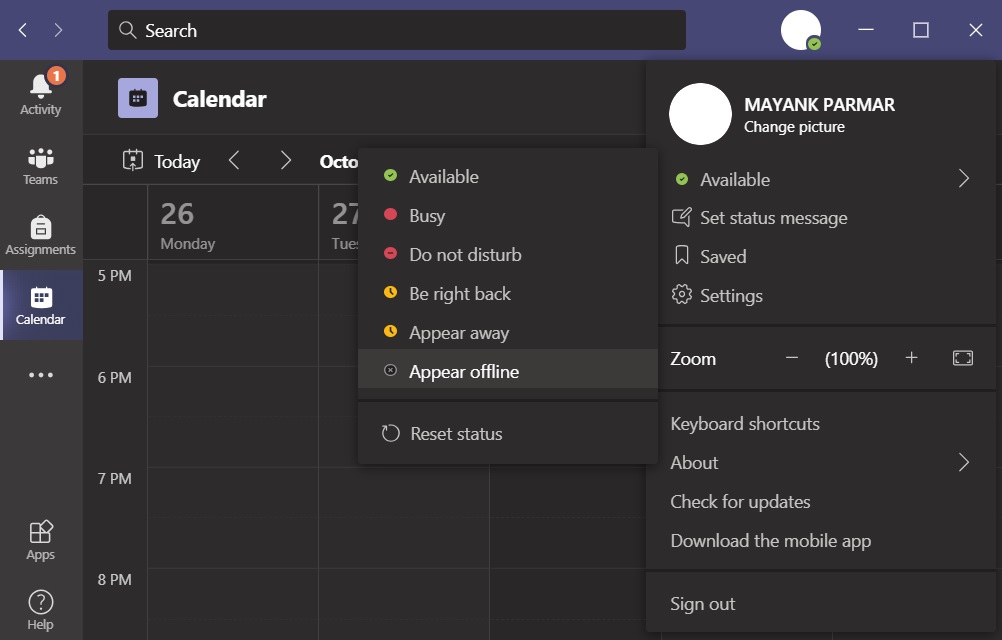 You can use the 'offline' mode feature' to indicate that you're not available for conversation or calls.
"Do not disturb" and "Away" status still make people believe that you are hanging around, but with the offline mode, you can let your network know that you are not connected.
This new feature could make you more productive in the long run and it will also allow you to ignore people more easily.
Note that using 'offline' status doesn't mean you won't be able to see other people's active status. Similarly, you can also browse existing and new conversations and read other messages while appearing offline.
Remember that Microsoft Teams will reset your status after 7 days and switch you back to the available state automatically.
In November, Microsoft Teams will also receive a "Status duration" presence feature to help you select a specific time duration. The list of available durations will include – Custom, This week, Today, 2 hours, 1 hour, and 3 minutes.
For example, if you set 'Away' status for 1 hour, Teams will automatically reset the availability status to real-time after one hour.