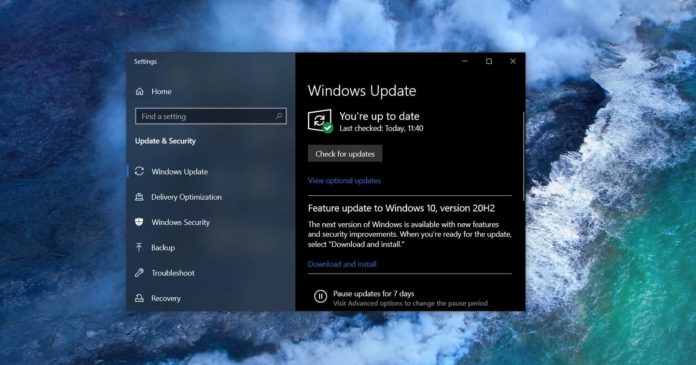 A new Windows 10 update will finally fix one of the most annoying features – Windows Update compatibility holds. Following our report, Microsoft has now finally confirmed that they're introducing the ability to remove update safeguard holds and allow users to grab feature updates.
As you may know, Windows 10 currently uses a gradual rollout approach where the tech giant collects compatibility data to identify issues that might cause Blue Screen of Death and other bugs.
Microsoft applies a compatibility hold or safeguards hold to devices when the company discovers potential issues in a Windows 10 feature update after analyzing a subset of compatibility data.
The validation allows Microsoft to identify critical issues, such as data loss, internet connection problems, Blue Screen of Death, slow performance or broken features.
When this happens, users are blocked from installing feature updates and they may not see any helpful error message in Windows Update
It looks like a new feature in October 2020 Patch Tuesday will finally fix the annoying compatibility hold feature of the operating system. In a new update to its documentation, Microsoft has officially confirmed that users can now use Safeguard hold IDs to unlock Windows Updates.
In October 2020 Patch Tuesday release, Microsoft has added a new Group Policy called "Disable Safeguards for Feature Updates" and it allows users to bypass the upgrade blocks.
The 'safeguard IDs' feature is available for organizations only, but general consumers can also use "Disable Safeguards for Feature Updates". As you can see in the screenshot below, you can open Group Policy Editor and navigate to 'Windows Update for Business'.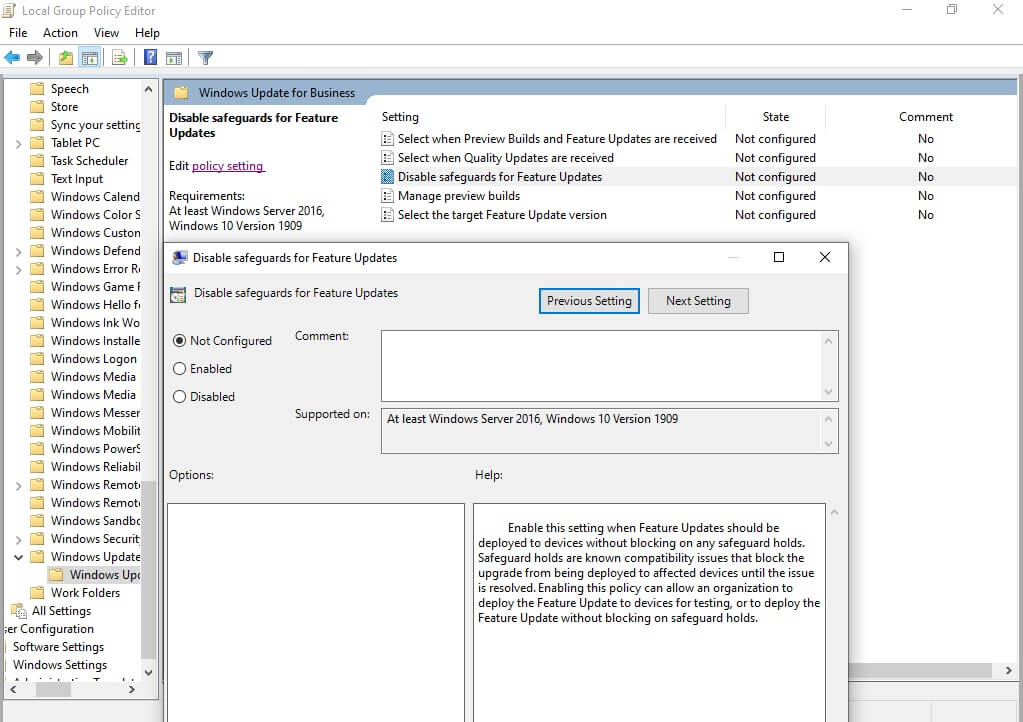 If you set the above option to 'Enabled' and restart your computer, you'll begin receiving feature updates which were blocked due to a compatibility hold.
This appears to be part of Microsoft's plan to make Windows Update blockers clearer and actionable.
Our sources told us that Microsoft is also taking other steps to make Windows 10 update more manageable and customizable.
When you use the aforementioned policy, Windows 10 will allow users to instantly install feature updates using Windows Update and it does not require approval from Microsoft.