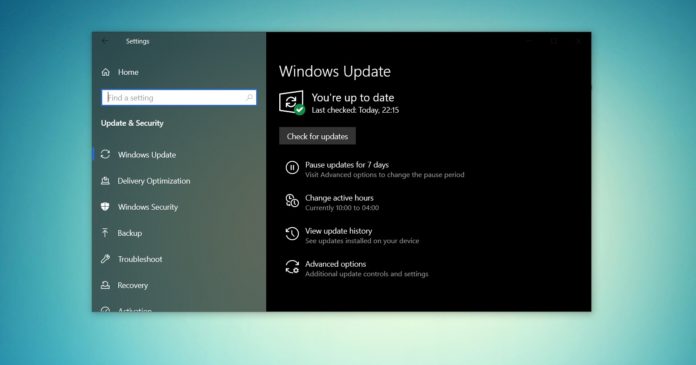 Windows 10 version 20H2 ISO images are published directly on Microsoft's website for download, but there's a catch – Microsoft requires you to use the Media Creation Tool.
Microsoft has now published Windows 10 October 2020 Update ISO images in both 32-bit and 64-bit formats. Using the media images, you can instantly upgrade your existing Windows installation without losing your personal files, or you can also perform a clean install.
On October 20, Microsoft began rolling out the update to select users only, but users can download ISOs of Windows 10 October 2020 Update for in-place upgrades, clean installation, system repair, etc.
To download ISO file for Windows 10 October 2020 Update (version 20H2) from Microsoft's website, you need to open the developer settings in your browser and set your user agent to a non-Windows product. By default, Chrome or Edge user agent is set to Windows and Microsoft does not offer direct download links to users.
In this guide, we'll highlight step-by-step instructions to download files and apply the upgrade manually.
How to download October 2020 Update ISO file
To download Windows 10 ISO with October 2020 Update, follow these steps:
Open Google Chrome, Edge or any browser of your choice.
In Chrome or Edge, you have to tap on the menu and open Developer Tools under More Tools.

Without closing the developer window, open Microsoft's site.
Click the new three dots menu.
Open Network Conditions pane by clicking on 'More tools'.

Under 'User agent' section, simply disable the automatic selection.

Click on the 'Custom' option.
Select "Chrome – iPad". When you select iPad, Microsoft will assume that you're on an iPad and they'll let you see the hidden download links.

Without closing the advanced developer tool window, press CTRL + F5 to refresh the download page.
Under 'Select edition', select 'Windows 10 October 2020 Update' and confirm.

Select 64-bit, but if you're using a 32-bit system, you need to select the second option.
The download of the media images will start and you can close the developer window.
How to use Windows 10 October 2020 Update ISO file
Windows 10 20H2 ISO files are best for you when you have multiple devices and you're under a strict bandwidth limit. This is because you can transfer the ISO files anywhere and the media file can be mounted in File Explorer itself.
To update your device using the media files that you just downloaded, follow these steps:
Double click on the ISO file to mount the image in File Explorer.
Run the Setup.exe file directly to start the installation process.
Accept the licensing agreement.
Click on next to start the update without the tedious process of downloading additional updates.
You can also Windows 10 October 2020 Update offline installer to reinstall the OS by creating a USB flash drive with tools, such as Media Creation Tool.
Size of the October 2020 Update
The size of the version 20H2 ISO is 5.8GB, which means you need to use a Wi-Fi or mobile connection with at least 6GB of bandwidth.
Microsoft has also clarified that the download links are valid for 24 hours only.
If you're on the version 2004, you can install this feature update from the Windows Update in less than 100MB. This process works only when your device is running Windows 10 Build 19041.508 or newer.
The same update size would increase to 4GB if you attempt to download it via Windows Update in Windows 10 version 1909, 1903 and older.