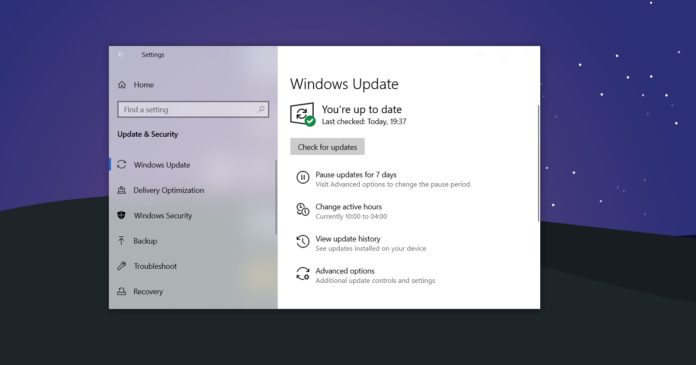 Generally, you don't have to make any changes to your computer for Windows 10 feature updates, but in some cases, it's best to make sure that you don't have underlying problems in your system that could prevent future updates.
Microsoft is planning to begin the rollout of Windows 10 October 2020 Update via Windows Update later this month. The feature update could be released this or next week depending on the feedback from internal canary rings of Microsoft's development branch.
Key highlights:
The update size is less than 100MB if your device is already up-to-date.
If you're updating from version 1909 or 1903, the size would be around 3.5GB.
The update is currently available in the Release Preview Ring, but it's heading to everyone later this month.
You'll be able to download the update via Windows Update, WSUS for business, Media Creation Tool, Update Assistant, and media images.
Before the Windows 10 20H2 update appears on your computer, you can take a few minutes now and prepare the device so it can smoothly run the next version of Windows 10.
In this article, we will share the best tips that will help you take charge of the Windows 10 update process and avoid unpleasant bugs in the October feature release.
Decide if you need it and wait for the update
What is "worth it" for some people may not be "worth it" for you. The same theory applies to Windows 10 update. Determining the worthiness of Windows 10 feature updates depends on many factors, but chief among them are new features and quality improvements.
Windows 10 version 20H2 is not a huge update and it doesn't come with any exciting improvements. The key feature of the update is support for theme-aware live tiles and it's not a significant change.
Later this month, you will be able to download the update using Media Creation Tool and Update Assistant, but Microsoft recommends that users should install updates only when prompted via the Settings app.
As was the case with previous updates, the version 20H2 will be rolled out in stages through Windows Update and only select devices will receive it in the first week.
Microsoft Surface products and flagship products from Dell, HP, Lenovo, and others will be very high on this list.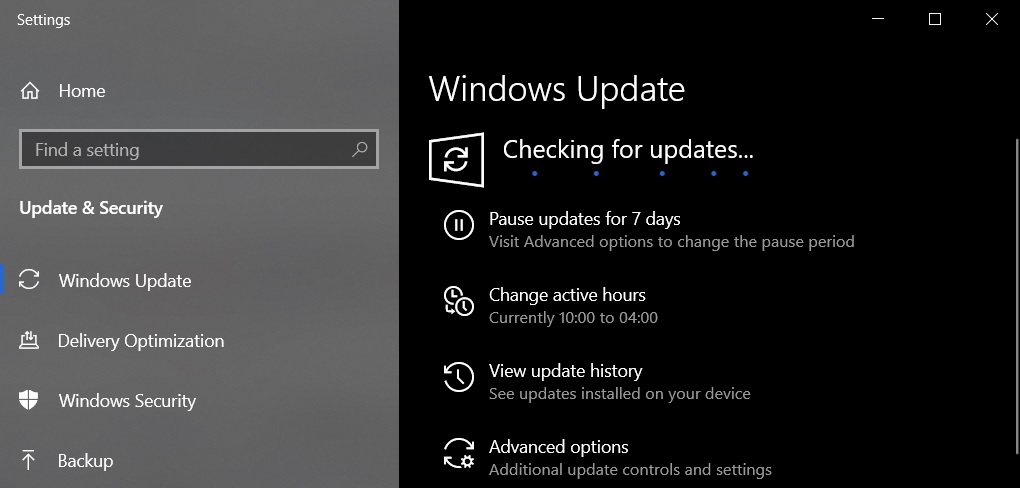 If your device gets a notification for the update, it means it's truly ready to deal with it and you can download it.
Clicking on the 'Download and install now' button will begin the preliminary preparation steps automatically, and you will receive another notification asking your permission for a system reboot.
Disable Registry cleaners
You really don't need a Registry cleaner for Windows 10, but if you still use it for some reasons, consider disabling it before installing the feature updates
The goal of these utilities is to make Windows registry clean, but such tools might put your system your device at risk for a system problem.
Delay the update
If you're not ready for the October 2020 Update, you can always defer the upgrade by heading to Windows Update > Pause updates page. You can also try Windows 10's new Registry value to block updates for a few months.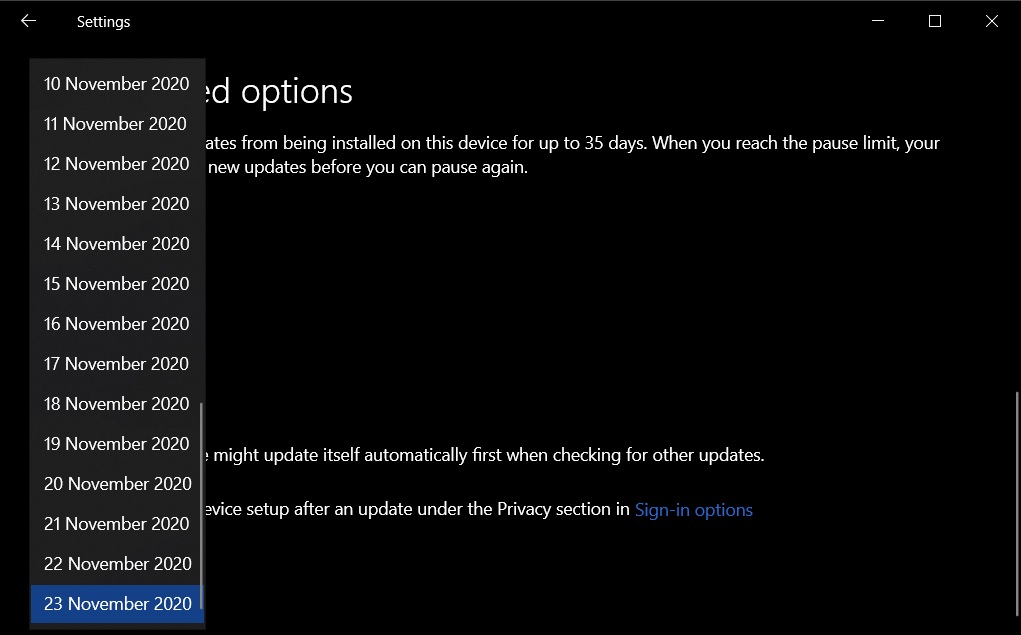 Remember that you can no longer change your computer's servicing option to the Semi-Annual channel using Windows Update.
Microsoft now requires you to use the Group Policy Editor if you want to switch to Semi-Annual Channel and pause updates until Microsoft declares it's ready for businesses.
Use most recent cumulative update
For a smooth and steady upgrade experience, you should install the cumulative updates released in August or later.
Microsoft has already confirmed that users should have the latest monthly quality updates applied to Windows 10 version 2004 to receive the October 2020 Update via the enablement package.
These latest cumulative updates include the enablement technology required to make the process faster for users. It will also mean less headaches for admins, who can continue operating special apps without any changes.
To check the system version, open Settings > System > About and make sure that you're using Build 19041.450 or newer.
Update your drivers and make a note of the versions
As usual, you should make sure that important drivers are up-to-date on your device.
You don't have to install the drivers released in October or September, but you should consider using drivers that were issued after April.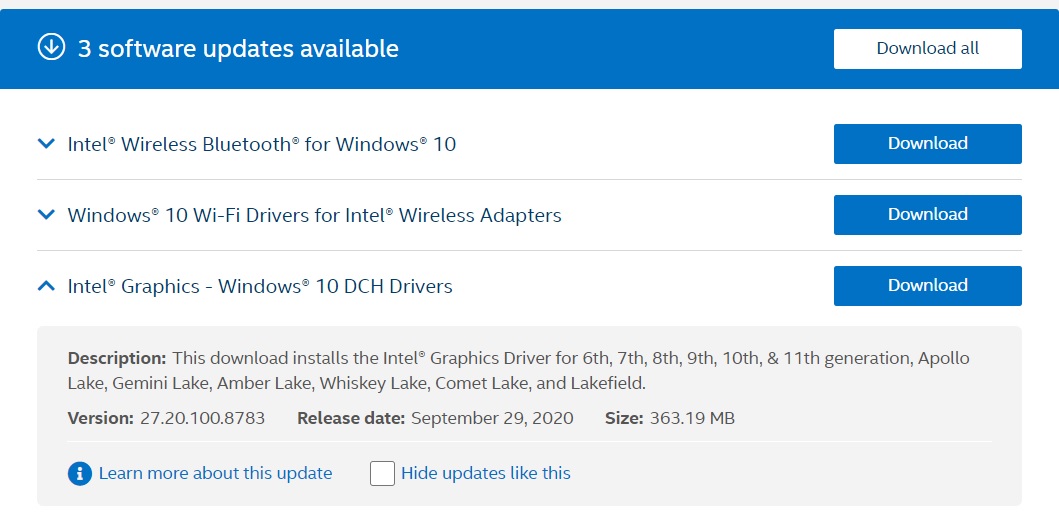 The current drivers will also work without issues if you're already using the Windows 10 May 2020 Update.
It's also a good practice to make a note of the driver version that is currently installed on your computer, so you can install the same driver again if it gets relegated to an old or default version after Windows Update.
You can locate the relevant device and its driver version in Device Manager.
In Device Manager, open to the Properties menu of any device and switch to the Driver tab and then make a note of the driver version. This will help when you need to install the previous device driver again after the update.
It's worth noting that Microsoft is currently planning to fix the driver downgrade bug next year. The fix is already available in the Dev Channel and it's designed to prevent installation issues when applying graphics drivers from Windows Update.
Installation experience
We have tried the October 2020 Update on multiple devices and the installation process is fairly smooth.
The update should download in less than 5 minutes as long as you have a stable internet process. Notably, the installation also takes less than 5 minutes on SSD hardware, but it could be longer on HDD hardware with older processors, such as Intel's 7th generation Core i5.