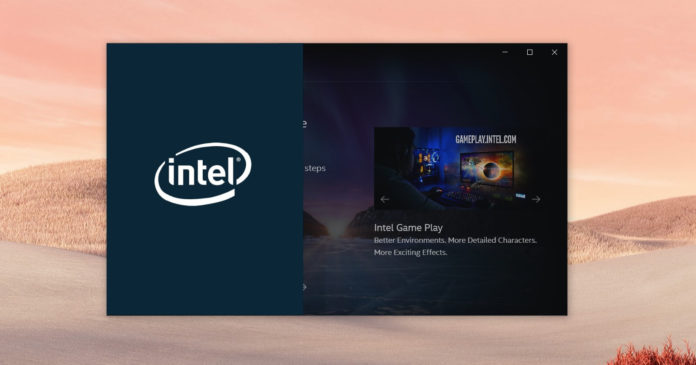 Intel has once again released a new update to its graphics drivers for all Windows 10 devices. This release has one of the longest changelogs and it bumps the version number to 27.20.100.8783.
Intel DCH driver version 27.20.100.8783, which was released on September 29, is now widely available for users when they check for updates using Intel's Support Assistant tool.
Intel says the updated driver adds support for two new titles – Rogue Company and Star Wars Squadrons. With this update, Intel is finally introducing support for the 11th-generation processors and the new Iris Xe graphics architecture.
Intel is adding support for a ton of new features that will work when you use these new GPUs.
For example, the update adds support for additional decoding and encoding for videos in HEVC and VP9 formats. Intel is also making improvements to its Turbo Technology Power for supported hardware.
Likewise, Intel is enabling new enhancements for HEVC, HDR video playback, Dolby Vision, and VP9. The update also brings sampler feedback and Graphics Profile Guided Optimization to supported hardware.
There's only one bug fix in this release and it applies to Resident Evil 3 remake. The driver addresses performance issues experienced when playing the game on a device with DirectX12 and Intel Ice Lake CPU with Iris Plus graphics.
Intel is currently aware of at least two known issues in this update. According to the company, the new driver might crash some games, such as Red Dead Redemption 2, Breakpoint, Tom Clancy's Ghost Recon and Horizon Zero Dawn, among other titles.
As always, Intel DCH driver update will also address general bugs, improve overall system performance, and prepare your devices for future Windows Updates.
How to download Intel DCH driver 27.20.100.8783
Intel says any version of Windows 10 since the version 1709 is supported. This includes the May 2020 Update, but the drivers are currently not ready for October 2020 Update.
In terms of compatibility, all Intel processors, ranging from 6th to 11th generations are supported. Intel is also supporting the Pentium, Celeron, Xeon, HD Graphics and Iris Pro Graphics.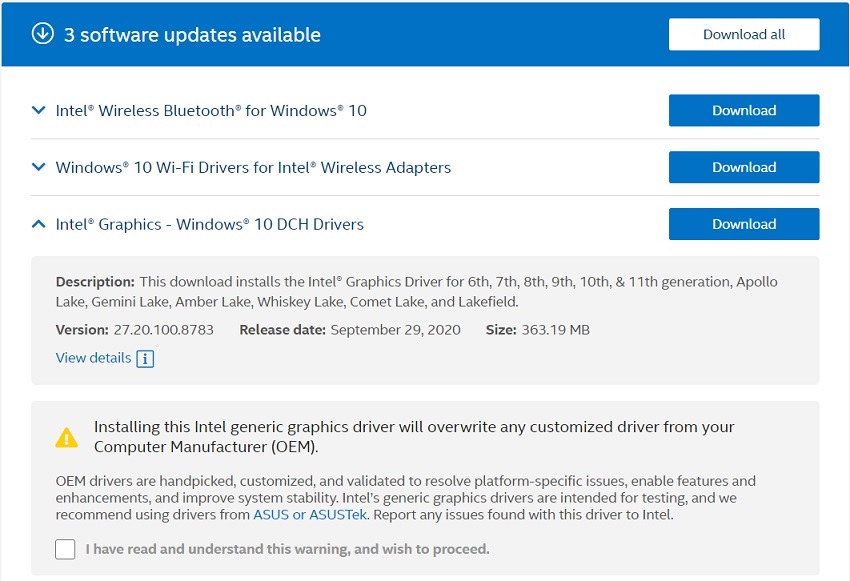 Intel graphics driver version 27.20.100.8783 can be downloaded using Intel's driver & support tool.
In addition, Intel Graphics Command Center update, which was released last month with new features, is now available for everyone in the Store.