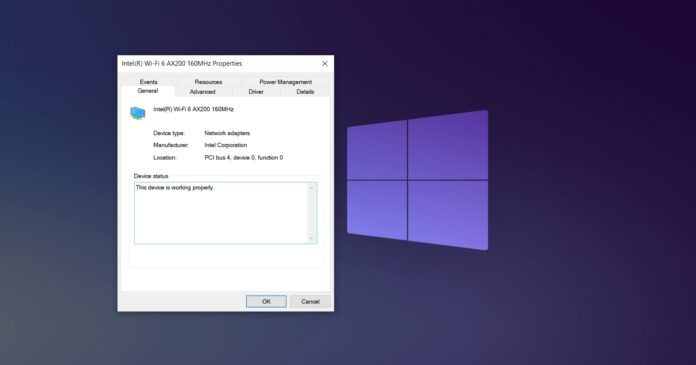 Intel has published a huge update for both its wireless driver and Graphics Command Center on Windows 10.
Intel released two driver updates for Windows 10 users in August and the first week of September, but both updates were pulled after users reported installation issues.
Yesterday, Intel released a new hotfix that will resolve installation issues and allow you to receive the latest update that includes fixes for plenty of problems in Windows 10.
Intel's latest Wi-Fi driver version is 21.120.2 and update is specifically aimed at Windows 10 version 1809 and newer. According to Intel, installing this update will resolve Windows Blue Screen of Death errors users experienced with the wireless driver or when normally working on their computer.
For example, Intel said a bug in their wireless driver causes Blue Screen of Death (BSOD) when playing online video games and or when you use the built-in mobile hotspot feature on your device.
"This package version includes fixes for random installation errors of the Windows 10 Wi-Fi drivers for Intel wireless adapters," the chipmaker said.
Here's the complete list of the supported adapters:
Wireless-AC 95602, 94622, 94612 and 92602.
Wi-Fi 6 (Gig+) Desktop Kit2
Wi-Fi 6 AX201 and Wi-Fi 6 AX200.
Wireless 7265 (Rev D) Family
Dual-Band Wireless-AC 82652, 82602, 3168, and 3165.
What's new in Intel Wi-Fi driver version 21.120.2
As we noted above, Intel's September 14 driver update is huge and it comes with a long list of fixes. For instance, Intel claims it has resolved Blue Screen of Death errors encountered when the driver is running in the background and when you play online games.
Here's the full changelog:
Fixes BSOD when restarting Windows.
Fixes BSOD when resuming Windows from sleep mode.
Fixes an issue where the system may fail to reconnect to the Access Point.
Fixes an issue where you may notice random network disconnection.
Fixes an issue where your data transfer performance might be reduced.
Fixes network disconnection when the system is sitting idle.
Fixes network disconnection when watching videos.
Intel also patched a bug that caused a fatal crash when using systems with Windows 10's modern standby feature.
How to get the new update
It seems that the gradual rollout principle still applies here, but the majority of Intel folks who are keen to get the driver wireless update now have it – or should get it later this week.

If you're interested, you can check for updates using Intel's driver & support tool, but remember that you should not force driver updates manually if your device is already functioning smoothly.
Intel Graphics Command Center gets a huge update
Intel is also rolling out a big update to the Graphics Command Center. The latest version number is v1.100.2765 and it comes with the following new features:
Combined desktop support for Iris Plus Graphics.
Support for Primary display notification.
App scaling improvements.
Support for new games in the Optimized Profile tab.
Support for HDCP indicator.
Other changes include improvements for the games optimization process, sleep mode, notebook lid closing experience, Power Saving Technology, display colour persistence, scaling settings improvements, video responsiveness, and more.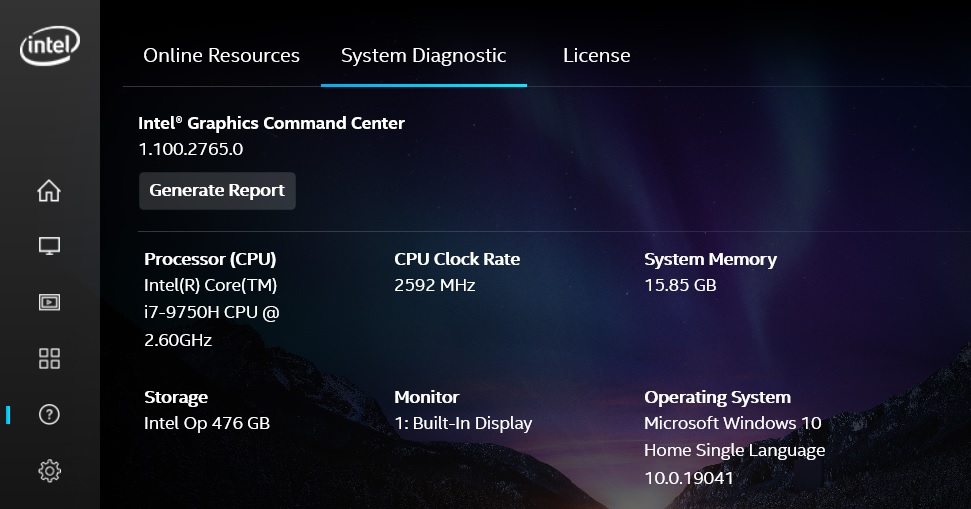 You can get the new Intel Graphics Command Center update by heading to the Microsoft Store.