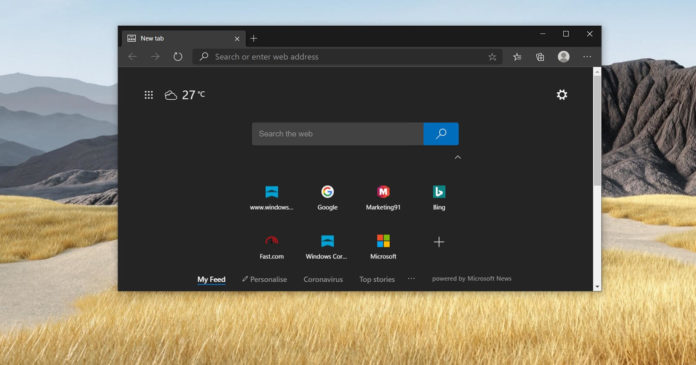 In late 2018, Microsoft stunned everyone when it announced it was abandoning its EdgeHTML-based Microsoft Edge and would replace its own web rendering engine with the one that powers Chrome.
To be fair, classic Edge has a lot going for it but also a lot going against it. There are plenty of reasons for legacy Edge's failure, but a significant one is the lack of support for add-ons and websites.
Chromium Edge, which is the default web browser on Windows 10, is a better browser with several new features. Chromium Edge recently surpassed Firefox's popularity to become the second most popular desktop browser, but Chrome remains the most popular browser and there's still a long way to catch Google's browser.
This is probably the reason why Microsoft is now nagging owners of Windows 10 with banners about Edge in the hopes users will start using it as the default browser. Unlike other notifications, this new pop-up in Windows Search is nagging users to set Edge as the default browser.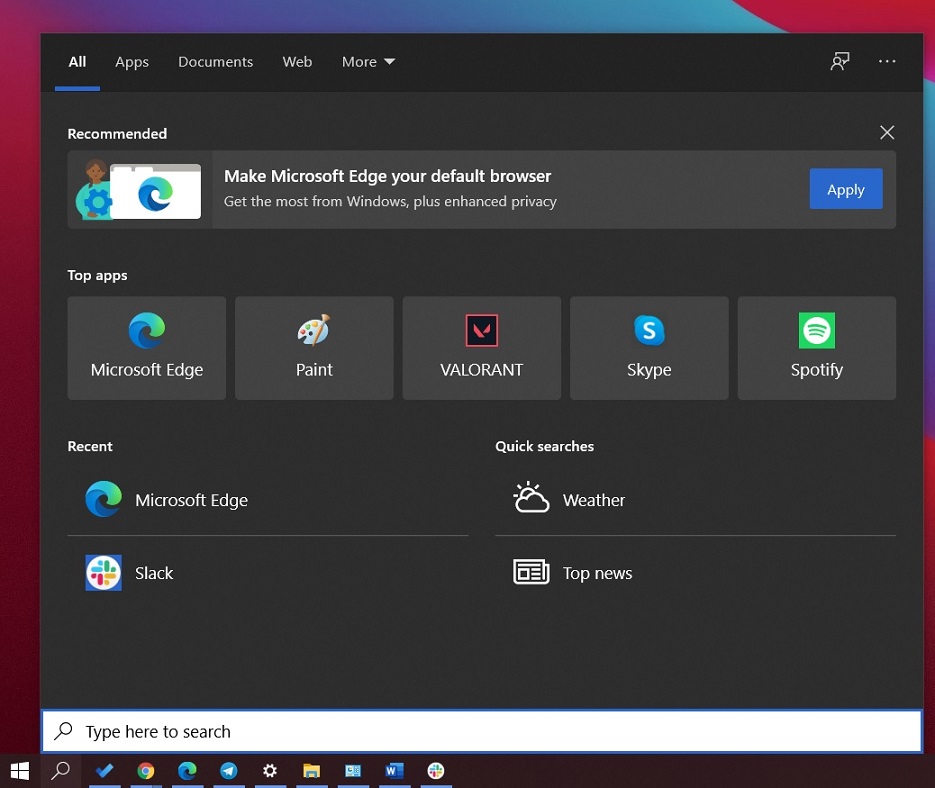 As you can see in the above screenshot, the new advertisement is served in a small box at the top of the Windows Search window. The banner is being served to claim that Microsoft Edge gives you best Windows experience and privacy.
It comes with a 'Apply' link that you can click to set Edge as the default if you're swayed by ads.
If you click on 'Apply', Windows 10 will automatically switch your default browser to Microsoft Edge without manual confirmation. During this process, taskbar or desktop will blink or refresh for a moment.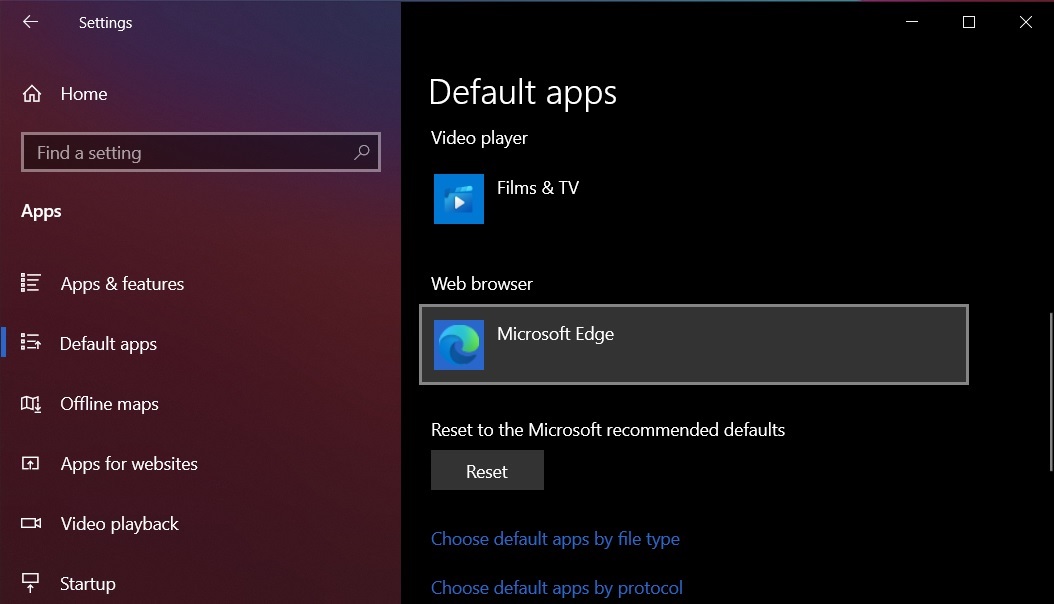 If you go to the Settings app and change it back to Chrome or Firefox, the notification will return.
If you dismiss the notification and reboot your device, the notification returns again but it disappears later, at least on our devices.
Over the weekend, we also spotted another banner in the Settings app that recommends users to start using Edge because it's 'built to bring you the best of the web'.
Banners aren't annoying, but at any rate, it appears Microsoft is not yet ready to give up on its aggressive Edge marketing push.