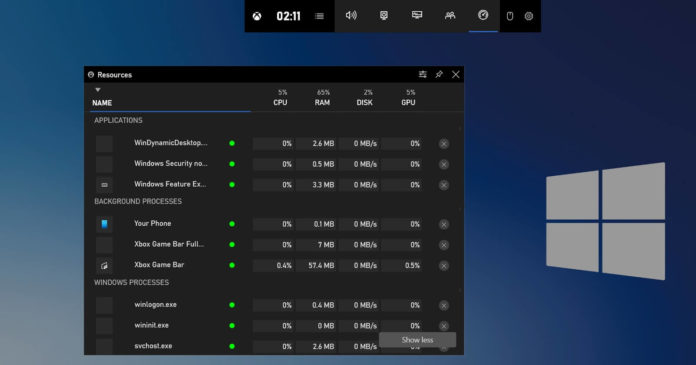 Microsoft is working on a new feature for Windows 10 that will help you free up resources when your computer slows down or become unresponsive entirely in the middle of your gameplay.
If you've ever experienced performance issues during gameplay, you've probably pressed Ctrl-Alt-Del command to access the Task Manager and examine if all those background processes affect the gaming performance.
That's the most common and practical approach, especially on a device that includes a lengthy list of apps and processes. If you're unable to access the Task Manager in the middle of the game, Windows 10 is getting a new feature that lets you monitor resources and background processes without leaving your game.
This new resources monitor will roll out to users as part of the Xbox Game Bar update on Windows 10. Once the Game Bar is updated, you can see the resources monitor by pressing Windows Key and the G key together.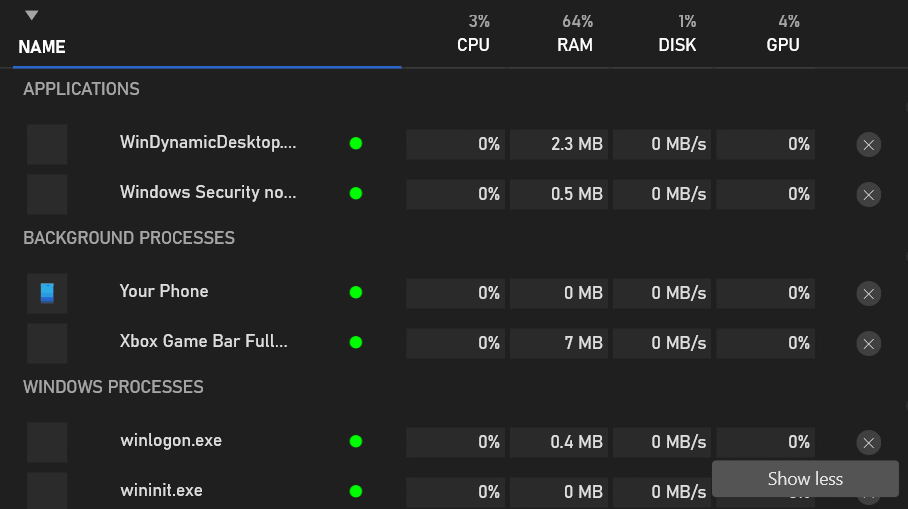 As you can see in the above GIF, Windows 10's new resources monitor comes with a modern design and it helps you decide which apps and services to kill and which to keep running when you notice FPS drops in the middle of your games.
If you're not familiar with processes and services running in the background, you can view the actual resources used and percentages of apps/services.
To discover what apps to keep running, you can filter the processes by resources percentage and kill the extraneous processes by clicking on the 'X' button.
It's also worth noting that you can use the modern Task Manager replacement to free up resources when you're not playing games.
The addition of a built-in resources monitor to the Game Bar comes after Windows 10 was updated last year with the ability to monitor the FPS during gameplay. Last year, the tech giant said that these new features are just beginning and you can expect more gaming improvements in the coming months.