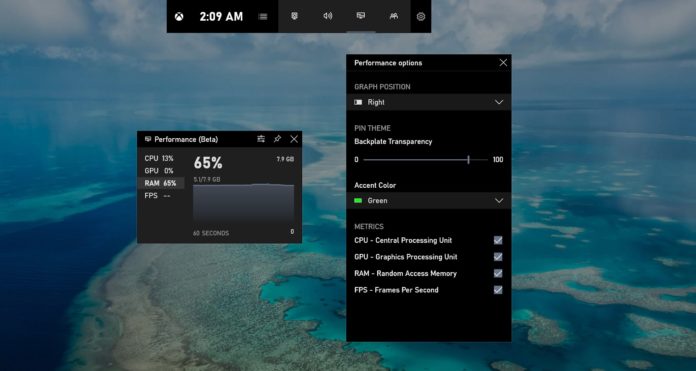 Frames per second (FPS) is linked to monitoring refresh rates during gameplays on computers, consoles and smartphones. A game running at high FPS will look smoother, and it's important to monitor FPS if you want to determine the gaming performance.
You can display a game's FPS with Steam's built-in FPS display, NVIDIA GeForce Experience software and other third-party tools.
Microsoft is rolling out a new update to Windows 10 Game Bar, which includes a new FPS  counter. While third-party apps noted above have always offered a way to monitor FPS, Microsoft has finally recognized that Windows 10 needs a native solution and a smoother way to understand games performance.
It's a long-overdue move that would delight gamers who use Windows as their daily driver for gaming.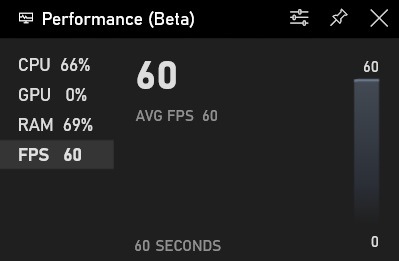 Microsoft is shipping Windows 10's built-in FPS counter with October 2019 update for Game Bar, which can be opened by hitting the Win+G key combination. Game Bar also allows users to quickly check CPU, GPU, and memory usage.
Microsoft says the new Game Bar experience will download and install automatically when it's stable, but you can check for updates on Windows Store and download the update manually as well. Windows Insider program and preview builds aren't required for the FPS counter to work.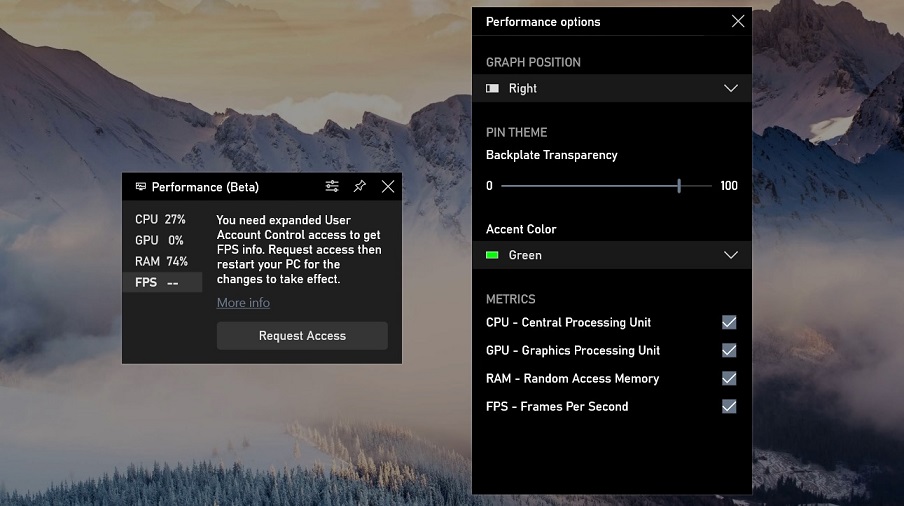 To enable Windows 10 FPS counter, you need to update the app and agree to additional permissions from Windows after launching Game Bar with Win+G key combination. After granting the permissions, a system reboot is also required to finish the setup.
FPS counter shows up only when you are in a game. All games including the traditional PC games, Windows Store and even emulators are supported by the FPS counter, which tracks the last 60 seconds of gameplay.
Microsoft has also added a few options to customize the experience. For example, you can change the graph position, adjust the transparency of the backplate, and select a custom colour for accent.
By default, you'll see the performance data on the right corner of your screen.
Upcoming Task Manager improvements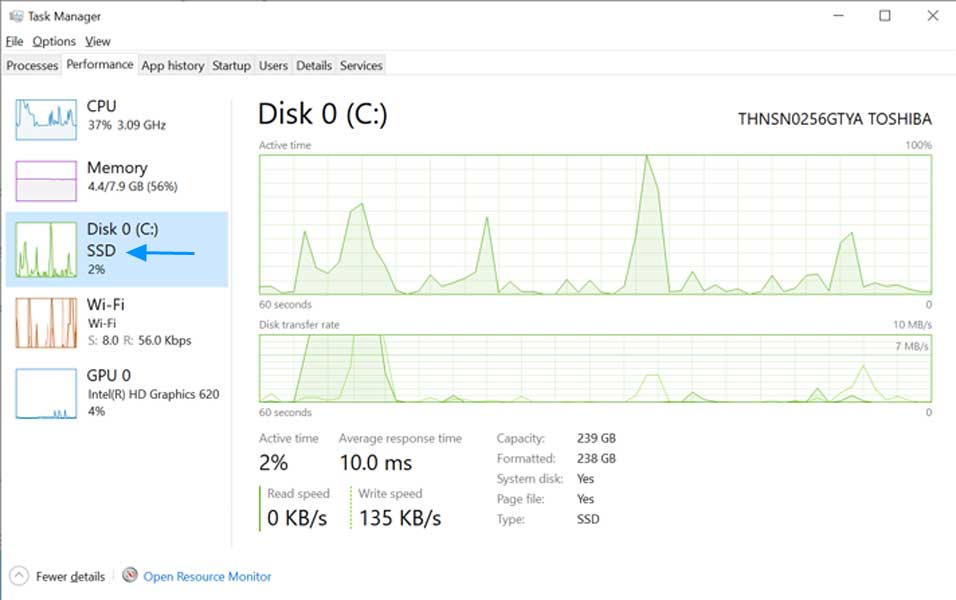 In related news, Windows 10's Spring 2020 Update will introduce two new features for the Task Manager.
The update will add disk type to the Performance tab in Task Manager, so you can check if the installed drive installed your desktop or laptop is an SSD or HDD.


Windows 10 will also display GPU temperature in the Performance Tab of Task Manager. In the near future, CPU temperature monitoring will also find its way to the Task Manager.
While the Task Manager improvements are arriving next year, the FPS counter is rolling out to everyone via Microsoft Store update for Game Bar.