Microsoft is rolling out two new features for Microsoft Edge as part of its beta testing program over the next few days. Starting today, some Edge Canary users will get access to two new features named Web capture and Custom NTP themes.
As the name of the first feature hints, Web capture allows you to take a screenshot of the webpage and share it with users using Windows 10's share UI.
You can access the screenshot tool from the ellipsis menu of the browser and it currently lets you select a section of a website and copy it to your clipboard. If you use Windows Cloud Clipboard feature, you can sync the clipboard content across your devices.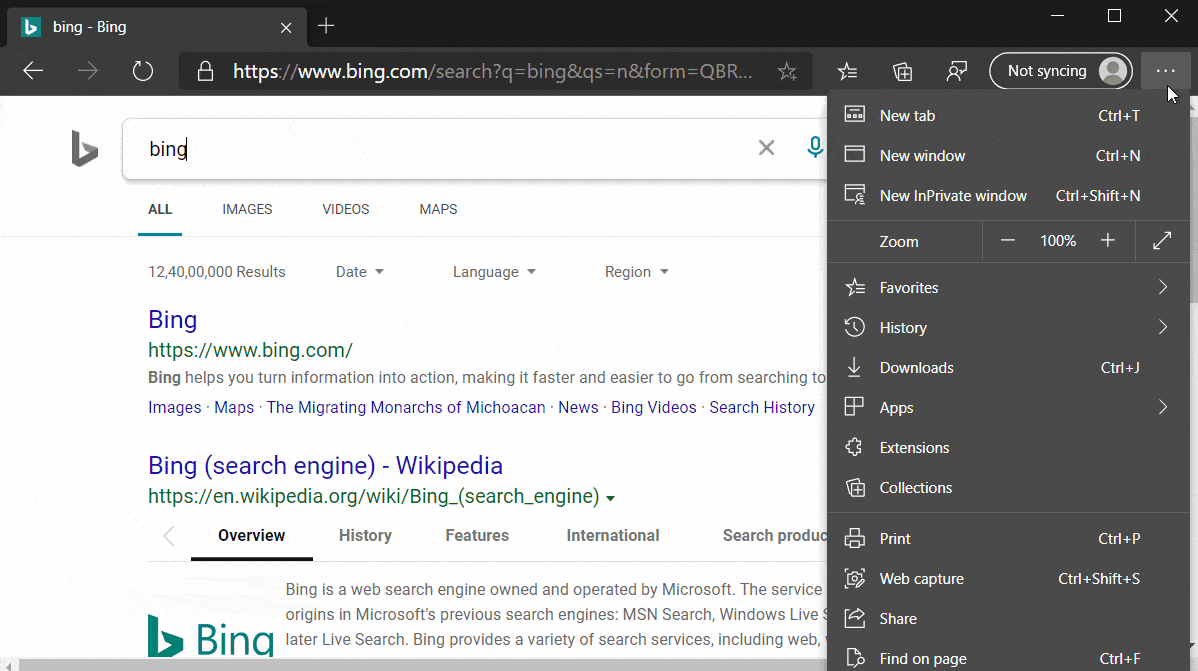 Windows 10 already comes with a built-in screenshot tool that lets you capture screenshots of the Edge browser too, but your captures are limited to what is viewable on the screen.
With Edge's Web capture, you can also capture the entire page by dragging the capture area to the bottom of the webpage. You'll notice that Edge will be scrolling down to capture the whole page and once finished, a menu bar will appear with two options – Copy and Preview.
With the preview option, you can share the capture to your connected mobile device for later viewing. This works only when you use Windows 10's Your Phone app.
Custom themes support for New Tab Page (NTP)
Microsoft has also added another feature to the Edge Canary that allows you to apply custom themes to the new tab page. After the next update, you can finally enable Chrome themes in the new tab page, which is not possible in the stable builds currently.
To enable Chrome themes in the new tab page of Edge, simply open a new tab and click on the settings icon.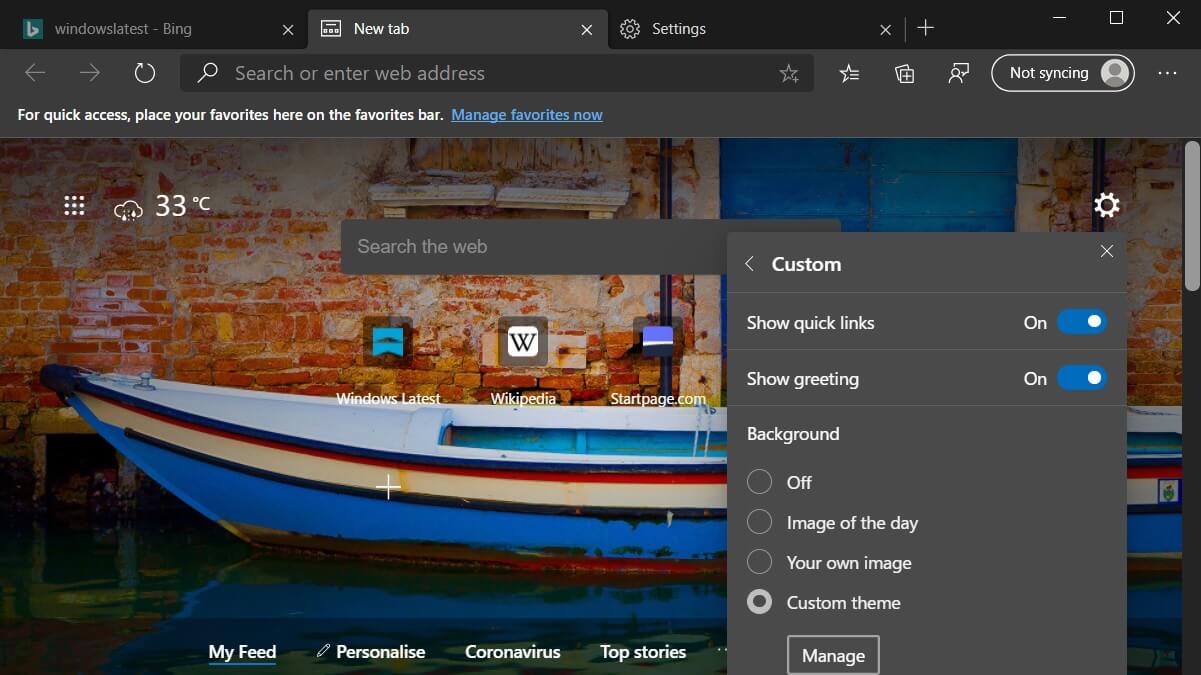 As shown in the screenshot above, you need to select the 'Custom' option and then enable your Custom theme if you've installed it.
In addition, Microsoft is rolling out another feature that will reduce CPU, memory and battery usage on some devices.