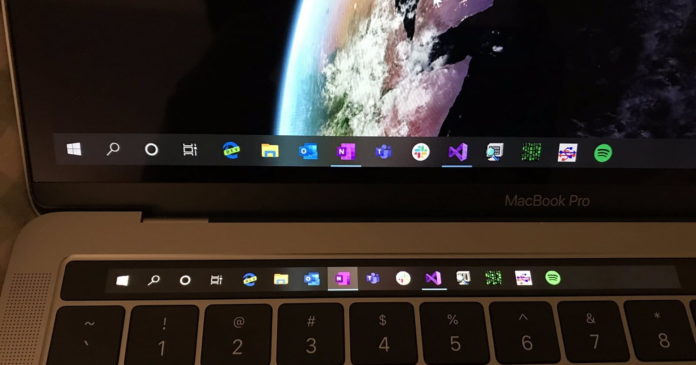 MacBook Touch Bar is a touch display that replaces the old function keys and it was first unveiled in October 2016 refresh of the MacBook Pro. Apple touted the Touch Bar as a groundbreaking feature, but in reality, Touch Bar offers limited functionality and people have been divided over its usefulness.
Last year, a developer found a way to make the Touch Bar useful with Windows 10's taskbar support. With taskbar support on Touch Bar, you can switch between apps and windows.
Independent developers said that it's possible to install Windows 10 on MacBook using Boot Camp, use Microsoft's own drivers, and then display the taskbar, which enables quick access to current or pinned apps.
However, another developer has found that it's also possible to use the MacBook Touch Bar as a second monitor as long as the device is running Windows 10.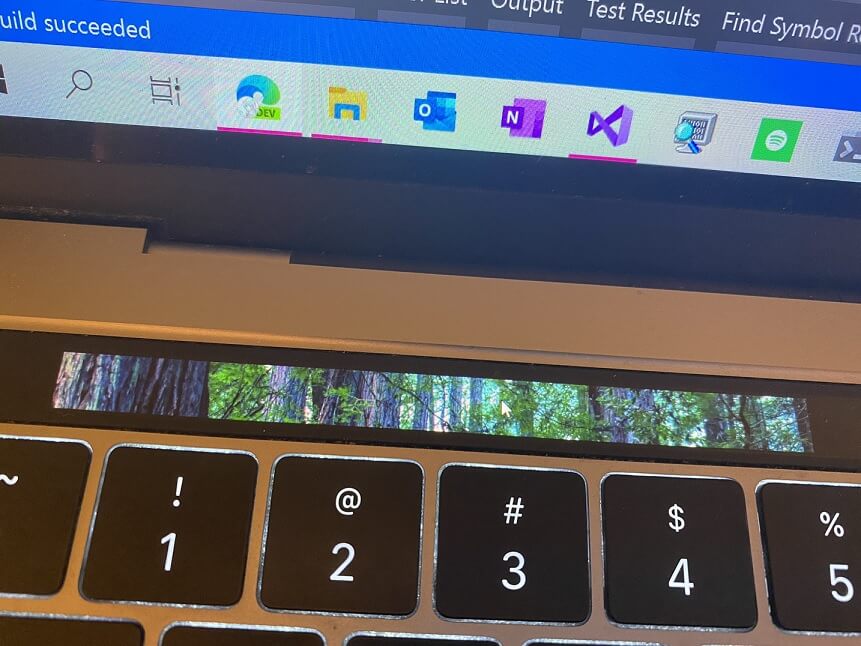 Of course, it doesn't make sense to use a small display as a second monitor, but the monitor support could eventually allow users to set custom Windows 10 functions for the Touch Bar.
It's a clever trick that has been achieved using the iBridge Virtual FrameBuffer device driver, which provides an abstraction for the graphics. Since Windows 10 doesn't support a monitor with a display height of 60px (2170*60), developers have had to force enable it with a custom height of 100px.
The whole process also involves Microsoft's Common Class Generic Parent Driver and another driver to support FrameBuffer transfer that delivers up to 30FPS, which isn't bad at all.
In the above case, Windows 10 allows the second monitor to respond to touches, but currently, support for custom functions is not included.
Again, it's worth noting that this is a third-party project and it's still in early development, so it's not possible to try out, but we might see more developers come up with other ways to improve the idea of MacBook Touch Bar with Windows 10.