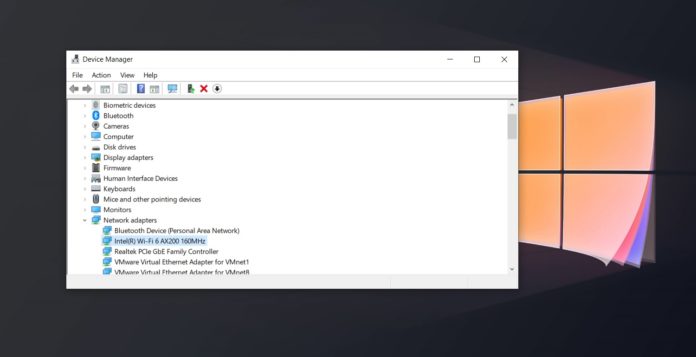 If drivers become corrupted or out of date, problems can arise, especially after Windows 10 feature updates. This could lead to crashes and stability issues because driver is a piece of software that allows Windows 10 components to work together and be recognised by peripheral.
Intel is now rolling out a new wireless driver update for Windows 10 to fix system crashes and improve performance of your system as well as the wireless connection.
Intel Wi-Fi driver version 21.120.0 update was released this week, but it won't immediately show up for everyone; Intel is also taking its usual gradual approach to rolling out the updated driver.
Based on the feedback from users, Intel will throttle the release of Wi-Fi driver version 21.120.0, 20.70.18.2 or 19.51.30.1. Also, it is worth noting that this update is being rolled out to select wireless adapters only, such as AX-20x. Here's the complete list of the supported adapters:
Wireless-AC 95602
Wireless-AC 94622
Wireless-AC 94612
Wi-Fi 6 (Gig+) Desktop Kit2
Wi-Fi 6 AX201
Wi-Fi 6 AX200
Wireless-AC 92602
Wireless 7265 (Rev D) Family
Dual-Band Wireless-AC 82652
Dual Band Wireless-AC 82602
Dual Band Wireless-AC 3168
Dual Band Wireless-AC 3165
The best way to check your wireless adapter model is to use Microsoft's built-in tool, Device Manager.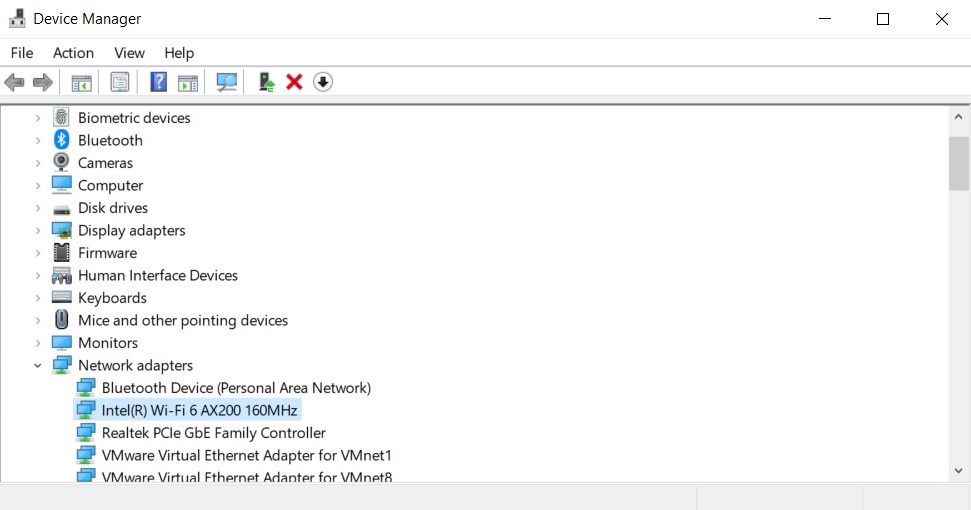 Go to Windows Search and look for 'Device Manager', and then click on the first result. In Device Manager, scroll down to "Network adapters" and click on it to expand the pane and view the installed adapter.
What's new in Intel wireless driver v21.120.0
As we mentioned at the outset, Intel has fixed several bugs with this update, including an issue that could crash your device with Blue Screen of Death (BSOD) when you reboot Windows.
Likewise, Intel has also fixed BSOD caused by the Intel wireless driver itself. Here's the full list of fixes and improvements included in this release:
BSOD caused by the Intel wireless driver.
BSOD when you play games and enable Windows 10's mobile hotspot.
BSOD when you reboot your device.
BSOD on systems with Modern Standby.
Fixes an issue where your device may fail to reconnect to the Access Point.
Fixes an issue where wireless LAN may fail on some systems.
Fixes random network disconnection certain hardware and software configurations.
Reduced performance when you resume the device from Sleep mode on certain configurations.
Wi-Fi network might disconnect when the system is idle or when you're streaming videos at 2.4 GHz wireless connection.
General fixes, security fixes, and other improvements for enterprise customers.
How to get the September 2020 driver update
Like Microsoft, Intel also appears to be taking the gradual approach for the rollout of the driver update.
In other words, this driver is being offered in stages to an increasing number of users beginning with those whose devices Intel believes are the most likely to be compatible.
Also, it's important to understand that you should not force driver updates manually if your device is already functioning smoothly. For those interested, you check for updates with Intel's driver & support tool.