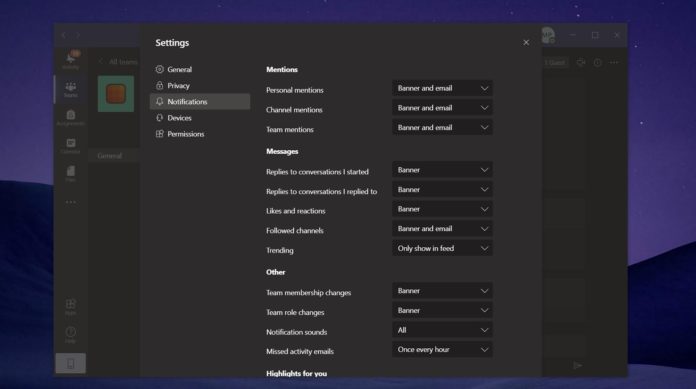 As per several reports from users across the world, Microsoft Teams users have received a weird notification from the company's app. The alert is titled "Microsoft Teams FCM" and content is simply "Test notification!".
Microsoft sent out this suspicious-looking notification to Teams users on Thursday morning, leading them to believe that Microsoft Teams is broken or down. We understand that these notifications could be linked to a bug in Google's Firebase platform and Microsoft is testing the service using these alerts.
The notification, as reported by several users on Twitter and other social media platforms, just reads "FCM Messages" with "test notification" right below it.
"Testing notification from Microsoft to investigate the problem," another notification reads.
"It was sent to a "fcm_fallback_notification_channel" and the icon for the notification was not the normal teams icon but a sold circle," one user noted on Reddit.

Tapping on the notification doesn't seem to do anything beyond closing the alert popup, which appeared on mobile devices. For now, these notifications appear to be harmless and you can safely ignore them.
What is "FCM Messages" notification in Microsoft Teams?
FCM stands for Firebase Cloud Messaging (FCM), a Google-owned service, which many of Google's apps and Microsoft apps use to deliver notifications on mobile devices.
Last week, a vulnerability was discovered in Firebase Cloud Messaging (FCM), which allowed attackers to exploit FCM keys stored in APK files.
It appears that Microsoft sent users a notification while trying to test the FCM service after Google patched the vulnerability. The mass "Microsoft Teams FCM Messages" messages are likely tied to recent events around Google's Firebase Cloud Messaging (FCM)
Following that, Microsoft released an official statement through Office 365 dashboard, which states, "Some users may receive unexpected Test notifications on their mobile devices".
"We're investigating an issue where users may receive text notifications on their mobile devices," Microsoft said.
Update 1: Microsoft's investigation has determined that this issue affects Android users specifically, and they're working on a fix. For now, users are recommended to dismiss these notifications without interacting with them.
Update 2: Microsoft has finally isolated the source of the issue and applied a fix. Microsoft has already stopped sending these notifications to Android users.