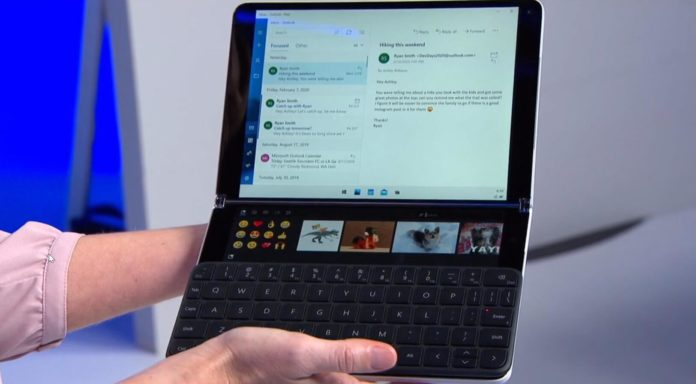 We've been reporting that Microsoft plans to bring some of Windows 10X's features and improvements to the traditional version of Windows 10 after the company shifted the focus away from dual-screen hardware.
In addition to a new Start Menu, Action Center and faster Windows Updates, Windows 10X also introduces 'Wonder Bar'. Wonder Bar is a unique UI that will pop up on dual-screen hardware when a keyboard is attached to one of the screens, and it will allow you to interact with your content.
Windows 10X's Wonder Bar comes with your clipboard history, emojis, and ability to offload some of the UI functionality of the UWP apps to the Wonder Bar layout.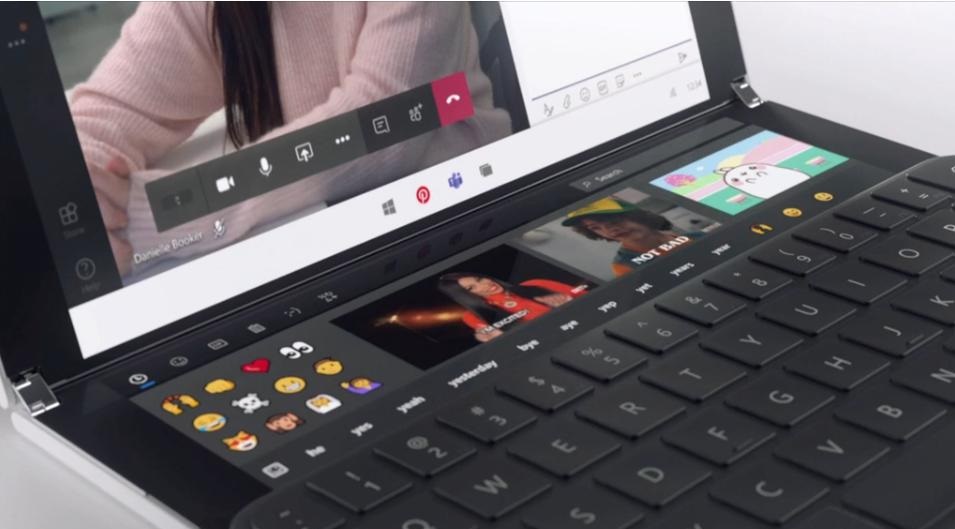 Last week, images of a Microsoft keyboard leaked online with a button to bring up the Emoji Panel and Wonder Bar. The keyboard looks a lot like Microsoft's Surface Keyboard and it has a new Emoji icon that will launch the Wonder Bar on Windows 10.
Microsoft has previously teased the Wonder Bar with the same icon spotted on this leaked keyboard.
This leaked image of the keyboard suggests that Windows 10X's Wonder Bar is also coming to Windows 10 and it's nearly ready for testing, according to the sources familiar with the development.

Microsoft sleuths and watchers also believe that Windows 10 could be getting that Wonder Bar experience soon.
"That's actually the [Wonder Bar] key, same icon you can see on 10X and the new upcoming touch keyboard in build 20185 and higher, behind a velocity flag. I don't think it's purely emoji, it will probably launch the [Wonder Bar]," according to Gustave M, a well-known Microsoft watcher and leaker.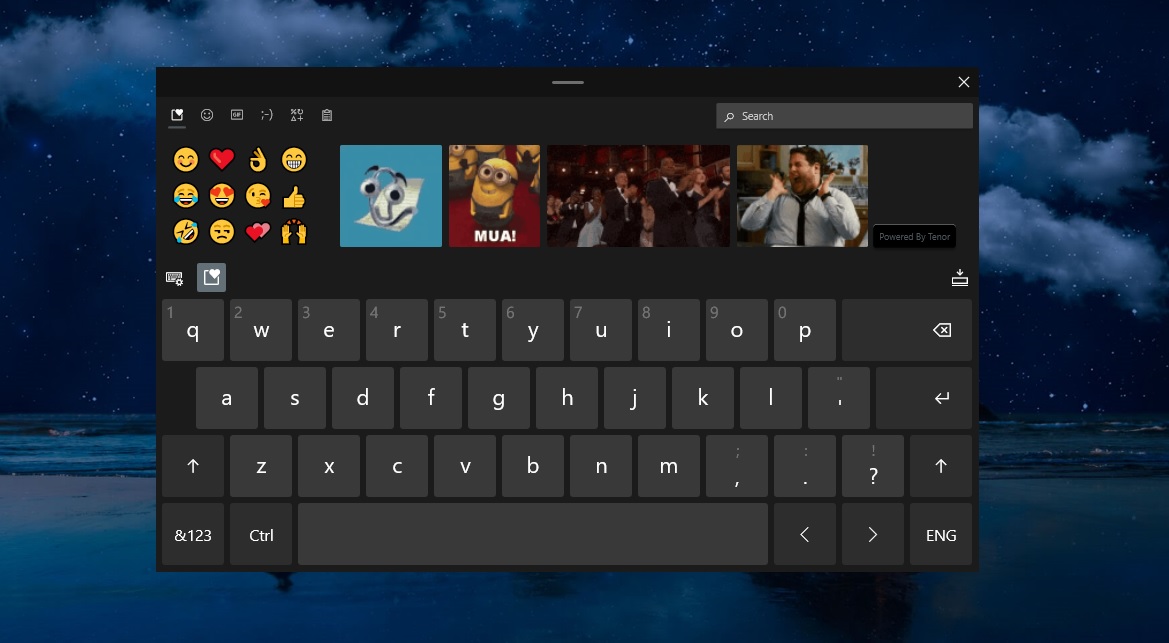 On a dual-screen device, Wonder Bar is located above the virtual keyboard and is actually large enough to offer a virtual trackpad, mini video playback, and access to some of the UI functionality of Windows 10 apps.
This kind of reminds us of the Asus ZenBook Pro Duo and Apple's Touch Bar.
Wonder Bar will be available for devices with touchscreen-only and there should be a wide range of software developers that will embrace it if and when it comes to Windows 10.