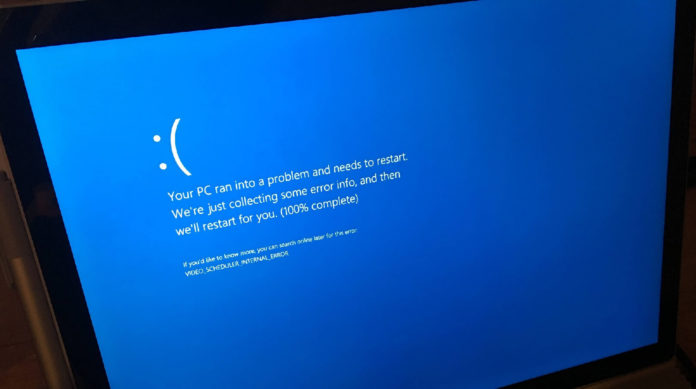 Windows as a Service is updated frequently with fixes and improvements. On August 11, Microsoft published the latest batch of monthly security updates for Windows 10 version 1909, version 1903, and version 2004.
Users are now reporting that the Windows 10's August 2020 cumulative updates fail with an uninformative error message of some variety. Windows 10 KB4565351 and KB4566782 are causing installation problems for users whose machines run the November 2019 Update (1909) and May 2020 Update (version 2004).
When installing Windows 10 KB4565351 (v1909) and KB4566782 (v2004), users are saying that they are being greeted with unhelpful error messages, including 0x800f0988, 0x800f081f, and 0x800f08a.
"There were some problems installing updates, but we'll try again later. If you keep seeing this and want to search the web or contact support for information, this may help: (0x800f081f)," one of the error messages reads.
Windows 10 KB4566782 installation issues
The installation issue appears to be hitting both Windows 10 KB4566782 (version 2004) and KB4565351 (version 1909/1903). The most-reported error code is 0x800f081f and it could be related to missing files in the WinSXS folder that stores different copies of DLL and system files.
"Can not install KB4566782 on two completely separate computers, one at work, one at the office. It restarts, keeps rotating on a black screen and eventually unable to be installed when you reboot," one user noted on Twitter. The issue has also been reported by users on Microsoft's community forum, Reddit, and Feedback Hub.
While there's no official workaround, you can try manually downloading and installing the cumulative update from the Microsoft Update Catalog. This could allow you to install the updates when the automatic installation is failing.
To fix Windows Update error code 0x800f081f, manually install the patch by following these steps:
Open the Microsoft Update Catalog website.
Enter the update package number into the search bar.
Highlight the correct version that's compatible with your PC.
Click 'Download' next to the update package.
Click on .msu link to download it.
Double-click on .msu file to apply the update.
Reboot.
Alternatively, you can pause the update that caused the installation in the first place. This can be found by going to Settings -> Update and Security -> Windows Update -> Pause updates.
Apparently, this doesn't seem to have worked for everyone and people are still failing to install Windows 10 August 2020 cumulative updates. If nothing works for you, it might be better to wait until Microsoft refreshes the update package on Windows Update.
Other problems
It's worth noting that Windows 10 KB4565351 is also breaking audio for some users and there are reports of Blue Screen of Death with "SYSTEM THREAD UNHANDLED EXCEPTION" error on Feedback Hub.
In a Reddit post, one user noted that KB4565351 trashed the audio drivers with "no audio output is enabled" error. Likewise, another user observed that the sound stops coming from their USB headphones when the update is applied.