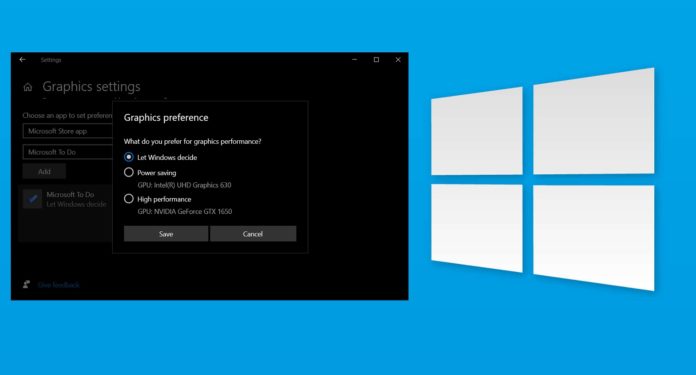 Microsoft is rolling out Windows 10 Build 20190 to the testers in the Dev Channel (Fast Ring) and it includes some interesting changes on the GPU front, as well as improved post-update experience.
Windows 10 Build 20190 comes with some work on graphics settings in Windows 10. As part of the new preview update, users will be given more control over specifying the default high-performance GPU. In addition, Microsoft will also allow you to configure GPUs on a per-app basis.
For example, if you have multiple high-performance GPUs, you can now select the GPUs that should be used. You'll be able to configure the GPUs from the Settings > System > Display > Graphics or Settings > Gaming > Graphics.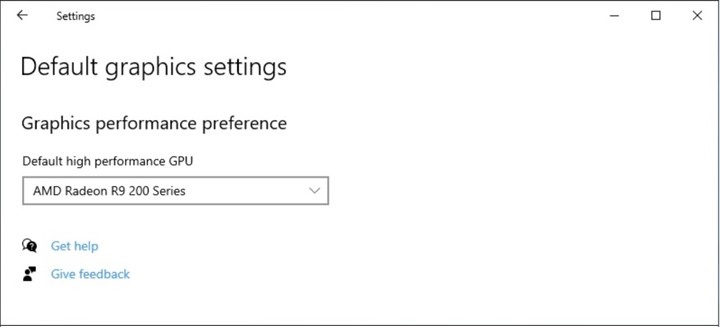 By default, performance-intensive apps will use the GPU that you have specified on the Settings page.
Windows has always allowed users to choose between integrated and dedicated graphics for any given app. Starting with Build 20190, there's a new option called "Specific GPU", which allows you to specify exactly which GPU you want the app to use.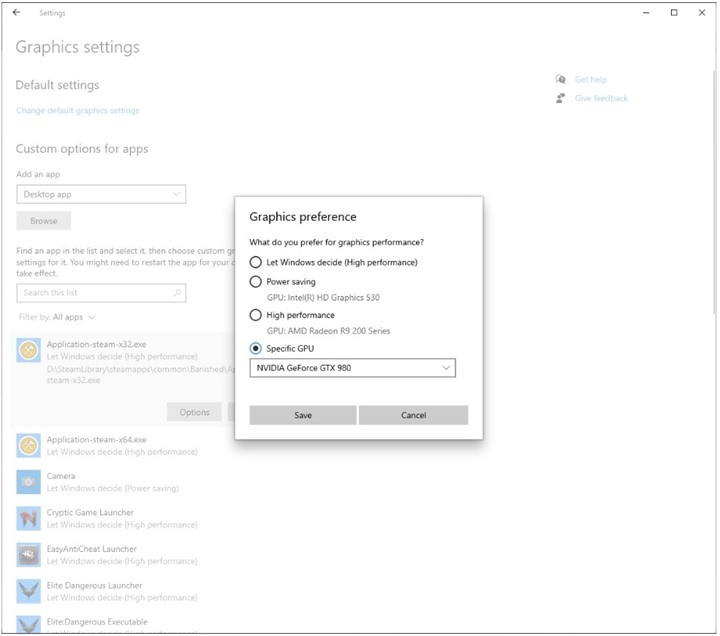 This feature will be particularly useful for desktop users who can choose between two or three GPUs for performance or battery longevity with any given app or game.
On the same page, you'll find a list of apps and the GPU preference can be changed if you wish. For example, you can run Google Chrome on Intel GPU, mid-core games on a more powerful Nvidia/AMD GPU, and Photoshop on the most powerful GPU.
If an application isn't on the list, there's a facility to add it.
Post-update experience
Microsoft is also working on a new post-update experience where Windows will automatically highlight some of the most recent new OS features after you apply a feature update.
This new post-update experience can be turned off by unchecking the "Show me the Windows welcome experience" checkbox in Settings.
Microsoft is currently testing these improvements in preview builds and there's no release date for the general public yet.