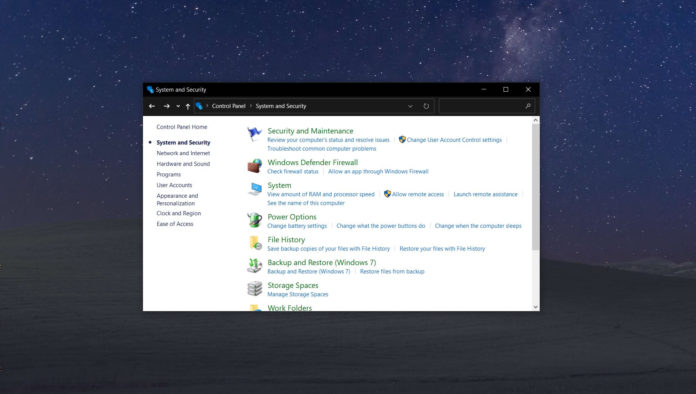 It's been over eight years since Microsoft first released the Settings interface with Windows 8 and Windows 10 still includes the traditional Control Panel. When Windows 10 was announced, Microsoft said it plans to include the Control Panel until the Settings app is developed and streamlined with all options.
With Windows 8, Microsoft pushed a Settings app with basic options to customize the OS and set up the device, while keeping Control Panel separate for those looking for advanced features.
On Windows 8, Settings interface was extremely basic, but over the past few years, Settings has slowly become more functional and stable on Windows 10.
While Control Panel still continues to be a part of Windows 10, Microsoft is planning to kill off the famous System applet of the Control Panel.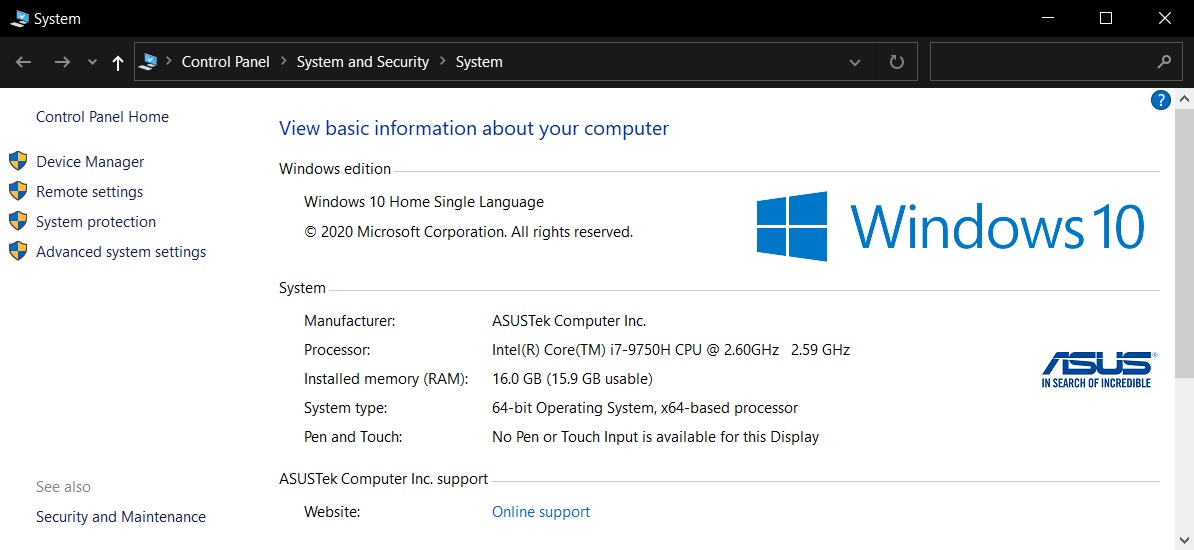 Control Panel is packed with applets that allow you to configure and control the operating system. The System applet of Control Panel provides a quick way to get information about your system, including the processor, memory, manufacturer, system type, and more.
In Windows 10 Build 20161, which was shipped to the testers with a new Start Menu, Microsoft has started redirecting Control Panel's System page to the Settings' About page which is located under Settings > System > About.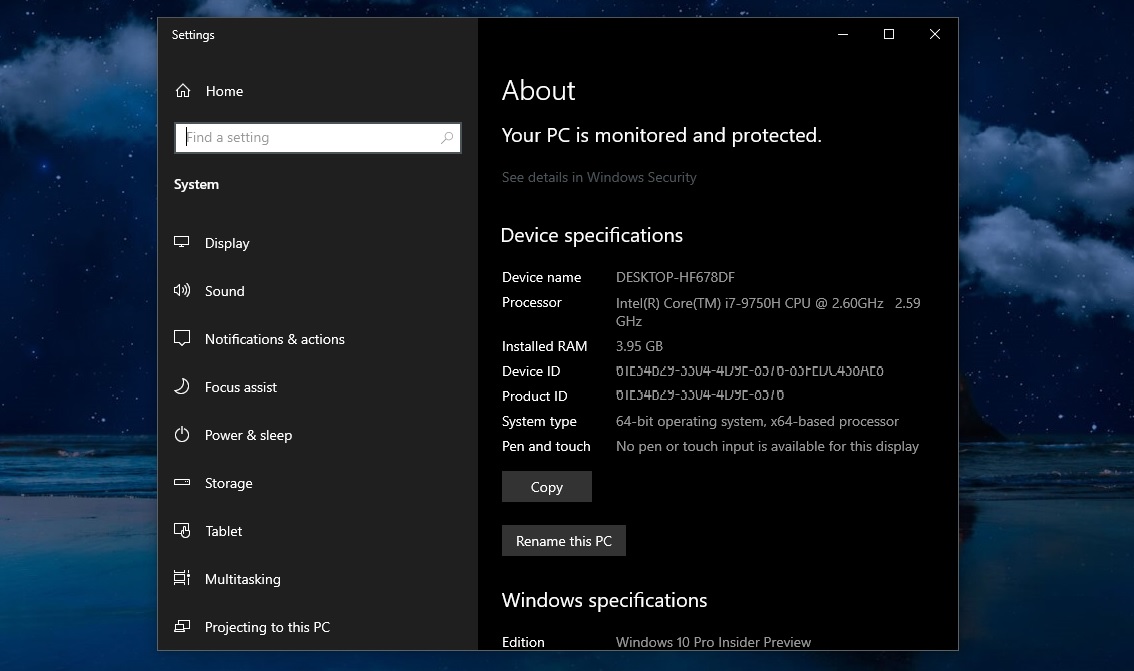 Links within the Control Panel and Windows Search that would open the System Information page in Control Panel will now direct you to the About page of the Settings.
Microsoft is also making the system information copyable in the Settings > System > About. If you click on the 'Copy' button, you'll be able to copy the device name, processor, memory, device ID, product ID, system type, and pen/touch information.
Control Panel migration plans
The new preview update of Windows 10 suggests that Microsoft is currently looking to improve the Settings app before killing off the Control Panel entirely.
Microsoft does not plan to bury Control Panel anytime soon but there are plans to "bring Settings closer to Control Panel". There are several functions that Microsoft needs to move to Settings before it sunsets the Control Panel. For instance, Settings app does not have a replacement page for "Additional Power Settings", which still opens the Control Panel.
It's also worth noting that the migration isn't going to be a near-term change. The Control migration will take place gradually and pages will be redirected when the Settings interface is feature complete.
"If you rely on settings that only exist in Control Panel today, please file feedback and let us know what those settings are," Brandon LeBlanc, Sr. Program Manager for Windows Insider, noted in a blog post.
Control Panel will remain accessible on Windows 10 in 2021.