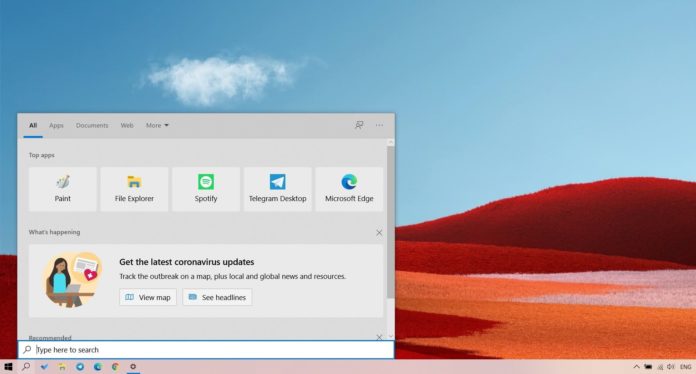 Over the weekend, a new Weather tile for the Windows Search home screen was spotted in Insider builds by users. Now, Microsoft is rolling out a server-side update for Windows Search and it enables the new Weather tile for everyone including the non-Insiders.
The Weather tile capability is rolling out through a server-side update and it shows up in Windows 10 version 1903 or newer.
The small Weather tile in the Windows Search UI shows the current weather conditions and temperature based on your location and privacy settings. It has the ability to play animations so you can see if the rain is coming or going and there's support for lightning animation as well.
Microsoft has removed two apps listing in Search UI to make space for the weather information, which is displayed in the top left corner.

If you click on the Weather tile, Windows Search launches the built-in Weather app on Windows 10 where you can change the location, unit of temperature and access additional information.
It's worth noting that the Weather tile will only show up in Windows Search UI when the default Weather app is installed and location access is enabled in privacy settings. To enable location service, head to Settings > Privacy.
Apparently, you can uninstall the Weather app and disable location access to hide the Weather tile in Windows Search.
As mentioned above, this capability is rolling out via a server-side update and it will show up in the coming days. If you don't see it right now, you can refresh the Windows Search page by restarting Search process in Task Manager or you can also reboot your system.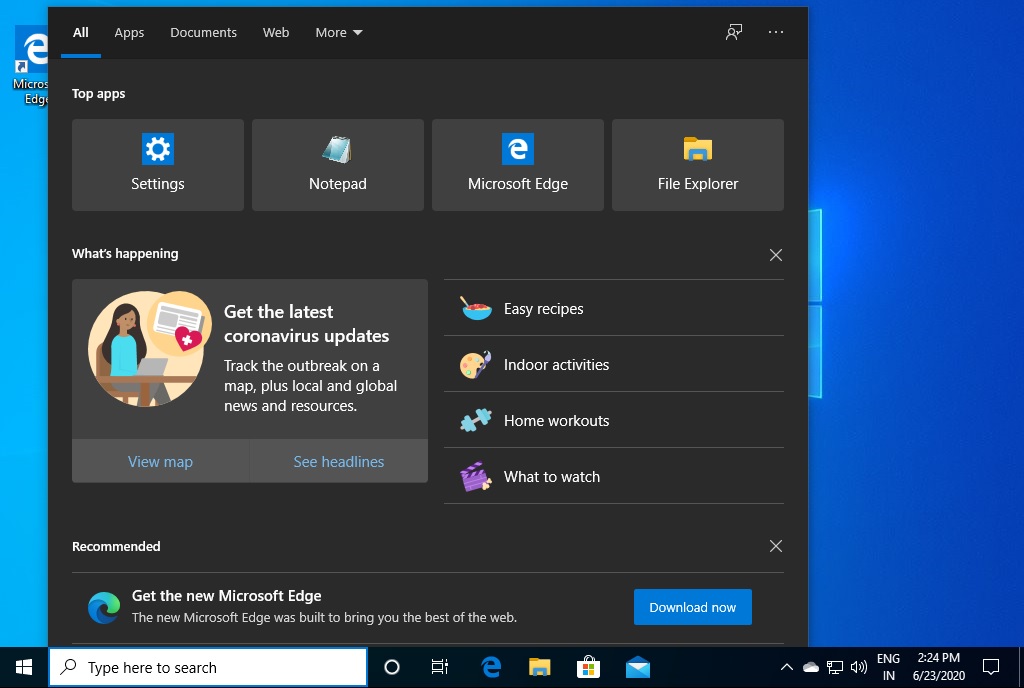 In addition to Weather tile, Microsoft has also started to display a list of recommended or popular web searches in Search, and all it does is link you to Bing search pages for additional information about the topic such as recipes.