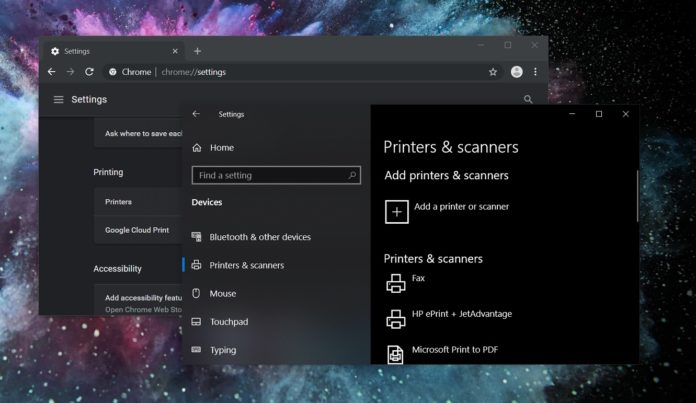 Over the past few months, Windows 10 updates have caused serious issues for some people, and it seems like the company has released yet another disastrous patch – KB4560960 and KB4557957.
The June 2020 cumulative update was supposed to be an important patch for people running the two most recent versions Windows 10, but it appears to have introduced new bugs on some configurations.
Both Windows 10 November 2019 Update and Windows 10 May 2020 Update recently had a patch issued to fix critical and important security problems. At the time of its release, we noted that Microsoft is not aware of any issues and we were wondering what it might break – and now we have more details.
KB4557957 for Windows 10 version 2004 and KB4560960 for Windows 10 version 1909 are breaking down printers. This is according to several posts on Reddit, Microsoft's Answers website, and other forums.
"Has anyone had issues today with printing and the latest Windows update? We're seeing problems with Ricoh printers that were previously stable. Changing the print driver seems to help but that's going to be a pain if I have to roll it out to too many clients," one user noted.
Windows 10 KB4560960 printer issues
In the same thread, other users also confirmed that this appears to be an issue with both KB4557957 and KB4560960 for Windows 10.
"After this update, documents in my printing queue appeared for a second then disappeared. Uninstalling this update immediately fixed the problem," another user wrote in Microsoft's forum.
The issue is that Windows 10 KB4557957 / KB4560960 updates are seemingly causing major problems mainly for Ricoh printers, but with some other brands too including Brother and Canon. Particularly, users have noted issues when printing their documents and the stability of the connection is also affected.
A network technician claimed that PCL5 driver does not work with Windows 10 after installing the update and driver age does not matter. Things might improve if you install the newest version of PCL6 "universal driver", but as one user notes, this is not a realistic approach for businesses to service hundreds of devices.
The updates appear to be a complete nightmare for those with printers, which could be costly one in terms of the company's reputation as the bug is also hitting businesses and organizations using Windows 10.
Fortunately, Microsoft is aware of the reports and the company is already working on fix, which could be deployed soon, according to a post published by Microsoft's independent community advisor.
Everything goes back to normal after uninstalling the cumulative update, which you can do by following these steps:
Open Settings.
Navigate Update & Security > Windows Update.
Click on 'View update history' link.
Select on 'Uninstall update' option.
In the Control Panel, select the KB to highlight it.
Click on 'Uninstall' after highlighting the update package.
Reboot your system when asked.
If you're unable to uninstall the update via Windows Settings, you can always remove it using Command Prompt. First, open Command Prompt with admin rights and run the following command after replacing the [id] with the KB (update) number.
Use the : wusa /uninstall /kb:[id] /quiet /promptrestart
For example, if you want to uninstall KB4560960, run the following command in Command Prompt:
wusa /uninstall /KB:4560960 /quiet /promptrestart
Block the patch with Troubleshooter
You'll also need to block the update from getting installed again. To block June 2020 patch from being downloaded and installed again on your system, you would need to follow these steps:
Download "Show or hide updates" troubleshooter app from Microsoft's support document.
Run the application.
Click on 'Next' and allow troubleshooter to check for updates.
Select the update and block it.
If you don't see the update listed in the troubleshooter, close the program and head to the Settings app, and check for updates again.
When the update shows up in Windows Update, open troubleshooter and manually select the patch that you want to block Windows from automatically installing again.
Other problems
Users are also reporting other problems after recent Windows 10 cumulative updates. One user noted that the update removed their documents, files, background image and the settings.
"My current system, files and data are nowhere to be found," a user wrote.
Some are encountering another bug where the micro-HDMI port stops working and Windows doesn't recognize the second monitor.
If you have installed the cumulative update and are experiencing problems, then the best way to fix them is to uninstall the patch by following the steps outlined above.