If you have a Windows 10 device and Android phone, Microsoft's Your Phone app can prove to be pretty useful. With Your Phone app, you can integrate your desktop and your phone to call people, view photos stored in internal storage, message people, see notifications, and more.
Your Phone app is constantly updated by Microsoft with new features and improvements to make it more seamless. Microsoft is now rolling out yet another update for Your Phone app that adds support for controlling Android phone's music playback right from Windows 10.
With Your Phone app on Windows 10, you can now control music streaming from your phone. The app currently supports streaming services like Spotify and YouTube Music, and you can also control the locally downloaded music when you play the audio in a supported music app.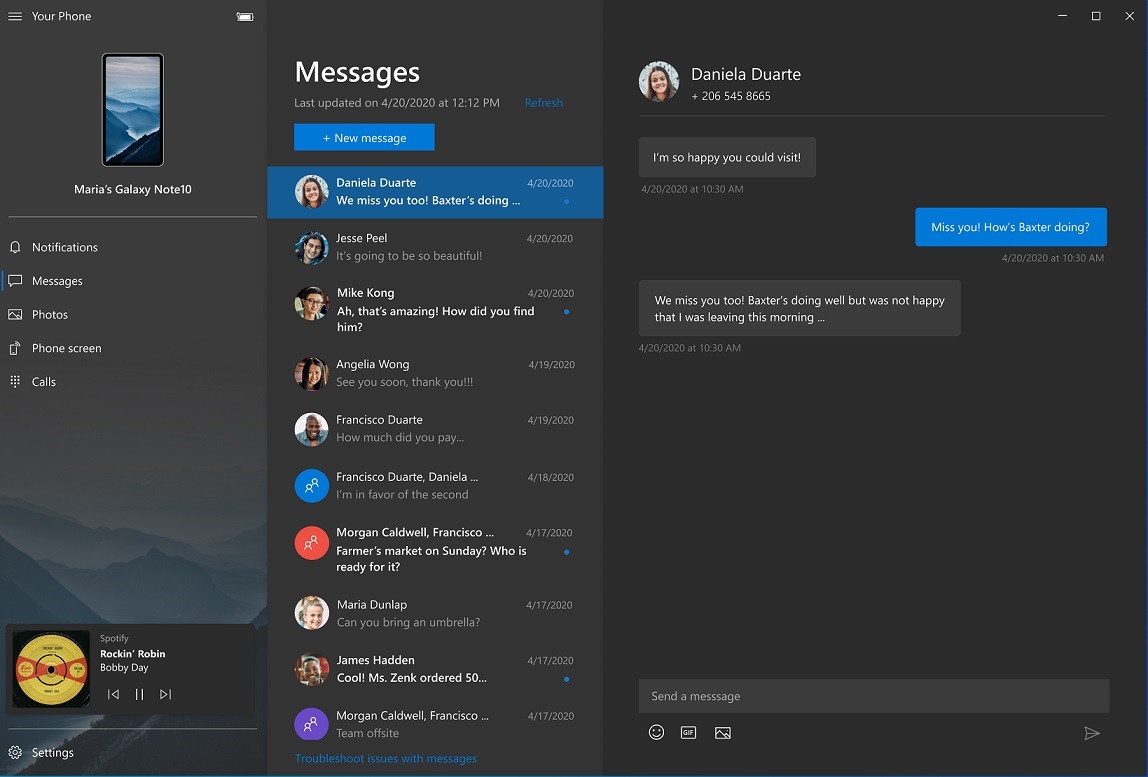 As you can see in the above screenshots, basic information including tracks, titles, and album are also displayed and they're synced between your PC and your phone.
You can also pause and resume music, and skip tracks. Microsoft has also included an option to change the music source right from the Your Phone app by clicking on the dropdown menu.
Microsoft is rolling out the feature to devices running Windows 10 October 2018 Update or later. You'll need an Android Phone running Android 7.0 or later, and an app that supports music controls.
At the moment, YouTube video controls are not supported by Microsoft's app, but you can use YouTube Music, Spotify, Apple Music and other music players to sync the playback with your PC.
It's also worth noting that you'll need to enable notifications support for music player such as YouTube Music since Microsoft will be using Android notifications to sync and display music playback.
Microsoft's update for the Your Phone app is currently rolling out, and it will take a few days to show up on your device.