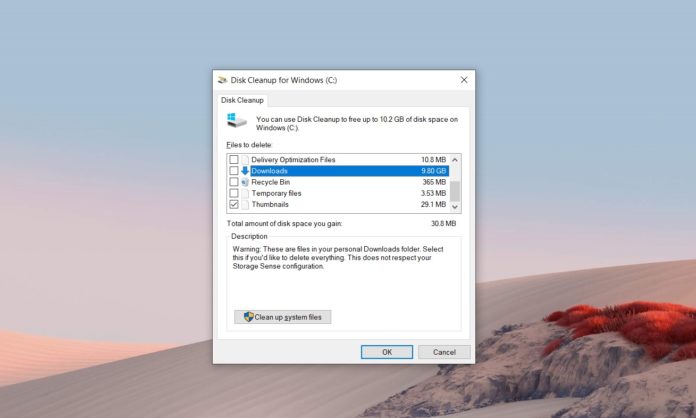 With October 2018 Update, Microsoft made a change to the Disk Cleanup tool that can potentially clear out important files. The October 2018 Update added the option to clean out your Downloads folder with Disk Cleanup tool and some users complained that they accidentally deleted their data.
The option isn't selected by default and users have to manually opt-in by checking the box and only then Disk Cleanup would purge the Downloads folder. However, inexperienced users checked all available boxes and accidentally removed the files that they wanted to keep.
Previously, you would need to carefully examine the boxes and which ones are ticked to make sure that you haven't selected Downloads.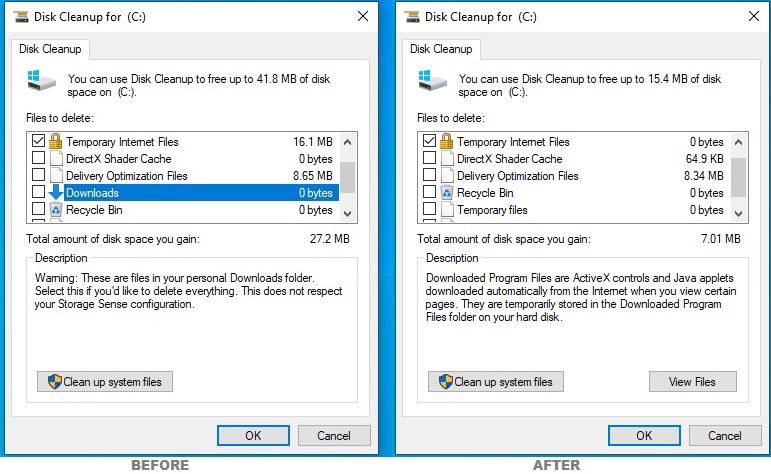 Starting with Windows 10 May 2020 Update (version 2004), Disk Cleanup tool will no longer empty your Downloads folder.
The May 2020 Update has removed the option of 'Downloads' from the Disk Cleanup tool and Microsoft says that it has made the change as a result of feedback from users.
It's also worth pointing out that Microsoft hasn't removed Downloads folder option in Windows 10's Storage Sense, which is a built-in storage management feature that aims to help you free up up your storage and better manage your drive space.
If you want to free up your downloads folder, head to the Settings app > System > Storage and click on 'Temporary files'. In the next screen, select the 'Downloads' folder and click on 'Remove files'.
If you're worried about losing your useful files, you should back up your data to OneDrive so you're prepared in case the worst happens.
As we highlighted above, Microsoft has made these changes with May 2020 Update for Windows 10, which is being rolled out in phases and it appears to be blocked from installing on incompatible hardware including Surface products.
Storage Sense to get better with 20H2 update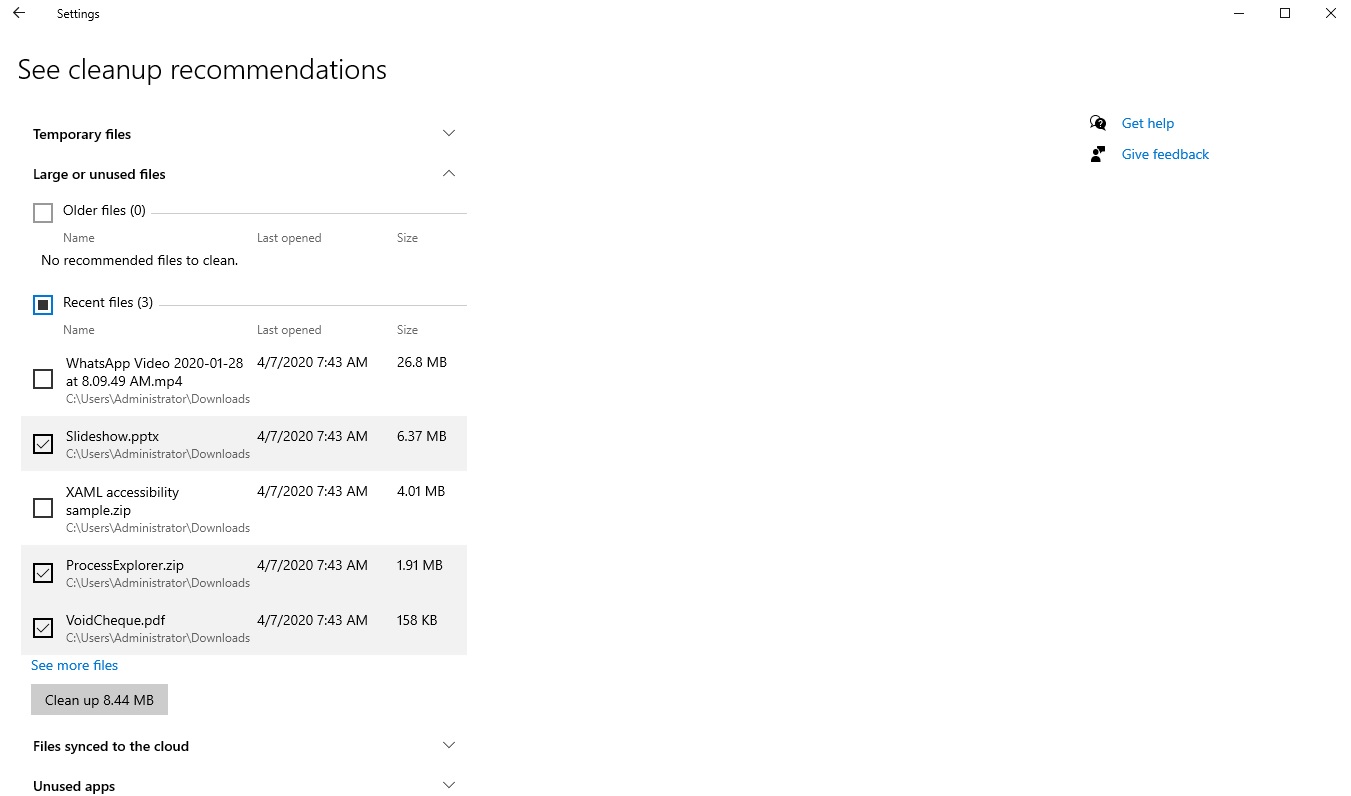 With Windows 10 20H2 update, which is expected to release later this year, Microsoft is also planning to introduce 'cleanup recommendations' in Storage Sense to help you remove your recent, large or unused files.