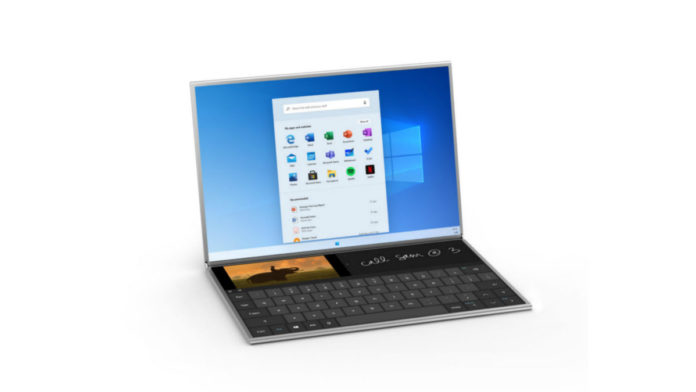 Windows 10X is not just yet another version of Windows 10. It feels like a tablet OS mixed with phone features and the new OS will supplement Windows 10, not replace it. The modular operating system offers a lightweight experience but there are potential performance penalties for virtualized sandboxed apps and long-term users will grumble about it.
Win32, UWP and PWA-based apps run within their own Container on Windows 10X to protect the OS from potential malware and performance issues.
A Container is essentially a virtual machine with higher integration, lower latency, access to more resources of the machine, dedicated kernel, drivers, and registry.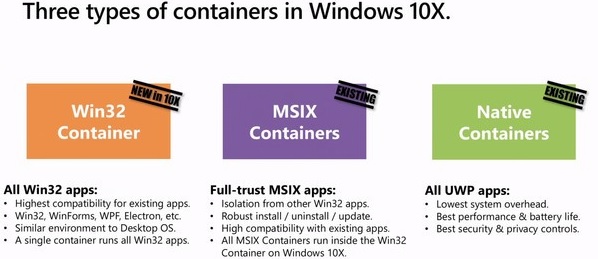 Unlike a traditional virtual machine, Windows 10's Container offers greater overall performance and the whole thing shuts down when you close Win32 apps to preserve battery.
Win32 Container adds support for legacy and new Win32 code. Inside the Win32 Container, you'll be able to run all your apps including the system utilities, web browsers, and even old games.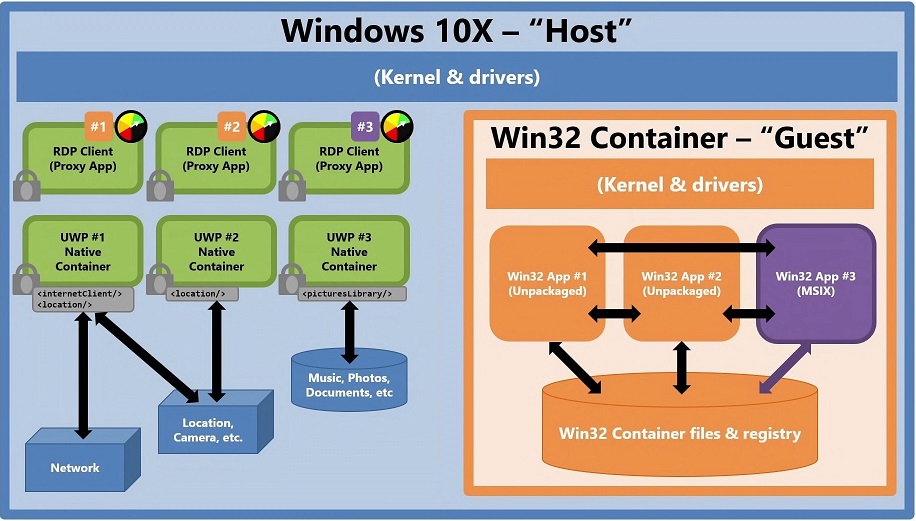 While Win32 apps support is one of the most fascinating parts of Windows 10X, it appears that Microsoft has run into new problems, according to sources.
According to sources familiar with the development, Microsoft is struggling with the performance of Win32 apps when virtualized on 10X and compatibility levels are still not great.
Win32 apps in the container, which are allowed to have a background presence within the Windows 10X operating system, are unable to send a notification when they're minimized.
There are many other performance-related issues with desktop apps when they're virtualized in the Container.
It's worth noting that not all legacy apps have performed badly when virtualized on 10X, but there are some apps struggling in the container for basic features including screen sharing.
The apps which rely on system tray are no longer supported and such apps will have to move elsewhere if Microsoft doesn't improve the Win32 Container. Likewise, you won't be able to use apps, add-ins or namespace extensions to modify File Explorer experience.
Another limitation will prevent Win32 applications from applying keyboard, mouse and window hooks (customization).
The good news is that Microsoft won't release a half-baked operating system like Windows RT or Windows 10 Mobile. Microsoft has already delayed Windows 10X into 2021 and Microsoft plans to improve container performance and deliver the promised features for the new modern operating system.
Microsoft's solution has a long way to go and the company is trying to improve the container so normal users would accept it.