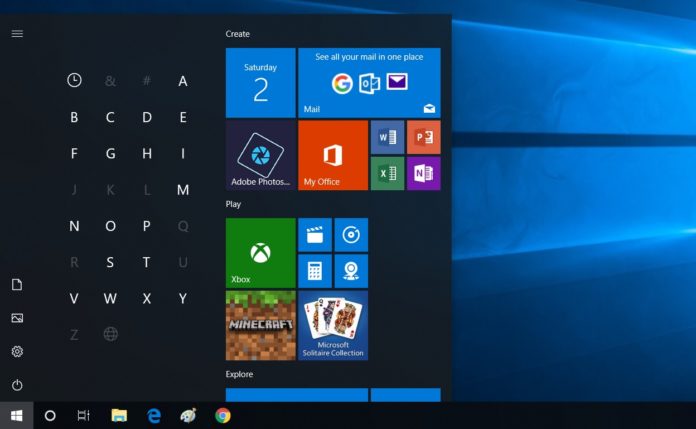 Windows 10 operating system can run on both 32-bit and 64-bit processor architectures. A 64-bit processor is more capable than a 32-bit processor and it handles more data at once, which is why modern PCs are shipped with a 64-bit version of Windows 10.
If you have a computer running the 32-bit version of Windows 10, you can switch to the 64-bit version as long as you have a compatible processor.
With an increase in the availability of 64-bit processors and demand of Windows 10 64-bit version, Microsoft is beginning to phase out 32-bit support for future devices. In an update to minimum hardware requirements, Microsoft revealed that it won't offer Windows 10 May 2020 Update to OEMs for their 32-bit machines.
"Beginning with Windows 10, version 2004, all new Windows 10 systems will be required to use 64-bit builds and Microsoft will no longer release 32-bit builds for OEM distribution," the company noted.
Windows 10 May 2020 Update could potentially be the first step in ridding us of 32-bit operating systems and apps. Microsoft says that it will still support users with the 32-bit version of the OS and both security and feature updates will be delivered on 32-bit systems.
"Microsoft remains committed to providing feature and security updates on these devices, including continued 32-bit media availability in non-OEM channels to support various upgrade installation scenarios," the company added.
As we highlighted above, most new devices are released with the 64-bit version of Windows 10. All modern processors are also 64-bit based and the system is capable of storing more computational values and memory addresses than the 32-bit based CPU.
If you're using older hardware, this move likely isn't much of a concern, at least for now.
The update arrives in the last week of May
Windows 10's May 2020 Update (version 2004) is poised to begin rolling out in the last week of May. While we don't know the official date for when the May 2020 Update will roll out, the company has confirmed a three-day launch window.
Based on a schedule highlighted by Microsoft, the next feature update could be delivered on May 26, May 27, or May 28.
The rollout schedule aligns with a rumour which suggests that Windows 10 version 2004 will arrive on May 28.