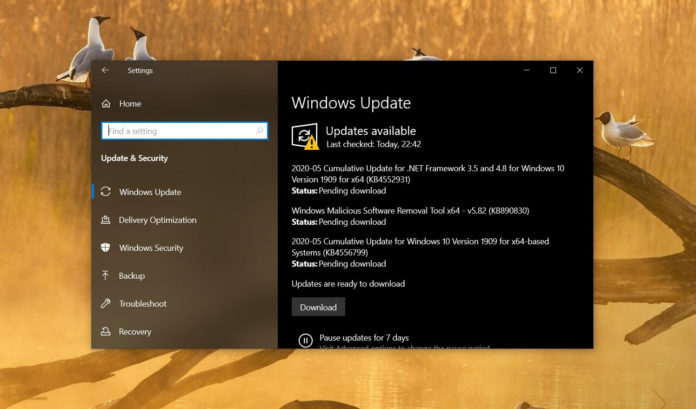 Microsoft's latest patch is now rolling out to consumers and direct download links for Windows 10 KB4556799 offline installers are also available.
Like previous Patch Tuesday releases, this Windows 10 update doesn't contain any new features. Rather, the focus is on security, reliability improvements and fixes across the board.
Microsoft says that Windows 10 KB4556799 comes with multiple improvements and security fixes for version 1909 and 1903 of the operating system. This month, Microsoft has also shipped a fix for multiple security vulnerabilities.
Windows 10 Build 18363.836 will improve security when using Microsoft Xbox, Microsoft Office products, Internet Explorer, Microsoft Edge and when Windows performs basic operations.
While Windows 10 cumulative updates are downloaded automatically, you can also manually trigger the process by checking for updates. You can download Windows 10 Build 18363.836 by checking for updates in the Windows Update section of the Settings. As usual, the patch can be installed from the Update Catalog as well.
Download Links for Windows 10 KB4556799
Windows 10 KB4556799 Direct Download Links: 64-bit and 32-bit (x86).
Windows 10 KB4556799 (Build 18363.815) Full Changelog
In this release, Microsoft has included important security patches for Internet Explorer, Microsoft Edge, Windows Cryptography, Windows Input and Composition, Windows Fundamental, Windows Kernel, Microsoft Graphics Component, Windows Linux, Windows Update Stack, and other core components.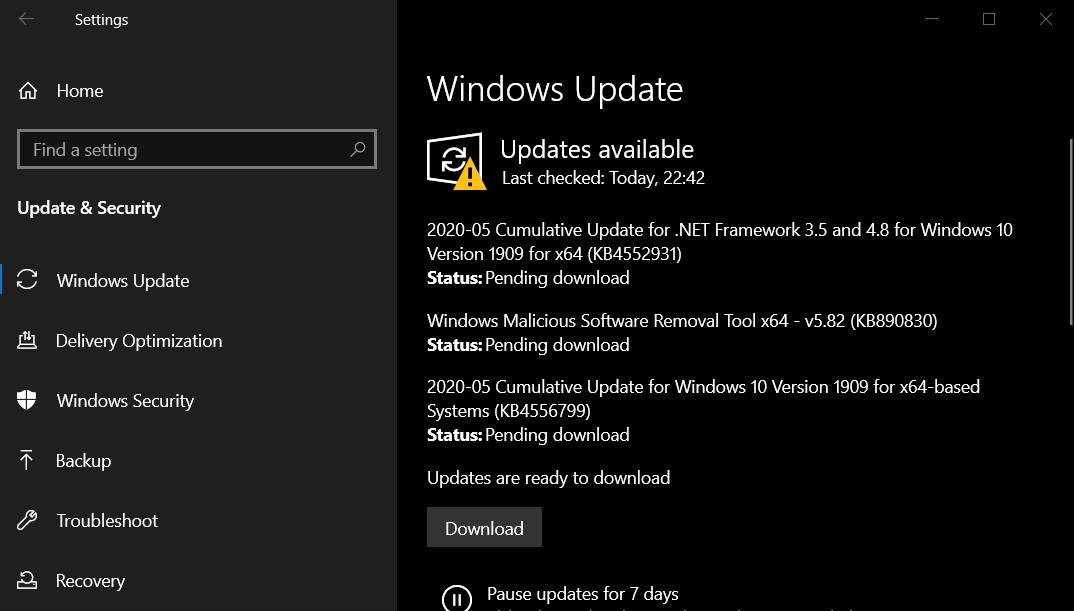 According to Microsoft, there are security improvements for the following features in this release:
Microsoft Xbox.
Usernames and passwords.
Mouse, keyboard and stylus.
Storing and managing files.
Windows Optional Updates are now paused
Microsoft today confirmed that the company has paused all Windows 10 optional updates in May.
As more people are from home, it's important that their Windows devices continue to be reliable and the tech giant is pausing optional updates, which are released in the third or fourth week of the month, to make sure any unnecessary updates do not affect users.
Microsoft once again clarified that it will continue to deliver Patch Tuesday updates, which means that only optional updates are paused. These changes are now live, but it's not yet clear when the Redmond firm plans to resume rollout of Windows optional updates.
It's worth noting that Microsoft's new move affects all supported versions of Windows 10 including version 1809, 1903 and 1909.