Microsoft is eager to tie your Windows 10 to your smartphone. With a new update to its Your Phone app, Microsoft says you can finally control music playing on your Android-powered phone directly from your computer. The 'Your Phone' app now allows you to get your media controls from your phone right on your PC.
The Your Phone app was announced with Windows 10 October 2018 Update and it allows easy sharing of photos, calls and files between a smartphone and your PC. Your Phone app originally allowed users to send web pages from a phone to the PC, where users can open the web page immediately in the browser for later use.
Microsoft says it's working on yet another new feature for Your Phone app, which could enable the app to show what music is playing on Android 7+ phone.
Additionally, you will have the ability to play, pause or skip songs, and view the album. As per Microsoft, the feature supports both music and audio apps on Android and your tracks will remain in sync between your phone and PC.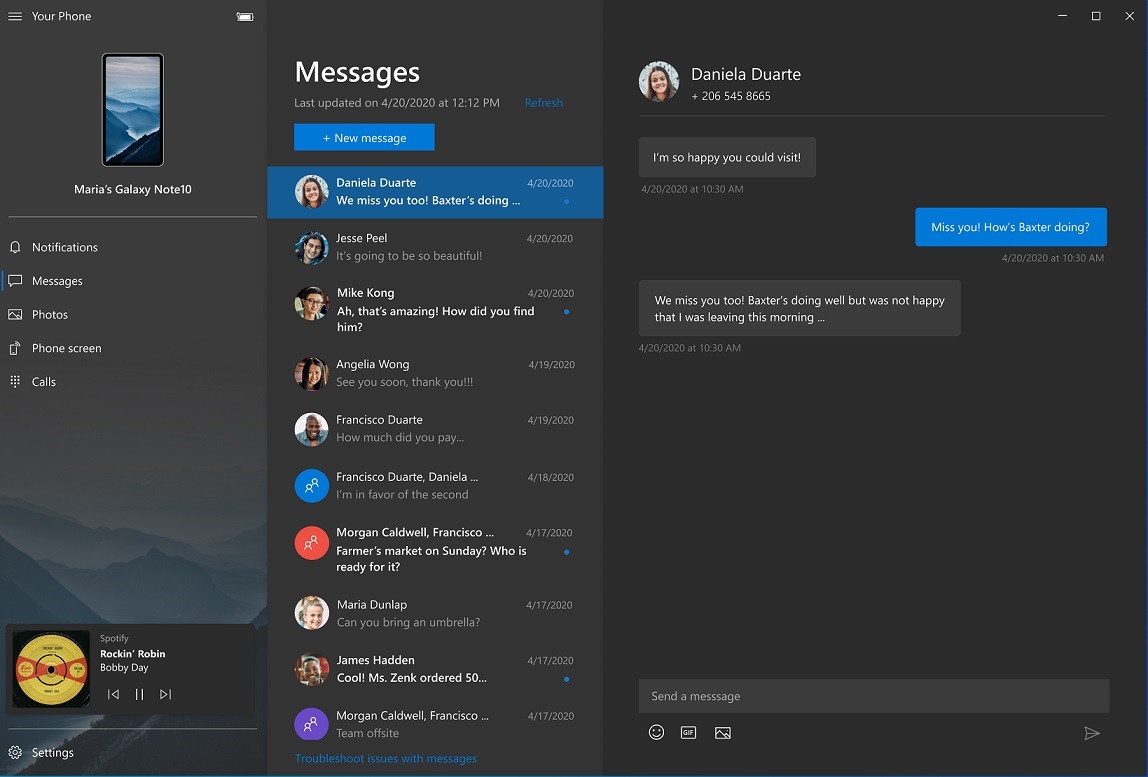 There's also a dropdown menu in the music player within the Your Phone app to let you switch between multiple music sources/apps. Additionally, the preview window of the app in the taskbar also shows playback buttons.
Android apps such as Spotify, Google Play Music, YouTube Music, Amazon Prime Music, Pandora and other popular apps with media control support will work with Your Phone app.
Microsoft says that the feature is gradually rolling out and it will show up in the Your Phone app next month.
To use the feature, you'll need a PC with October 2018 Update or newer and smartphone with Android 7 or newer.
The feature is still being actively developed and Microsoft could soon implement other media-related controls including the option use the PC as a speaker.