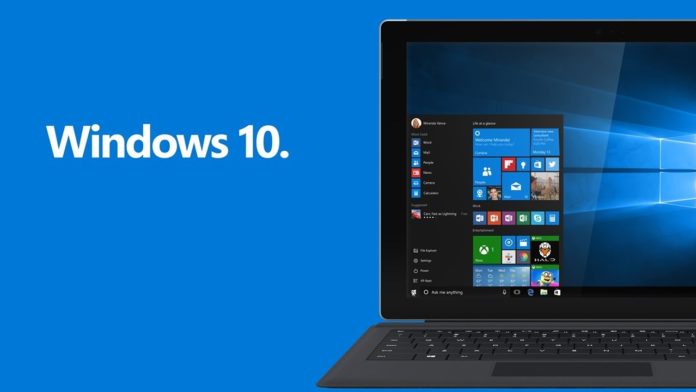 A handful of Windows 10 users are reporting a wide range of issues after installing Windows 10 KB4549951 cumulative update, while others report an error message when they attempt to download and install important security package, which was released on Tuesday.
Microsoft was heavily criticized after the company shipped botched Windows 10 October 2018 Update and it looks like Microsoft has released another buggy cumulative update.
In Microsoft's forum and Feedback Hub, many users have reported that Windows 10 installation issues are once again back with KB4549951 and this apparent bug is preventing people from keeping their devices up-to-date.
Despite the problems updates have caused users, it is still important to ensure you have the latest security patches. Unfortunately, this is another update that fails to install with generic error messages like 0x8007000d, 0x800f081f, 0x80073701, etc.
It's not clear why Windows 10 updates are still failing to install for some users and Microsoft has yet to acknowledge or document the problems.
If you have already followed the traditional workarounds available on the internet and nothing seems to work to resolve the issue with Windows Update, you may want to consider performing a clean installation of Windows 10. To perform a clean installation, you'll need to download ISO images and reinstall Windows 10.
Windows 10 KB4549951 issues
KB4549951 issues include broken Bluetooth, WiFi, connectivity problems, BSOD, poor system performance, and even complete system crashes for some users. It is important to note that only some users are reporting the issue and not everyone is affected.

"I wanted to let you know that after installing this update "KB4549951″ my device no longer has a Bluetooth adapter according to Windows (which of course is false, since it still worked yesterday before installing this damn update," one user told us in an email.
"I updated (KB4549951) my Window 10 on 15.04.20. After updating, Bluetooth stops working. Now Bluetooth is not showing in Device Manager. I tried to uninstall Updates but still, it is not showing. What to do now. My Laptop supports Bluetooth," another user reported the same issue in Microsoft's forum.
It looks like there is a compatibility issue between the Bluetooth driver and Windows 10 update. In this case, you should roll back to the previous version of Windows and reinstall the driver if it doesn't up.
Blue Screen of Death
Unfortunately, Microsoft's patch also causes dreaded error 'Blue Screen of Death' to appear on the screen, which signals a complete system crash.
One victim wrote that their MSI computer booted with a BSOD after applying this update.
"I was hit with the infamous blue screen ( YOUR DEVICE RAN INTO A PROBLEM AND NEEDS TO…..) with each time a different stop code," user explained.
"I noticed that after installing the KB4549951 update, I get BSODs with the error "KERNEL MODE HEAP CORRUPTION" whenever I try to do something seemingly CPU-heavy (watching livestreams/conferences, even trying to look at the Event Viewer). I did some experimenting and noticed that the update was seemingly the cause of the BSOD – everything else seems to be fine," another frustrated documented the bug.
There's usually nothing you can do to fix BSOD errors, but users can roll back to an earlier version of Windows if their devices allow them to, or they can reinstall Windows 10.
It's worth noting that these issues are being widely reported, but it only affects a group of users and not everyone is affected.
For some users, Windows 10 appears to be throttling WiFi speed and causing other internet issues.
"After this update, my pc cannot connect to the internet. I can see the wifi adapter in the device manager and there are no problems reported. No available networks show to connect too," one customer highlighted another issue with this patch.
"The Windows update I got on Tuesday 14 April 2020 caused my wi-fi upload speed to drop from 200+ Mbs per second to between .5 and 6 Mbps," another user noted.
Microsoft says it isn't aware of any issues despite several online complaints on its own forums and Feedback Hub. If you already downloaded the patch and it broke something for you, your best bet is to revert to a more stable version of Windows 10.
To do this, follow these steps:
Go to Settings.
Click "Update and Security" and choose "Windows Update".
From there, open "View update history".
Click "Uninstall updates."
Find the particular KB package in Control and uninstall it.
Reboot your device. (Reset your PC if you're still experiencing issues).
If you do notice any issues with April 2020 cumulative update, feel free to let us know in the comments.