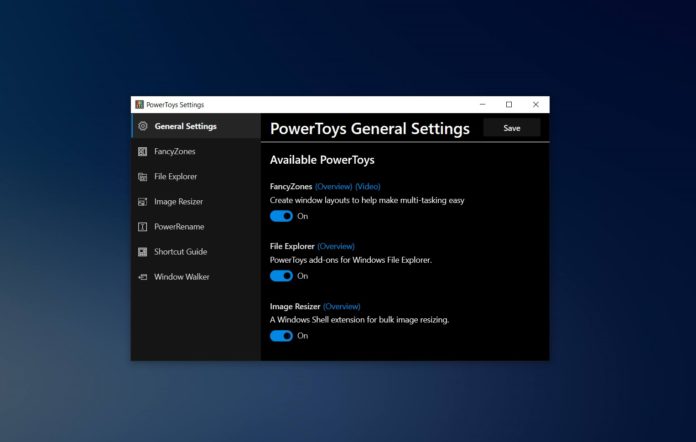 Last year, Microsoft announced PowerToys for Windows 10, which comes with utilities that grants you features beyond what you could do within the operating system. Microsoft is working on a new set of utilities for Windows 10 PowerToys and some of the improvements are now rolling out.
Today, Microsoft released an updated version of PowerToys for Windows 10 and it comes with a bunch of new utilities. In PowerToys version 0.16, there is a new tool called 'Image Resizer', which allows users to resize pictures quickly in bulk.
PowerToys' Image Resizer uses Windows Shell extension, so you can select the images in Explorer or desktop and then right-click to open the context menu where you will find the option to use the app.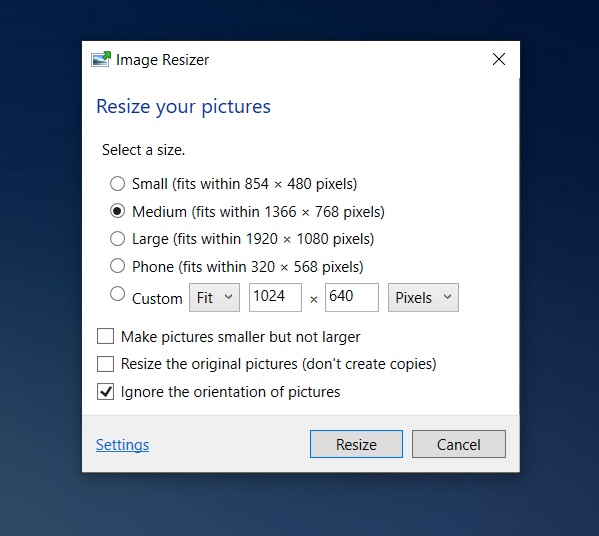 As you can see in the above screenshot, the app comes with the following size configurations:
Small (854×480 pixels)
Medium (1366×768 pixels)
Large (1920×1080)
Phone (320×568)
Custom
In addition to quality configurations, PowerToys also allow you to make pictures smaller, resize original pictures, and you can also choose to ignore the orientation of pictures. You can click on 'settings' to change the default values for each size and compression levels for JPG, PNG and other formats.
Microsoft's Image Resizer tool is a relatively simple and effective app for image resizing. You can simply select one or multiple images, enter your input size or select default config, select compression level, and it'll reduce your image size.
For example, the size of our sample image was about 224KB, but we were able to reduce it to just 64KB without any major quality difference.
Window Walker for PowerToys
The latest update also introduces another tool called 'Window Walker', which is an alternative to existing Alt + Tab experience.
The Window Walker allows you to switch between apps already open on the device by typing its name in a search. If you keep a lot of apps open at the same time, it might be worth trying Window Walker.

Windows 10's PowerToys is not available in the Microsoft Store, but installing PowerToys on your system is easy.
If you don't have it installed already, simply download the installer from Github, and run it. Once you've installed PowerToys on your system, you can open the app from a new icon in the system tray.