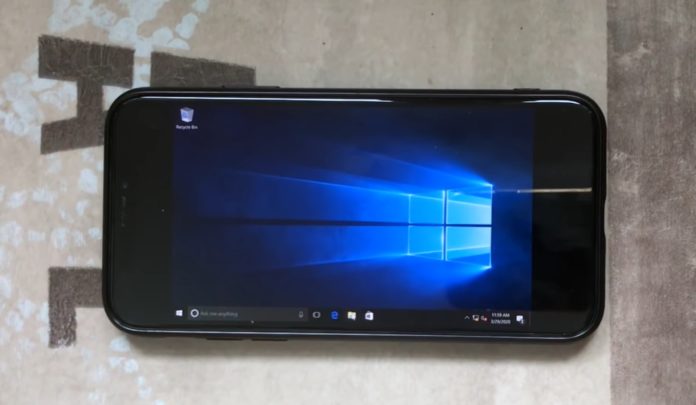 Virtual machines (VM) allow you to run the operating systems in an app window on Windows 10. With a virtual machine, you can play around with a completely different operating system and also run apps within that OS in a sandboxed environment.
Virtual machines are widely available on desktops, but if you want to run virtual operating systems on an iPhone, there hasn't really been a good way to do this until UTM. As we reported in February, UTM is an open-source virtual machine that allows you to run a fully-fledged virtual Windows 10 operating system right inside of your Apple's phone.
According to the creators, UTM is an app for running Windows and Linux operating systems on your iPhone or iPad at a usable speed. Some users have tried running Windows 10 on an iPhone X with UTM and it works well if you have plenty of patience.
For a virtual machine running on mobile hardware, this app works well and you'll not feel like it's simulated and not your native OS. While the developers have done a really great job, performance is still slow and it takes more than 30 seconds to open apps such as File Explorer or Settings.
It's worth noting that there is no jailbreak or hacking involved and the dev has actually managed to boot up a Windows 10 VM in about 20 minutes. Windows 10-powered iPhone X is able to respond to touch and run File Explorer, Settings, Microsoft Office apps and even Paint.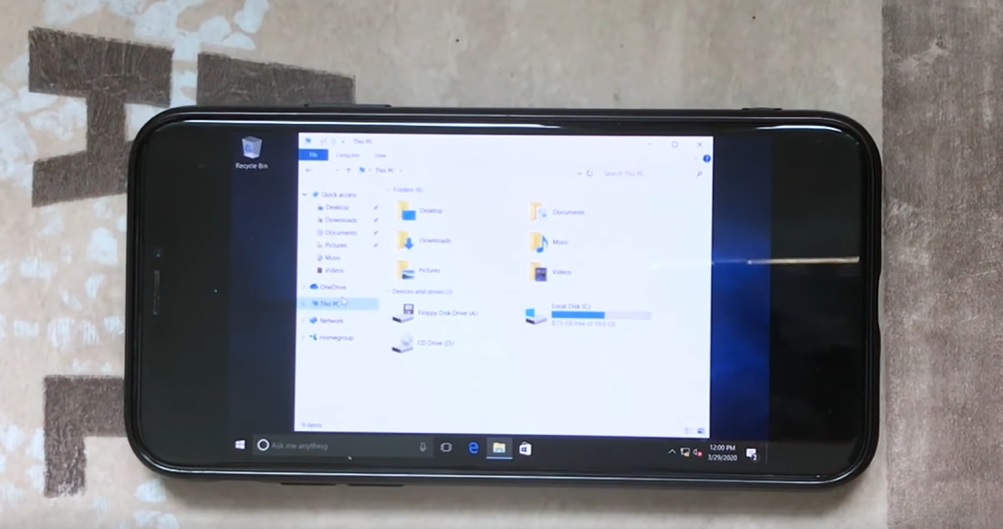 Apple's mobile devices are apparently capable of running a resources-hungry operating system like Windows 10, but nothing about Windows 10 on iPhone X is fast. For example, it takes more than 20 minutes to run the older version of Windows 10 and several seconds to launch basic apps.
"I'm using Windows 10 v1607 in this video. The installation from the original ISO file lasted ~2 hours. A "normal" boot time is around 20 minutes. I think we could have better performance with newer iPhone/iPad model," the dev said.
While you don't need to hack or jailbreak your iPhone to boot Windows 10, the app must be sideloaded since it's not approved by Apple.
If you're interested, you can follow these steps to run Windows 10 in a virtual machine on an iPhone:
Download AltStore and add the source 'https://alt.getutm.app'.
Install UTM.
Once you've installed UTM, download and use Windows 10 ISO image.