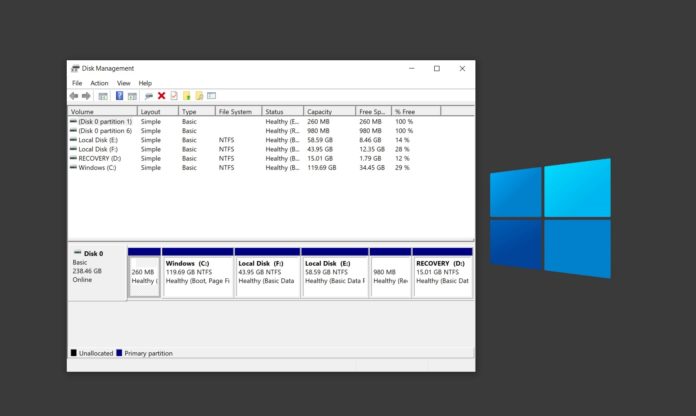 If you want to delete the old and create a new partition or extend space of a particular disk, you need to rely on Windows 10's Disk Management tool. The simplest way to manage your disk partitions on Windows 10 is with the operating system's built-in Disk Management, which was last updated in Windows 7.
The built-in Disk Management tool is still perfectly capable of creating new partitions for you, but some third-party apps have expanded feature sets and Microsoft's solution is lagging behind. With third-party apps, you can easily extend the storage of a partition, create a new partition or delete existing partitions.
This could change soon as Microsoft has started working on a modern Disk Management Tool.
We have discovered references to 'Modern_Disk_Management_Link' in Windows 10 Build 19577+, suggesting that Microsoft is working on a new and modern way to manage disk partitions on Windows 10.
It's possible that we might see a link within the Settings app to launch modern Disk Management Tool. However, it's not yet clear if Microsoft has any plans to directly integrate the updated partition manager into the Settings app.
Microsoft has slowed down the efforts to replace the old configuration tools in Windows 10 with new configuration tools. Back in 2008, Microsoft started the transition when it was developing Windows 8 and it still hasn't finished in Windows 10.
At the moment, some features are available only in Settings and some are available only in Control Panel, while other features can be accessed from both Settings and Control Panel.
Similarly, Windows 10 offers a new UI for pairing Bluetooth devices, but you still need to use the legacy tool to receive and transfer files over Bluetooth.
We don't know when Microsoft plans to complete the transition from Control Panel to Settings, but the findings appear to suggest that a new Disk Management tool is in works.